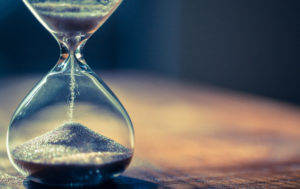 Author: David Jenkins, NZPPA CEO
I have had several questions on this as part of Holidays Act remediation, and there still seems to be a lot of misunderstanding in this area. If not applied correctly, it can create even more problems for an employer, especially for payroll. So, in this post, I cover from what point the six years is "taken from" when needing to go back and remediate issues with how leave payments and entitlements were provided to an employee.
Firstly, why six years? 
This is from the holiday and leave record requirement, specifically, section 81(4) of the Holidays Act, which requires the record "must be kept for not less than six years after the date on which the information is entered". So, this is the law, and there's no way around that. This also becomes the liability period when the employer is accountable for any underpayments discovered (and potential interest, but that's another story) payable to the employee.
I will make one point here: it is common to find that the requirements of the holiday and leave and the wage and time records (under S130 of the Employment Relations Act) have not been recorded correctly or retained. This is where most of the problems for an employer and payroll come from. This area must be checked by payroll to ensure the requirements are fully met, at least for compliance if not payroll best practice. Yes, the Act states "not less than six years after the date on which the information is entered", but the key to this is when the issue with leave was identified. Identifying a problem could come from a range of areas such as payroll, management (even HR), an employee or their union, or an external party (auditor, or even a Labour Inspector).
What is wrong with this?
I have seen two variations of what happens where the issues with leave are not acted on and the date for the six years is not applied correctly when action is finally taken.
Firstly, it is when the issue has been identified by payroll and payroll sits on it and does not share this with the business. Secondly, payroll informs management and/or HR, and the business decides to take no action.
Regarding point one, when payroll sits on issues with leave, not telling the business is usually seen when you have a sole charge payroll practitioner that has been left to control payroll over a long period of time but has not actually kept updated with legislative requirements. They sit on the issues because they fear being found out that payroll has not been run correctly. This should never happen, and management is at fault for allowing this to occur in the first place. Payroll compliance must be transparent to the rest of the business as it is a business-critical activity.
The second point is where the business is told of the issue and chooses not to act. The reasons for this can be many and varied, but many businesses think the new Holidays Act (whenever it arrives) will resolve all past and present problems (it won't, as the new Act is about going forward, not back to resolve past issues). Or they may think the time involved in resolving the problems, including the cost is too great for the business to undertake. Now both variations described above are totally wrong and go against the law and being a good employer.
From what point does payroll need to take the six years?
So, when an issue is identified with leave – I don't mean we think there is an issue, I mean clearly defined, tested and confirmed – this is the point in time the six years back should be taken from not two years later when the business finally decides to act on what they have known for the last two years. By making an employee wait a further two years to be paid correctly for leave taken, the employer will be liable for eight years of leave remediation. If you think that is harsh, then tough. The employer is bound by law, and they should have acted when they knew there was an issue. The only victim here is the employee!
In payroll terms, this is all about compliance, and that should be number one on your list along with payroll best practice. Leave issues should not happen if you are challenging and reviewing your payroll software, employment agreements, employee work patterns and payroll setup.
In conclusion, it is in the best interest of the business and payroll to front up and resolve Holidays Act issues when known and proven. Not to hide or hope for a miracle to occur that will sweep leave issues away. I always state that payroll is all about paying employees correctly and on time. Paying leave correctly is a fundamental part of our role and profession, so if needed, fight to do the right thing.
NZPPA supporting NZ payroll since 2007!