This year's premier payroll event will be held on the 10-11 October 2019
Conference theme will be released shortly with full conference programme released on the 1 August 2019 (Up to 1st August conference information will be released as confirmed).
| | |
| --- | --- |
| Win a mystery trip for 2 | For the first time all attendees will go into a draw for a mystery trip for two (flights and accommodation for two nights). Please note: The draw will happen on the second day of the conference and the attendee must be present at the time of the draw or the prize will be redrawn. |
This Year's Conference Theme
The theme of this year's conference is: "We Are not alone! Supporting Payroll".
A payroll professional does not need to know everything regarding payroll. But what they do have to know is where to find answers when they need to.
Having the right information at the right time is essential for payroll!
There is a wealth of FREE information available and this year's conference is about giving attendees pathways to find, assess and apply these resources. The conference will show delegates how to effectively use government websites and online resources as well as how to make effective requests to government departments and agencies to get answers in a timely manner. Issues covered include the following:
What websites are available that can be used to support payroll.
Where payroll-related information is located on these websites.
What newsletters and other online resources are available.
How and who to contact at different government departments and agencies.
How to make contact to get the best results.
What other services and resources can be obtained.
In addition, attendees will find out about other resources they can access to support payroll along with guidelines on assessing their compliance, reliability and, of course, cost.
At this year's conference we will also be presenting the results of the first annual payroll state of the nation PAYCHECK survey. This will give a snapshot of where the payroll industry and profession are at presently.
Conference programme released
Click here to see this year's conference programme (timings, and speakers subject to change)
NZPPA 12th Annual Payroll Conference 2019 Presentation
Keynote Speaker: Hon. Stuart Nash, Minister of Revenue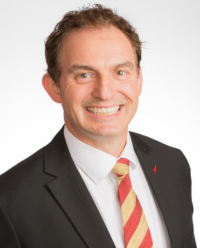 Hon. Stuart Nash was elected Labour MP for Napier in 2014. He was sworn in as Minister of Police, Revenue, Fisheries and for Small Business in October 2017 following the general election.
Mr. Nash first entered politics in 2008 as a list MP and has been the Labour spokesperson for Police, Energy, Revenue, Forestry, Economic Development and Land Information.
In his maiden speech Mr Nash described himself as first and foremost a public servant, employed by the people of New Zealand; and as a social democrat committed to sustainable economic development and growth.
Prior to entering politics Minister Nash worked in senior management in small and large organisations in both the private and public sectors. His wide-ranging career has included roles in IT, sales and marketing, business strategy, resource planning, strategic planning and general management.
Mr. Nash completed a Bachelor of Arts (History) at Victoria University before moving to Canterbury University where he gained a Post Graduate Diploma in Forestry and a Masters in Forestry Science. He also holds a Post Graduate Diploma and Master's Degree in Business Management and a Master of Law.
He is the great grandson of the third Labour Prime Minister Sir Walter Nash, and grew up in Napier where his father was a local lawyer and his mother was a school dental nurse.
He attended Napier Boys High School where he was a prefect and captain of the debating team and where his sporting interests included rugby, cricket and representative tennis. He is married to Sarah and has four children. He is currently a member of the Parliamentary cross-party rugby team, and enjoys all sports but these days more from an armchair than a court, pitch or field.
This year's conference MC – Michele A'Court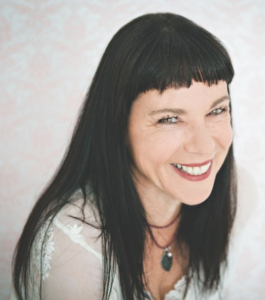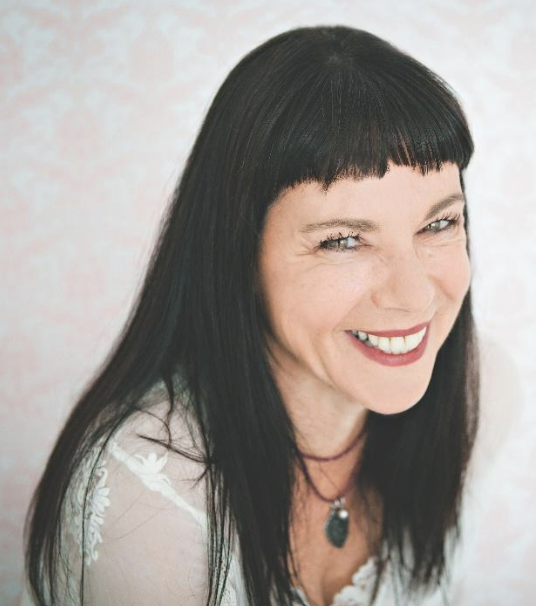 Michele has been the MC for the NZPPA conference once before and we have asked her back because of her energy, fun and professionalism that adds to the conference as an event for all attendees.

Winner of "Female Comedian of the Decade" at the 2010 NZ Comedy Guild Awards, Michele A'Court is a fulltime professional stand-up comedian and freelance writer.

Her work turns up everywhere – on stage, television, radio; in newspapers and magazines – and she is in demand as a comic, an event MC, and also as a social commentator across all media.

Michele's solo comedy show, "Stuff I Forgot To Tell My Daughter", was a sold-out hit at the 2013 NZ International Comedy Festival and the 2014 World Buskers Festival. Michele continues to the tour the show.

In 2015, the show became a bestselling book published by Harper Collins, debuting at number one on the Indie Top 20, and sitting cheerfully on the Booksellers Top Ten list for three months.
Entertainment for NZPPA Awards – Brendan Dooley (10 October 2019)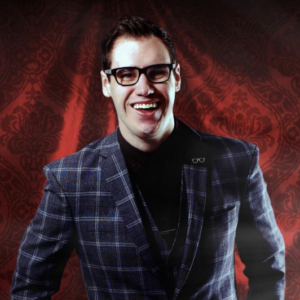 Brendan Dooley is fast becoming one of the world's top magicians.

Combining a unique blend of non-traditional magic, insane stunts, original quick wit comedy, cheeky pickpocketing to create not just a show but an experience that will not be forgotten anytime soon and has made him an audience favourite of thousands worldwide! To produce his work, Brendan works alongside some of the top minds on the planet.

In 2018 Brendan was nominated for Variety Entertainer Of The Year and was recently made the recipient of NZ's Top Comedy Magician Award, making him the youngest to ever receive it. He constantly travels around New Zealand, Australia and Asia appearing and headlining at high end corporate events, conferences, festivals, private events and on touring production shows.

Most recently Brendan was cast on the prestigious touring show "World Festival of Magic" as the youngest member of the cast. This show has brought the world's top magic and variety acts to Australia and New Zealand for the past 30 years making it the longest running show of it's kind in the world.
How To Free Up ½ An Hour Per Day (10 October)
You'll laugh. You'll gasp in awe. However most importantly you'll learn a treasure trove of easy tips and tricks to help you get more done in less time. Even better, most are simple tweaks to your thinking or what you're doing now with your everyday business tools
Debbie Mayo-Smith. Hons BS Econ and Geography. CSP, International Motivational Speaker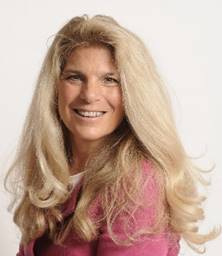 Debbie is recognised around the globe as one of the top business productivity experts as well as being one of the most in-demand speakers and trainers in Australasia. She sits in the top 7% of motivational speakers worldwide, and is famous for her entertaining, motivational yet practical and how-to presentations on how to get more done in less time; grow business turnover and improve communication.
A native New Yorker, Debbie graduated with honours in economics and geography. She worked on Wall Street for AIG, before being whisked to New Zealand as a bride. There Tower Corporation created a marketing manager position for her; then she helped found Jardine Fleming NZ.
Debbie is a best-selling author of sixteen books which include Marketing in Today's Wired World; Make Your Database Your Goldmine; Conquer Your Email overload; 101 Quick Tips Effective Communication and 101 Quick Tips Create A Great Customer Experience.
With over 20 years' experience, Debbie has worked with most industries and government departments. She's sharpened the activity of millions worldwide through her presentations, quick tip newsletters, articles, books and videos. Always innovative Debbie started the first online newsletter in New Zealand and Australia as well as being one of the first to use online training.
Named Ms Productivity by the media it's not just for her work; Debbie is also a mother of six children including twins and triplets!
NZPPA Motivational Speaker – Lisa King (11 October 2019)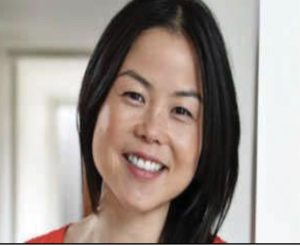 Lisa King is the founder of Eat My Lunch, one of NZ's most successful for-profit social enterprises on a mission to ensure no child goes to school hungry. Lisa believes that business cannot just be about profits anymore and that business can (and should) bring about social change. Using an innovative model, Eat My Lunch has shown you can do well and do good at the same time.
Lisa was one of three finalists for New Zealander of the Year 2019, acknowledging not just her desire to address the issue of kids going to school hungry, but using her passion, creativity and commercial expertise to make it a reality. Eat My Lunch has given over one million lunches in just over three years and is an innovative and successful model that is sustainably transforming the lives of Kiwi kids.
In 2019 Lisa was announced as the MYOB Woman Entrepreneur of the Year and went on to represent New Zealand at the international awards in Paris.
This Year's Conference Speakers
NZPPA has always been able to provide top SME's in their profession to talk at our annual conference. Here are the presenters they will be speaking on the main conference programme in the 10 October 2019.
Paul Mackay

Paul has over 30 years high-level experience in the fields of industrial relations, employment law, labour market policy, strategic planning, change management and human resources in central government, state owned enterprise and the private sector.  

During the 1980s, Paul was extensively involved in the huge reforms of the environmental sector, public service and the "Tomorrow's Schools" reforms of the education service.  

Paul spent the early 1990s in the rapidly reforming electricity sector before joining Ernst & Young as a change management consultant.  

In 1997 he was recruited by multinational forest products company Carter Holt Harvey where he became General Manager Employment Relations before joining Business New Zealand in 2006. 

Since 2006, in addition to his New Zealand based duties, Paul has, on many occasions, represented New Zealand employers internationally at the International Labour Organisation (ILO), as well as acting as spokesperson for the International Organisation of Employers (IOE) on employment related topics.    

Business New Zealand

Business New Zealand is New Zealand's largest business advocacy body and encompasses four regional business organisations, the Major Companies Group (MCG) and the Affiliated Industries Group (AIG), which comprises most of the country's national industry associations. Its membership allows Business New Zealand to tap into the views of over 76,000 employers and businesses, ranging from the smallest to the largest, reflecting the full spectrum of the New Zealand economy.   

In addition to advocacy on behalf of New Zealand enterprise, Business New Zealand participates extensively in Government and tripartite working parties and in international bodies including the International Labour Organisation, the International Organisation of Employers and the Business and Industry Advisory Council to the OECD.

Mark Lawlor
Partner
Duncan CotterillBio: Mark specialises in employment law and health and safety. I have particular expertise providing strategic advice to employers, senior executives and human resource managers on complex and sensitive matters. I have extensive experience as an advocate in personal grievance claims, conducting private negotiations on behalf of clients, and appearing before the Employment Relations Authority and Employment Court.I have advised some of New Zealand's leading organisations and iconic brands on all aspects of their employment needs. I have a strong base of knowledge across a number of industry sectors, including IT, manufacturing, FMCG, insurance, logistics and education.
Many of my clients do business in New Zealand and Australia. I have relationships with a number of Australian law firms and work closely with them to ensure that mutual clients receive strong advice across their trans-Tasman operations.
Vaughan, Phil and Jeff advise, review and support a number of payroll teams. Through their combined 50+ years experience they have seen what works well, the common challenges faced, and upcoming payroll trends. During this presentation Vaughan, Phil and Jeff will share their thoughts on the common challenges they've seen, and some of the practical ways to stay on top of them

Vaughan Harrison
Partner, PwCVaughan is an Assurance Partner and has 18 years experience providing trust, confidence and insights across a range of business, technology, data and change areas. Vaughan reviews a number of payroll functions, processes and systems and will share the common payroll operational and management challenges and risk observed across a range of organisations.

Phil Fisher
Partner, PwCPhil has been providing tax compliance and consultancy services for more than 25 years, with the last 13 years focussed on the delivery of indirect tax advisory services to a range of public sector and large corporate clients. Phil will discuss the common payroll-related challenges and risks he sees at his clients, and share some of the practical ways to navigate these issues
James Hoal
Principal HR & Payroll Technology Leader, RAMCOJames is an experienced professional and expert in HCM & Payroll Solutions. He has over twenty years of consulting experience in HCM and Payroll across a wide range of industries and systems including tier 1 applications. James has led many large HCM and Payroll transformation projects that span multiple countries.His areas of expertise include Human Resources, Talent Management, Payroll, Time & Attendance, Learning Management including User Adoption Programs and Change Management.Understanding technology and having the ability to apply it to better serve organisations has always been of keen interest to James. Understanding User Adoption and how to remove potential roadblocks in this area, is also an area that is a focus.
Vanya Vida

Vanya Vida is a Policy Advisor (Codes and International) at the Office of the Privacy Commissioner since August 2014. Vanya has principle responsibilities in relation to international policy and the Credit Reporting Privacy Code as well as involvement in other special projects.

Prior to joining the OPC, Vanya was practicing law in Delhi with a speciality in companies law and arbitration law.

Vanya holds a BA LLB (Hons) from Amity University in India and a Graduate Diploma in Law from University of Auckland.

More conference speakers will be published shortly….
Conference Workshops
On the second day of the conference attendees will be able to select 6 of 8 workshops on offer. There will be two sets of workshops and within each set there will be 4 workshops that will be repeated three times so attendees can select workshops that suits them. Workshop selection will be sent out prior to the conference.
IRD workshop presented by:
Pin-Ying Liao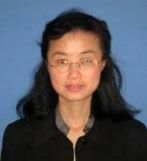 Pin-Ying Liao is an Intelligence & Insight Specialist at Inland Revenue. She has more than 11 years of experience in delivering payroll system reviews including systems used by government departments, universities, large enterprises and Payroll Intermediaries. In recent years she has developed tools for analysing payroll data extracted from Inland Revenue and customers' systems.
Kay Workman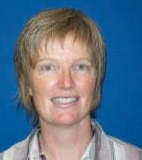 Kay Workman is an Intelligence & Insight Specialist at Inland Revenue. She has more than 17 years experience in delivering system reviews of accounting & payroll systems across both the government and private sectors. She has worked with IR's Software Developers Liaison Unit on payroll developer forums and liaises with developers in her work with software audits and also has been an IR presenter at the NZPPA for a number of years now.
Angeline Yeoh (Compliance Analyst, Datacom)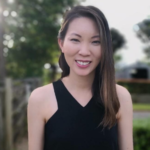 Upon graduating with law and commerce degrees, Angeline worked for the Serious Fraud Office and Immigration New Zealand. With her background in law and extensive understanding of fraud and compliance requirements, she now works alongside Datacom's dedicated compliance team to ensure that Datacom's payroll products and services are developed and maintained with a high level of integrity so that they are always compliant with current legislation requirements and future proofed for future legislative changes as they occur.
Presentation Topic: Tips to prevent and mitigate common payroll fraud schemes
Title for Presentation: Fraud – the hidden risk to your workplace 
Duration: 30 minutes
Chris Mar (
Manager – Strategy & Compliance, Datacom
Employer Services
)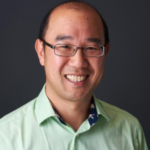 Chris has been with Datacom for over two decades and was the driving force behind the successful construction and implementation of Datacom's Enterprise Payroll product DataPay as well as being the lead behind the rejuvenation of our 15 year old Cloud Payroll system NetPay, specifically designed for the SME market.
Chris now works on our business strategy and, in particular, the legislative compliance of our payroll products and services. Chris has been on several government working groups related to tax calculations and employment law in Australia and New Zealand.
Presentation Topic: Converting annual leave balances into weeks. Things to consider, decide on and communicate
Title for Presentation: Annual leave in weeks conversion projects – Stories from the front line
Duration: 40 minutes
Tessa Bailey (Payroll Business Analyst, Fletcher Building, New Zealand)
Tessa started with Fletcher Building in 2017 on the Finance Graduate Programme having completed her Degree in Business Management at Cardiff University. Tessa joined the Payroll team at the beginning of 2019 as a Business Analyst having worked in several other areas in Fletchers Finance, Performance and Strategy team. Tessa is building on her experience working on a variety of projects across multiple stakeholders and businesses at Fletcher Building.
Tessa draws on the knowledge and skills she has acquired since starting her career and has achieved NZPPA Certification and APMB Agile BA while continuing with her CPA Qualification.
Tessa enjoys working with people, promoting agile ways of working and is a key driver of the payroll optimisation journey that Fletcher Building is on.
Claudia Linares (
Payroll Compliance Analyst
,
Fletcher Building, New Zealand)
Claudia is a payroll and finance professional with over 8 years' experience in Colombia, Chile and NZ, holding a degree in Economics and a Diploma in Business Management IT in NZ. Claudia has held payroll, finance and treasury roles within the global pharmaceutical industry and has led large payroll projects including time and attendance improvements. Now in the building and construction industry, she has a special interest in the fulfilment of relevant employment legislations and the application of agile methodologies in a payroll environment. 
Sheetal Patel (
Payroll Projects Lead
,
Fletcher Building, New Zealand)
Sheetal Patel has been a Business Analyst since 2013. Her career started off in the UK after completing a BA Hons degree in Criminology and Sociology. Sheetal started out as an Intelligence Analyst for a number of years with Leicestershire Police and then took a slight career change to become a Business Analyst. She moved to New Zealand 5 years ago and worked with Auckland Council under the Financial Systems and Processes Team. She has managed and supported on a number of successful projects using agile methodology throughout her career. Her current position at Fletchers as a Payroll Projects Lead focuses on the delivery of a number of projects and initiatives which are a part of a very exciting payroll transformation journey. Sheetal has recently completed her NZPPA level 2 qualification and now holds CPP accreditation.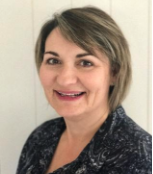 Barbara Houlbrooke (
Payroll & HRIS Consultant, Auckland)
Presenter for: Understanding leave entitlements provided under the Holidays Act 2003
Barbara is an independent consultant who has been working in the payroll and financial area for over 30 years. She values the work of the of the NZPPA and has been a member from the start. Barbara has used and implemented payroll, rostering, time & attendance and human resource solutions. Barbara's payroll experience includes roles as an end user, manager and consultant. She has worked with many software solutions across multiple industries and with payrolls numbering from 5 to 10,000 employees. Client engagements have included business requirements, RFP and scope documents, process analysis and improvements, system and compliance audits. Most recent engagements have involved Holidays Act compliance reviews, remediation and go-forward solutions.
Barbara loves working with payroll people and is passionate about getting payroll right. Her hands-on approach and experience ensure projects are successful.
Contact 021 330311 or [email protected]
Angela Grylls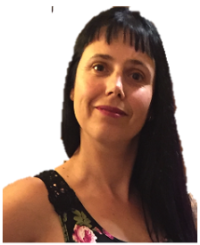 NZPPA Certification & Assessment Manager, Payroll Consultant (National Certificate in Adult Education & Training and a PhD in practical payroll experience)
Angela Grylls has a vast amount of payroll expertise behind her and spent nine years working for APN News & Media, a large Trans-Tasman media company, where she held the challenging role of Trans-Tasman Payroll Manager. She also spent a year working for a payroll bureau and completed a number of payroll implementations.
Angela specialises in payroll management, process and best practice reviews, payroll implementations and personnel learning and development.
She has carried out extensive payroll consulting work for companies and has worked in other payroll, accounting and health and safety roles.
Angela is currently the NZPPA Certification & Assessment Manager which involves being the primary online payroll SME tutor and NZPPA assessor for the assessment of NZQA unit standards for all NZPPA certificates, programmes and NZPPA payroll certification.
Angela also acts as editor of the NZPPA Payroll Practice Guide to ensure it is relevant and practical for payroll professionals. Alongside all of the above, Angela works on a range of new developments and NZPPA projects including acting as a payroll auditor.
Angela is passionate about payroll and wants everyone she encounters to be the best payroll practitioner they can be.

One of the regular workshops run every year is a crash course in excel, tips and tricks, time saving features and vlookup will be covered
This years conference venue
This year's conference venue STAMFORD Plaza, Auckland
As always NZPPA annual conferences are held at the top conference venues in Auckland and this year our conference is being held at the Stamford Plaza.

Stamford Plaza Auckland
22-26 Albert Street, Auckland 1010
Telephone: +64-9 309 8888
Toll free NZ: 0508 658 888
Reservations email: [email protected]
If you wish to stay at the conference venue here a link to a special rate for the accommodation:
Driving instructions to venue:
The approach into the hotel must be from CUSTOMS STREET via QUEEN STREET or from Port Exit along Beach Road and Customs Street.
It is a LEFT turn from Customs Street onto Albert Street. There is NO RIGHT TURN from Customs Street into Albert Street.
There is NO RIGHT TURN into Stamford Plaza Auckland from Albert Street.
Get access a map to the venue and parking use this link: https://www.stamford.com.au/spak/location
Special conference accommodation rate:
The venue will be offering a special attendee rate if you wanted to stay at the conference venue (link to be added soon).
CONFERENCE FEES (all rates are GST exclusive)
SOLD OUT – FULL HOUSE for this year's conference