Background to the Leaders' Summit
The NZPPA Leaders' Summit is an annual event for leaders in the New Zealand payroll industry. Now in its eighth year, the summit is an essential professional development event for anyone moving into a payroll leadership role or who is already in a payroll leadership role. A payroll leader could be a leader of a team of payroll practitioners or even someone in a sole charge role, leading payroll for their business. The summit is also useful for business leaders that have the responsibility for payroll but do not have a payroll background, as it gives more understanding of the needs of the payroll practitioners they lead.
This year's summit theme:
There is a real shortage of experienced payroll professionals available at all levels throughout the New Zealand payroll industry. With Covid closing the borders, the ability to recruit overseas payroll practitioners and the tight local labour market have reduced the ongoing refreshment of the industry. In addition, fewer new payroll practitioners are entering the industry to begin their careers. Every week, NZPPA gets requests from businesses seeking to fill vacant payroll positions. Some companies have not been able to fill positions at all. Experienced payroll practitioners are not a resource that can be developed overnight. Every payroll leader must focus on the best way to attract, retain, and develop their payroll practitioners to create an agile team.
This year's summit theme is "How to attract, retain and develop high performing payroll practitioners to create an agile team." Attendees will be provided with practical insights, techniques, and tools to apply back in their payroll environment.
How to attract…
It is very much a buyers' market, meaning the payroll candidate has many employment options to choose from if they have the knowledge and experience sought. The payroll leader needs to know how to be seen as the candidate's preferred choice when attracting them to join their organisation and team.
How to retain…
Payroll is a challenging role and, in many cases, a thankless task as the business does not clearly understand what we do in payroll. Creating an environment that supports the payroll practitioner from professional development opportunities, remuneration (pay, rewards, incentives), and developing a recognition framework tailored to what the payroll practitioner sees as important are fundamental to retaining payroll professionals.
Developing high performing payroll practitioners to create an agile team…
Payroll is facing an enormous period of change with the present government pushing through a substantial amount of legislation that will directly impact what we do in payroll (new Holidays Act, Fair Pay Agreements, national income insurance scheme…). For payroll leaders, effective management of this amount of change requires developing an agile team of high performing payroll practitioners. This involves creating an environment where team members are enthusiastic about their work, focused on the team goal, supportive of each other, and cross-functional in how payroll activities are undertaken.
This year's summit gives attendees the option to attend live on the day or view the discussion online afterwards.
---
Summits Platinum Sponsor

Datacom's is Australasia's largest homegrown tech company. We proudly bring together technology and expertise to deliver sustainable payroll solutions for some of Australia and New Zealand's largest and most successful corporations.
We have in-depth knowledge of local legislation so you can be assured that your business is kept safe and compliant when changes occur. Your people are pivotal to your business, and ensuring they're securely paid on time, every time is critical to ensuring they know they're valued. Our solutions protect and optimise the processes that enable this.
We have the ability to scale to meet your needs, and you can choose to manage and process your own payroll or outsource to one of our specialist teams. With our dedicated local experts at the helm, you can be assured you won't miss a beat when it comes to a change in your business. Instead, you can focus on making a positive impact.
---
Conference MC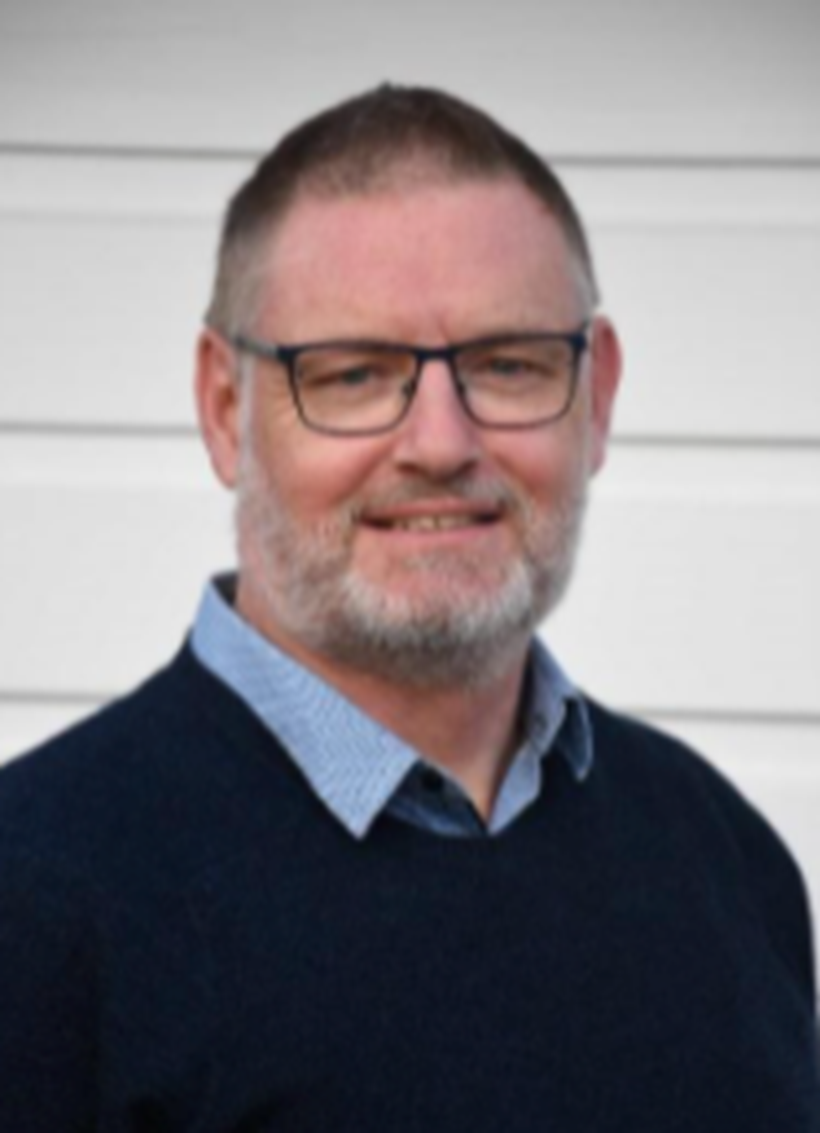 Gary Hollier – Payroll Manager

Gary Hollier is a Payroll Manager with over 35 years of experience in the industry.
Starting his payroll career 'by accident' as a 'basic grade clerk' in the Government Printing Office in 1984, he has worked predominately in the public sector over the last 30 years, more recently moving into private sector roles.
Over the course of his 3 and a half decades in payroll Gary has worked at all levels,
progressing from the original basic grade clerk role in the 80's through Payroll Team Leader positions and ultimately to Payroll Manager. He has managed teams ranging in size from 1, a remote reportee located 340km away, up to a team of 36 employees.
---
Leaders' Summit Programme
To see the summit programme click here
---
This year's motivational speaker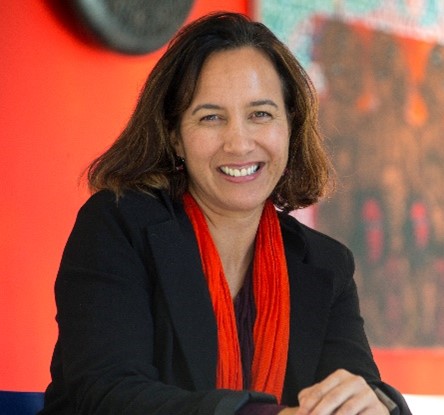 Dr Farah Palmer
Dr Farah Palmer is a lecturer in the Department of Management at Massey University and a former captain of New Zealand's women's national rugby union team, the Black Ferns. In December 2016 Farah was appointed as the first female board member for Rugby New Zealand.

Background
The undisputed champions of women's rugby over the past decade, New Zealand's Black Ferns have a winning record second to none in international Rugby Union. The New Zealand team swept all before them during the 2002 World Cup Tournament in Spain, beating England 19-9 in the Final at Barcelona's Olympic Stadium to retain the title they also won during the 1998 World Cup in Amsterdam.
Education
Farah holds a Doctor of Philosophy and a Bachelor of Physical Education (First Class Honours) from Otago University.
Current work
Farah holds the following leadership roles – Acting Director for Te Au Rangahau, the Maori Business Research Centre within the College of Business at Massey University; Executive Board member of Nga Pae o te Maramatanga (Centre of Research Excellence) at the University of Auckland; and Member of Te Mata o te Tau, Academy for Maori Research and Scholarship at Massey University.
Dr Farah is a guest lecturer at Massey University on topics such as Maori women's leadership approaches, the incorporation of tikanga and Treaty principles in organisational contexts, and the intersection of indigeneity and gender in leadership experiences.
With a passion for promoting opportunities for women and Maori in leadership and encouraging diversity, equity and inclusion within organisational contexts.
Governance positions
Other governance roles she holds in the community include – University Sport New Zealand Executive Board (co-opted member); Sport and Recreation New Zealand Sports Disputes Tribunal; Academy Trust Inc. (Academy for talented Maori in sport and music) Trustee member, Te Wananga o Raukawa; Council of Clubs Representative, Manawatu Rugby Union; and Palmerston North Girls High School Trust member.
Farah was previously a Member of the Ministerial Taskforce on Sport, Fitness, and Leisure (2001).
Awards
She has won several awards and scholarships including Maori Sportswoman of the Year Award in 2002 and Women's Rugby Player of the Year at the 1998 New Zealand Rugby Awards.
---
Special Topic Session – LEAN
As part of this year's summits theme, we are running special session on lean.
Focus on all the Cliches – Starting a Lean Journey with your team
Description:
Lean is a business strategy that has many origins. The most famous example – Toyota has implemented a business system since the late 1940's that is now referred worldwide as 'Lean'.
So, what is 'Lean'? And how can it help teams and businesses outside of the manufacturing sector. What can be learned from their story and many more that can be implemented in a payroll environment? This session will cover the basics of Lean and some ideas of how to start that journey. It will cover some of the tools, but most importantly discuss how to start and maintain an improvement culture or mindset. We will touch on the role of leadership in this process to maximise the chance of success and benefits of Lean Thinking.
The outcomes include:
Understanding the concepts around Lean Thinking
Understanding the benefits of a continuous improvement / Lean journey
Collecting a few ideas of how to start 'Lean' with teams
Understanding the role of leadership in a Lean journey
ABOUT PLEXUS CONSULTING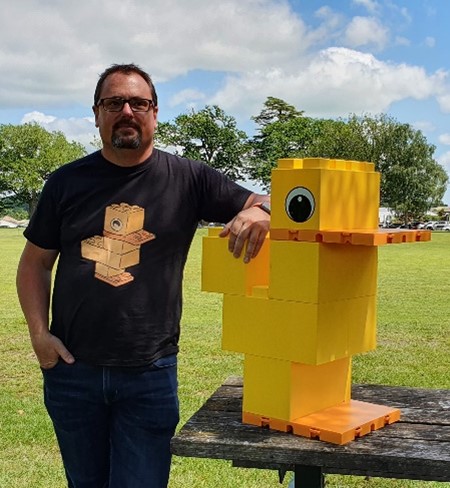 Rob Bull from Plexus Consulting is all about helping small and medium businesses maximise their potential through business improvement.
Since 2016 Rob has been helping organisations around New Zealand take control of their businesses to enable smarter and more profitable and sustainable growth. Building on over two decades in the health sector including senior management roles in District Health Boards, Rob has experience in many different organisations and sectors.
Working with business leaders and their teams, Rob is passionate about helping them 'see' how they can optimise the systems and processes that are impacting on their progress. Rob supports the team throughout the whole journey using Lean Thinking and is also a certified LEGO® Serious Play® facilitator. It is the simplicity that makes all the difference. The concepts aren't difficult to understand. Achieving change and supporting teams to navigate their way through the process is key to success.
For more information visit https://www.plexusconsulting.co.nz
---
Be the first to hear about the NZPPA Payroll Apprenticeship Scheme at the summit

As the summit is about attracting, developing and retaining payroll practitioners we will be releasing the blueprint for the New NZPPA Payroll Apprenticeship scheme.
---
Summit Speakers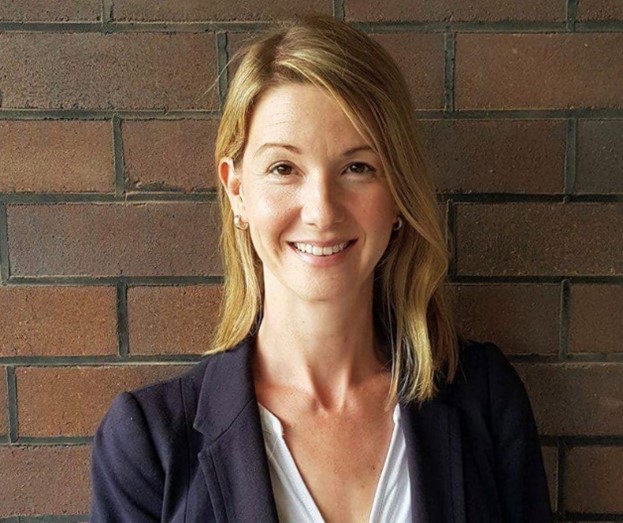 Toni Cummins – People and Culture Lead for the PaySystems business (and others) at Datacom
Toni has been at Datacom for more than 12 years (including 2 on parental leave!) and in that time has worked across their graduate programme, talent attraction, executive development and is now the People & Culture Business Partner for around 800 employees across NZ & AU. She has worked closely with Datacom's Pay Systems group in all of those roles and built an understanding of the everchanging world of payroll.
With qualifications in Psychology and Executive Coaching, she particularly enjoys understanding the employee experience and ensuring the voices of our employees are not only heard but sought out when it comes to decision making.
---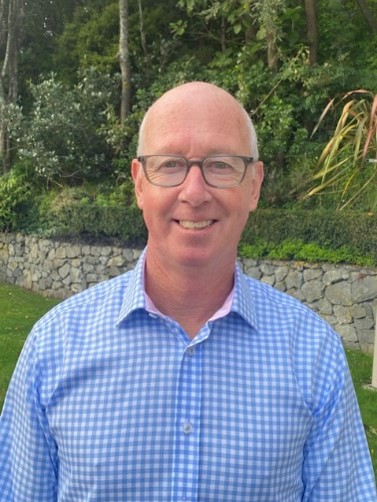 Grant Myhill – Manager Payroll, Ministry of Social Development
A little about me.
I have worked for the Ministry of Social Development since 1981 when I was employed as a cadet straight from school. During my time at the Ministry, I have moved around many areas from delivering benefits and pensions in the community to delivering payroll services to over 15,500 employees.
I now have 16 years' experience in the payroll space and currently lead a payroll team of 21 providing shared services to MSD, Oranga Tamariki – Ministry for Children, Social Wellbeing Agency and the Ministry for Disabled People.
---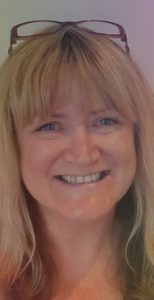 Cheryl Obrien – Head of NZ Payroll and Credit Management & Debt Recovery, Fletcher Building, New Zealand.
Cheryl is a finance and credit professional with over 30 years' experience in NZ, Australia and Europe holding a BA (Hons) in Business from University of West London, CICM (Grad) and is a member of NZPPA, AICM and RITANZ. Cheryl has held senior roles in trade credit insurance, professional services, telecoms, building and construction sectors across multiple jurisdictions and has written several articles on current issues in credit management. Cheryl is Head of Fletcher Building's NZ Payroll function as well as the Credit Management and Debt Recovery function and is an accomplished transformation specialist who loves creating high performing, agile teams. Cheryl is passionate about adding value to the business through back office transformation and preparing the workforce and functional processes for digitalisation.
---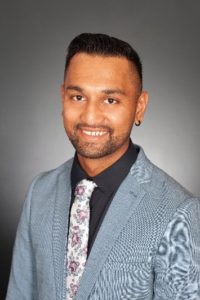 Amit Narayan – Payroll Specialist for Fletcher Building

Amit is a payroll professional with over 7 years' experience in NZ Payroll. Amit holds a Bachelor of Commerce degree from University of Auckland and is a member of NZPPA. Amit began his payroll journey as a payroll admin, moving into a payroll officer position and then a senior payroll partner and payroll specialist and finally moving into a leadership role. Amit facilitates payroll training to staff as well as looking after the Fletcher Construction Payroll. Amit has great passion in providing coaching and mentorship to payroll staff and has recently been awarded the Payroll Professional of the Year.
---

Tepu Kea – Payroll Finance and Divisional Lead, Fletcher Building, New Zealand
Tepu is a payroll team leader with 8 years payroll experience and has been with Fletcher Building for the past 5 years where she climbed the ranks starting from a payroll partner to assistant team lead to now a payroll divisional lead. She holds a Bachelor of Commerce in Accounting and Commercial Law and is a level 3 NZPPA certified payroll specialist. Tepu is passionate about optimizing payroll systems and processes as well as mentoring her team. Tepu hopes to inspire people to develop a passion for payroll, have a continuous improvement mindset and leave a payroll environment better off than what it was.
---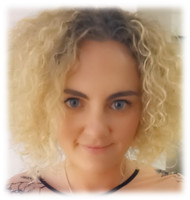 Charlotte Pridham – General Manager for Flexhive/Hudson
Following many years in education operations in the UK Charlotte entered the world of recruitment to support early careers projects when she moved to New Zealand. Progressing her career she recruited blue and white collar roles in both Australia and New Zealand; advising those just entering the workforce, right through to those at an ExCo level. Charlotte moved into her current role in Hudson to drive the team of 15 through a business transformation project; adapting to meet the needs of clients and candidates during and following the Covid-19 Global Pandemic. Charlotte is a member of the RCSA and is passionate about making recruitment accessible and equitable for all.
---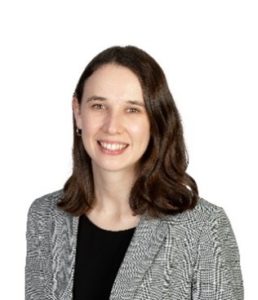 Danielle Findlay – PwC Legal | Senior Solicitor
Danielle is a Senior Solicitor in the PwC Legal employment practice and has broad experience advising organisations on all aspects of employment and health and safety law. She regularly advises clients on performance and disciplinary processes, restructuring and redundancy, employment agreements and policies, as well as employment disputes and privacy issues.
Danielle is an expert on the Holidays Act, and all other aspects of employment law and health and safety compliance. She regularly represents clients in mediations, and has appeared in the Employment Relations Authority and Employment Court.
---


Isaac Moffat-Young – PwC | Manager
Isaac is an Employment Tax specialist and a key member of the People and Organisation team.
Isaac has extensive experience providing assistance across a variety of employment related matters. Over the years Isaac has supported employers and their payroll teams on issues involving employee rewards and benefits, including Employee Share Schemes, as well as PAYE, Payroll and superannuation/KiwiSaver matters. Isaac is often responsible for providing the 'hands on' skills that we use to solve client problems when it comes to payroll related matters.
---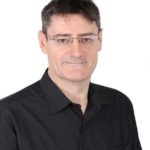 David Jenkins – NZPPA CEO
David has been involved in payroll for well over 26 years and formed NZPPA back in 2007. He loves payroll people and is committed to gaining recognition for the important work payroll professionals do and in getting payroll seen as a profession in New Zealand.
---
Cost of this year's summit
Standard summit rate (from 20 May 2022):
NZPPA member: $287.50 + GST (25% off per person for any additional attendees)
NZPPA non-member: $431.25 + GST (25% off per person for any additional attendees)
To book, click here