The annual leaders' summit has the aim to:

OUR summit is now a virtual online event so we are all safe running – 16 September from 9am to 4.45pm
SUMMIT Theme:
Payroll and payroll leaders are moving into a period of unprecedented change (while also being in some of the most uncertain times that we have ever faced – Covid 19). The change that payroll faces in the coming years is focused on employment law changes that have not been seen since the introduction of the Employment Contracts Act 1991.
Payroll leaders will have to understand, apply and drive changes that apply to their payroll from Fair pay agreements, a new Holidays Act, along with other legislative changes that are being rapidly developed and appearing from our present government.
This will also mean payroll leaders will have to lead changes to their payroll system (if it can actually accommodate all of the legislative changes required), compliance going forward, their teams upskilling, change management, while also providing confidence to the wider business that payroll is on a solid foundation going forward with the changes that are rapidly going to impact on all businesses.
This is why this year's theme is about "Getting your payroll recipe right" because as a leader if you don't your whole meal ruined and being a business-critical activity payrolls recipe just cannot be allowed to fail!
PLATINUM SPONSOR

THIS YEAR'S MOTIVATIONAL SPEAKER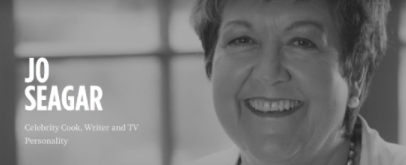 Jo Seagar rapidly became a New Zealand household name following her successful and highly rated cooking show Real Food for Real People.
Jo started and ran Harley's Restaurant in Anzac Avenue, Auckland along with a business partner and fellow nurse Helen Brabazon. The restaurant was awarded three stars by Metro magazine, the highest score possible at the time. This was the first modern BYO New Zealand style restaurant and was very successful.
North and South magazine was launched out of the Metro magazine stable and Jo was their first food writer under the editorial direction of Robyn Langwell.
This position lasted eight years then she continued her food writing career with Cuisine magazine then New Zealand Women's Weekly.
Jo is patron and an ambassador for Hospice New Zealand. This role has her raising not only much needed funds but also raising awareness of the work of hospices. She is passionate about her volunteer role and has been involved with the Organisation for twenty years.
Awards
Jo Seagar was made a member of the New Zealand Order of Merit for her service to Hospice in 2015.
SPECIAL TOPIC: MENTAL HEALTH & MENTAL ILLNESS UNPACKED
Jordan Smith Jordan is National Relationship Manager for Raise (formally EAPworks).

With more than 20 years' experience, teaching, training and facilitating mental health, wellbeing and personal development programmes with audiences throughout New Zealand, Jordan is a highly effective communicator with a natural ability to capture an audience, keep them engaged and embed key learnings.

Facilitating wellbeing training programmes and working with Human Resources and Senior Management teams, Jordan has a detailed view of a broad range of workplaces across New Zealand. With an understanding of the variety of approaches that New Zealand businesses are using to develop wellbeing and to manage mental health challenges as they effect business.
Payroll leader's must keep their self well mentally and the members of their team.
MC for This year's Summit – Gary Hollier
Gary HOLLIER – Payroll Manager

Gary Hollier is a Payroll Manager with over 35 years of experience in the industry.

Starting his payroll career 'by accident' as a 'basic grade clerk' in the Government Printing Office in 1984, he has worked predominately in the public sector over the last 30 years, more recently moving into private sector roles.

Over the course of his 3 and a half decades in payroll Gary has worked at all levels,

progressing from the original basic grade clerk role in the 80's through Payroll Team Leader positions and ultimately to Payroll Manager. He has managed teams ranging in size from 1, a remote reportee located 340km away, up to a team of 36 employees.
He has worked in numerous Government Departments and Agencies including the IRD, ACC, MFAT, Ministry of Education, NZ Police and SSC and more recently in the private sector with Reading Cinemas and The Todd Corporation.
This experience has given him a tremendous insight into what is required to perform at the different levels within the payroll industry.
In his spare time Gary has been, and is, an amateur and professional actor / theatre director / voice-over artist / photographer / motorcyclist / microlight pilot / model train builder / flight simmer / husband and Dad.
SUMMIT PROGRAMME
Summit Programme (subject to change), click here
SUMMIT SPEAKERS
NZPPA has always been lucky to have access through its network to an exceptional pool of payroll SMEs and this years summit give attendees and excellent range of speakers with a payroll leadership focus.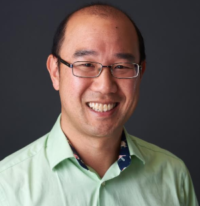 Chris Mar (Manager – Product & Compliance, Datacom Employer Services)
Speaking on: Preparing for changes in the payroll legislative landscape; for you and your payroll provider
Natalia Mamea, Head of Payroll Services, Fonterra

Presentation title: Payroll: A piece of cake

Natalia Bio:

I am currently working for Fonterra Co-operative Group Limited as the Head of Payroll Services.
I am a driven payroll professional with over 20 years' working experience in finance, HR and information systems, spanning a broad range of large complex corporate and medium-sized private businesses.
Delivering exceptional service to our customers whilst growing and developing our fantastic payroll team members to be leaders of our payroll future are my two main passions outside of being a mum to my four awesome children.

JONATHAN DIXON, MANAGING DIRECTOR

This session will give attendees a hand on approach to what needs to be done to keep payroll practitioners safe:

• How to recognize when someone is struggling

• How to respond

• Supports – where to go and when to refer

• Self Care

Presented by: Raise Mental Health

Julia Hurren

Senior Associate
Duncan Cotterill

Julia is an experienced employment lawyer and specialise in all aspects of employment, industrial relations and health and safety law.

Working primarily with employers and regularly advising on all areas of risk management in the employment relationship including employment agreements and policies, collective bargaining and industrial relations, Holiday Act obligations, medical incapacity, performance management, redundancy, disciplinary and dismissal processes and privacy issues.

Warick is the National Director Payroll Services at Findex NZ.

He leads a growing payroll managed services team, that currently have 16 payroll officers, 14 based in Invercargill, 2 in Auckland.

Findex NZ's payroll division provide an outsourced payroll solution for approximately 400 employers across New Zealand, whilst also providing educational webinars through CCH, holiday pay leave reviews and general payroll consultancy support and advice.

Warick had spoken at previous NZPPA conferences and is passionate about growing and supporting the professionalism, expertise and competence of payroll people.

Alan McDonald

Head of Advocacy & Strategy, Employers and Manufactures Association (EMA)Northern Inc.

Alan McDonald is the Head of Advocacy and Strategy for the EMA. Alan's role is to set and guide the policy agenda for the EMA and lobby both central and local government on behalf of the organisation.

He also oversees ExportNZ in the Upper North Island with oversight of regional operations in Auckland, Hamilton and Tauranga.

He has a background in corporate and public affairs especially in developing and implementing large scale campaigns to effect significant industry change or achieve critical business goals.

David Jenkins – NZPPA CEO

David has been involved in payroll for well over 20 years and formed NZPPA back in 2007. He loves payroll people and is committed to gaining recognition for the important work payroll professionals do and in getting payroll seen as a profession in New Zealand.
PAYROLL LEADER SUMMIT EVENT COST
Leaders' summit 16 September (Live):
NZPPA member: $675 + GST (25% off per person for any additional attendees)
NZPPA non-member: $875 + GST (25% off per person for any additional attendees)
Leaders' summit OnDemand:
NZPPA member:$475 + GST (25% off per person for any additional attendees)
NZPPA non-member:$675 + GST (25% off per person for any additional attendees)
To register click here