NZPPA's 3rd Annual Leaders' Summit 22 July 2016, Wellington
Give Payroll a Voice!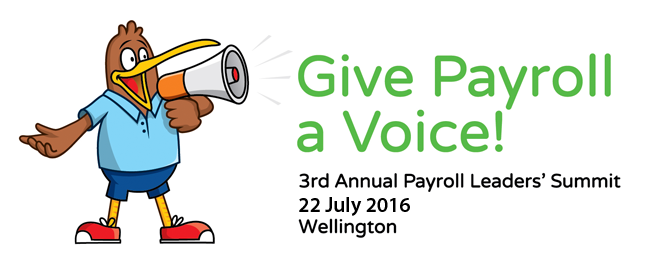 Payroll manages one of the largest costs a business has but in general has little say in how a payroll system is selected, structured, run or how other parts of the business interact with it.
Leaders of payroll need to develop their voice to ensure payroll needs are met so payroll can show it is the best payroll option for their business.
Why payroll needs a voice?
Payroll seldom sits in their own place within a business. It is often only seen as a subset of the finance or the HR function depending on the size of the business or for the majority of payroll practitioner's payroll is only one part of their overall job undertaken for the business.
For these reasons decision making for payroll is usually done by others in the business with little or no understanding of what payroll does, how it functions and what their decisions will then mean for the work undertaken in payroll ongoing.
The result for payroll can mean:
Payroll has to work with a payroll system that does not fit the needs of the business or is not compliant with legislative requirements,

Payments that have been agreed to be paid but the payroll system is unable to process them and payroll having to do manual processing or work arounds,

Payroll processes needing to be completed for payroll compliance but not followed by the rest of the business causing additional rework for payroll,

Employment agreements and policy not aligned to fit with payroll processing or legislative requirements so payroll hands are tied,

Payroll stating payroll compliance to the wider business but is overlooked or overruled as business knows better.
There are many more factors that can undermine payroll when payroll is not allowed to be heard as part of the business.
This Year's Summit Speakers
Speaking on: Creating an internal communication strategy for Payroll
Jim Lindsay MPhil, BSc (Hons), Dip Teach, MIntD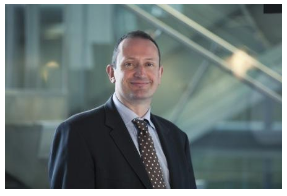 Jim Lindsay has extensive business and communications experience. He is currently CEO of Tracecare Ltd and works with a range of Government Departments to implement change programmes and develop a range of health and safety and security solutions.
Jim is a former teacher and lecturer in Teacher Education and has published numerous teaching resources. He has also designed and delivered training programmes for a wide range of organisations.
Speaking on: Why is Payroll Practitioner certification needed?
David Jenkins BBS, AppSci, BEd, DipATE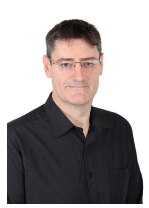 David Jenkins is the NZPPA CEO and formed NZPPA back in 2007. David is passionate it about payroll and payroll people and his primary aim is to build payroll as a profession in New Zealand.
David will introduce summit attendees to why annual certification is needed in developing payroll as a profession.
Creating the voice for payroll!
To promote payroll, the payroll leader must develop their voice in their business to get payroll needs heard and addressed.
The 3rd Annual Payroll Leaders Summit is all about how the payroll leader can create their voice for payroll. The result of which can mean and be shown to the business that payroll is:
Cost and time effective (the best payroll the business can have).

Fully compliant with legislation and it can be clearly shown (reducing risk to the business).

Shows that payroll is more than just payroll and can actually add value to the business.

Promotes payroll staff as payroll professionals increasing their worth and recognition within the business and to be seen as a profession overall.
The 3rd Annual Payroll Leaders' Summit will provide practical and usable information, with plain language resources that can then be used back in their workplace to develop your own voice within your business.
This event will suit:
Existing payroll managers and team leaders.

Upcoming or new payroll managers and team leaders.

Managers of payroll staff that want to get a better understanding of how to effectively lead payroll staff.
Sponsors of this year's Leadership Summit
Without sponsors NZPPA could not be able to run the range of events at the subsidised rate for our members, we appreciate the support in developing the payroll industry in New Zealand.
Platinum Sponsor

When it comes to payroll and HRIS, you need a system that meets your needs, but which you can get up and running without significant investment in consultancy, customisation, hardware and software. At the same time you want a system that can easily be integrated with other related systems in place at your organisation.
Datacom payroll has developed a range of products to easily control your payroll. Whether you're a small, medium or large business; we have a pay system just right for your organisation.
NetPay® – Simplified payroll for small businesses.
EasiPay® – Outsourced payroll for businesses of all sizes.
DataPay® – Sophisticated payroll and HRIS software.
Our pay systems are cloud based, so you don't need to invest in hardware and software. You only pay for what you use, with simple charging that includes all maintenance, support and upgrades without hidden cost. Implementation is also straight forward and the system is easy to customise to suit individual needs. You will always be using the latest version of our software and will never need to plan an upgrade again.
Datacom processes the payroll for over 250,000 Australasians and we are our own biggest customer. We have therefore been able to design DataPay® to be the most efficient payroll software available.
Datacom has been offering payroll and HRIS systems and services for nearly fifty years and has offices in all major cities through Australia and New Zealand. Let us provide you with a payroll and HRIS system that you will never grow of and that will leave you with more time for business.
Visit: www.datacompayroll.co.nz
Draft conference programme will be up and available from the 10 June 2016. Details will be included in our ePayroll Newsletter and on this page.
This is a payroll conference by payroll people!
This is a niche conference and for that reason there will be limited seats so please book to save a seat!
Conference venue for the Payroll Leaders' Summit 2016
The venue for this 3rd Annual Payroll Leaders conference will be held at The Thorndon Hotel Wellington by Rydges one of the main conference venues in Wellington.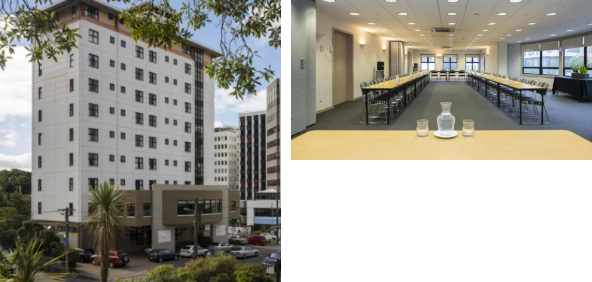 The Thorndon Hotel Wellington by Rydges is the stress-free option for the busy corporate traveler, with Wellington International Airport just 25 minutes away and the CBD, Beehive and Parliament all within 5 minutes walking distance.
Hotel Address and Contact details:
The Thorndon Hotel Wellington by Rydges (25 minutes from the airport)
24 Hawkestone Street
Thorndon
Wellington City
*For out of town attendees NZPPA will have shuttles available on the morning and afternoon of the conference.
Conference cost
NZPPA always provides conference events that are value for money and attendees get all the trimmings included, at the most cost effective price:
NZPPA members: $575 + GST

NZPPA Non-members: $800 + GST
All attendees will receive a conference pack, notes, morning and afternoon tea and a catered lunch.
We can provide a discount for 2 or more attendees, to find out more information please contact [email protected]
*NZPPA will provide a FREE return airport shuttle on the morning and afternoon of the 22 July 2016.