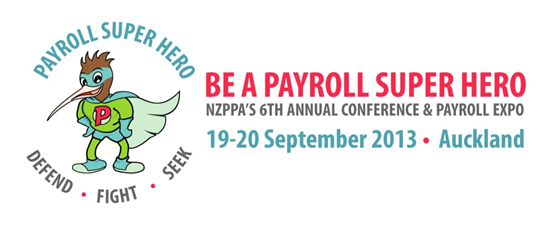 The New Zealand Payroll Practitioners' Association 6th Annual Conference and Payroll Expo will be held on Thursday 19th and Friday 20th September 2013.
The NZPPA annual conference is the largest two day payroll event in New Zealand and every year it gets bigger and better. We are expecting 140+ attendees this year.
The theme of our sixth conference is:
Be a Payroll Super Hero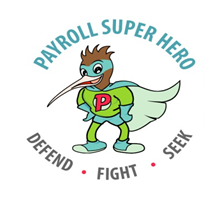 Defend your business against risk,
Fight for compliance,
Seek the truth to resolve issues
The conference will include a range of other relevant presentations:
Employment law update on relevant case law in regard to payroll
Where payroll legislation is going to next (tax and employment law)
Sponsors and vendors will be invited to speak at the conference in any of the topic areas if they can show they are SME's and the presentation is not used to advertise their product or services.
ALSO FOR ALL ATTENDEES TO HAVE FUN!
MC FOR THIS YEARS CONFERENCE
NZPPA is proud to announce that the MC for this year's conference is the world famous in New Zealand (Lyn of Tawa) Ginette McDonald.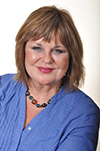 Ginette McDonald was born by the sea in Wellington in the 1950s. From a large, noisy Irish/French family, her independent spirit was nurtured by her parents, her convent school, and the prevailing "can-do" Kiwi attitude.
She began acting professionally at age 14 at Wellington's Downstage Theatre. Her gum-chewing vowel-challenged alter ego, Lyn of Tawa, was born two years later. Lyn of Tawa, with her enthusiastic promotion of Kiwi products has become, in her own words, a "Cultural Ambassador and Certifiable Living Treasure".
Ginette's career has spanned over 30 years, including a five year stint in England in the 1970s. As an actress, she has done an enormous amount of theatre, television and radio in both countries. For many years she worked for Television New Zealand as a drama producer and director. She has written articles, opinion columns, reviews, after dinner speeches and debates. She has won numerous awards for acting, producing and public speaking.
Ginette's television roles have included hosting the garden makeover show 'Ground Force', the light-hearted 'PA for a Day' and one of the participants in TV One's 'The Great New Zealand Spelling Bee'. Ginette was a nominee for Best Presenter in the TV Guide TV Awards 2000.
Ginette is a highly in demand, witty and humorous MC who can think on her feet and adapt to any situation, with professionalism and style.
This Year's Special Guest Speaker: Annabelle White

Dynamic and effervescent television and radio cooking personality Annabelle White is synonymous with good food and fun times in the kitchen. Annabelle believes that keeping food simple, easy, "confidence building" and delicious, mixed with plenty of tips, funny quips and great recipes make for good times for family and friends.
Annabelle was a long time food columnist for the Sunday Star-Times and also wrote the popular Food Detective column. She is the former food editor for NZ House & Garden and in October 2011 joined the New Zealand Women's Weekly as Food Editor.
In 2009 the University of Waikato recognised her with the Distinguished Alumni award. Annabelle holds a history degree (MA First Class Hons) from Waikato University.
While Annabelle does not have formal chef's training her love of "great honest cooking" came from watching her mother cook every day after school. Annabelle's extensive travels continue to be a great motivating factor in appreciating the global kitchen and learning about good food.
Annabelle's first cookbook Best Recipes was released in 1997 and has been reprinted multiple times. Many of her titles are now out of print but her sequel to Best Recipes entitled Simply The Best co-authored with Kathy Paterson in 1999 topped the New Zealand best-selling list and remained there for many weeks.
Annabelle began her TV work as the zany food reporter for TV3's Nightline in 1989 and then on a more regular basis for 5.30 With Jude and subsequently 5.00 With Jude in 1999-2001. She hosted her own prime time shows for World on a Plate featuring filming in New York City and Tonga in 2001.
Her foray into Breakfast TV started with TV3 in 2008 and then moved to TVNZ in 2009. Her role with Breakfast has seen her filming food and travel pieces in China (Shanghai), the United States (Santa Monica) and Ireland. Annabelle's radio work began in 1990 and she has been on-air nationwide on a regular basis since then.
Author of eleven cookbooks, Annabelle is also a regular public speaker and stand-up comedian.
She also runs sessions on business etiquette for corporate clients – from cocktail parties to business lunches concerning the "dos and dont's", and runs cooking classes.
Annabelle's life is a rich tapestry of experiences and she delights in sharing these in her interactive presentations, which are always interesting, entertaining and enjoyable.
Sponsors & Vendors at this years Payroll Expo
As with previous conferences NZPPA has sought the support of sponsors and vendors to be part your conference. For the 6th Annual conference we are proud to have the support from some of the leading payroll product and service providers in the New Zealand in attendance at the payroll expo that runs alongside the conference. Without their support we could not run our conference and we thank them all for their on-going support.
Gold Sponsor for this year's conference
We are proud to announce that a long standing supporter of the NZPPA conference PayGlobal is the Gold Sponsor for our 6th Annual Conference.

(Select the logo to find out more about PayGlobal)
Come on Board with Fusion5's Harbour Cruise
On the evening of the 19th September after the first day of the conference Fusion5 is sponsoring a 3 hour dinner harbour cruise. So get on board and have some fun with Fusion5!

(Select the logo to find out more about Fusion5)

Start the day off with a bang! with Attache's Breakfast Event
On the morning of the 20th September before the second day of the conference Attache is sponsoring a breakfast event at the conference venue. Have a great breakfast while listening to a range of
Conference Expo Vendors
2013 Conference Programme
The aim of the conference is not to be a talkfest we aim to have this year's conference as interactive as possible over the two days.
The 2013 conference programme will include:
A range of technical expects in their fields (all speakers will have time to answer questions).
Round table discussion with a range of government and payroll related organisations.
A range of training sessions on conference related topics run at various times over the two days of the conference.
Case studies from payroll practitioners providing practical real advice.
*Please note that this web page will be updated on a regular basis as details are finalised.
The provisional agenda will be available from the 24 May 2013.
The conference will run from 9 am to 4 pm on 19th September followed by harbour cruise and dinner (5pm to 8pm). The timing for the 20th Sepetember will be from 9 am to 3 pm (so attendees from out of town can get flights home).
2013 Provisional Conference Programme (Subject to change)
Speakers at this Year Conference
NZPPA always tries to get a range of exceptional speakers for the annual conference as well as SME for the conference that can add to the understanding of payroll from their specialist fields.
Click here to find out more about the speakers on the main conference programme
Conference pack
As with all previous conferences, this year's conference participants will receive:
Conference bag
Complete set of conference notes
Additional handouts and brochures
NZPPA conference gift
$100 NZPPA training voucher (cannot be used to pay for conference)
Conference Workshops
Workshop No.

Work Title

Workshop Leader

Module 1

1

Measuring Payroll Performance

NZPPA

2

Mobile Technology and Payroll

TImeFiler

3

Managing the tender process

Fusion5

Module 2

4

Average Rates

Northgate

5

Excel For Payroll

TBA

6

IRD Update

IRD

Module 3

7

Employment Agreement clauses for payroll

NZPPA

8

Why Payroll shouldn't care about timesheets

TimeTarget

9

Final Pays

PayGlobal
*Conference attendees will be able to select 2 out of the 3 workshops offered in each module.
** This section will be updated with more details in the coming weeks.
Workshops and Workshop Leaders at This Years Conference
NZPPA always tries to provide a great selection of workshops for attendees to select from at the annual conference and hope this year is no exception.
Click here to find out more about the workshops and the workshop leaders on the main conference programme
Conference Venue
The conference will be held at the waterfront Hilton Hotel on Princess Wharf, Auckland.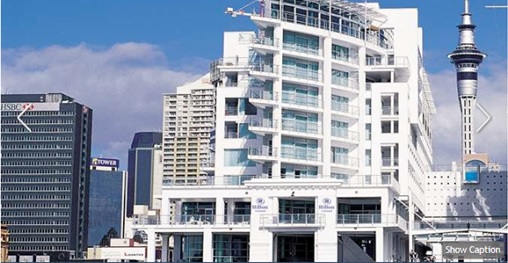 Located 300 meters out to sea, the iconic Hilton Auckland hotel is just a short walk from Auckland City Centre. The conference venue located on the 1st floor and offers sweeping views of Auckland's harbour the Aquamarine rooms (main conference area) are bathed in natural light and open onto a deck overlooking the ocean and the city.
There are a range of hotels nearby, parking located on the wharf and within walking distance from the venue. The Hilton is also an easy walk from the Britomart transport hub (trains and buses) along with the Auckland Ferry terminal.
NZPPA has booked the whole of the first floor that consists of the conference and expo areas along with a large foyer area and break out rooms. This provides an open light and airy venue.
Conference Accommodation Special Rate
If you wish to attend this year's conference and stay at the conference venue (Hilton Auckland) NZPPA has arranged a special rate of $260 + GST per night. This is to stay at one of the premier hotels in Auckland. To book contact NZPPA and we will provide booking details: [email protected]
To book a room at the Hilton Auckland please click here
Conference Location Map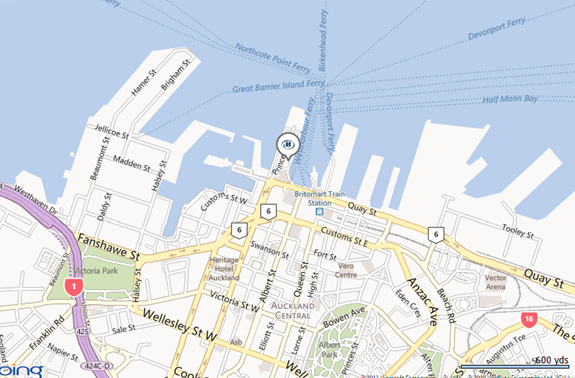 GET ON BOARD with Fusion 5 (Harbour Dinner Cruise Evening of the 19 September 2013)
In making the NZPPA conference the payroll event of the year rather than just another payroll conference we are doing something different this year and that is going for a harbour cruise on the evening of the first day of the conference (5pm to 8pm).
The Ocean Eagle is berthed at the Viaduct Harbour and is less than a 10 minute walk from the conference venue.
We will have a 3 hour inner harbour cruise of the Auckland harbour. A buffet will be served during the cruise and even in rough weather there is a range of safe moorings area that can be used.
A Harbour Cruise with a Difference: Butt The Butler

Butt the Butler is sure to electrify the atmosphere of any setting. From the beginning of the night he sets a comedic scene by welcoming guests as they arrive and offering; "His services" this can involve anything from giving neck- and foot massages to marital advice. Butt moves amongst the guests with zany props, quick witted remarks and comedy quips to keep the guest in high spirits. At the appropriate time Butt provides entertainment with a stand up comedy magic act involving hilarious adult games and audience participation.
With many years of service Butt the butler gages the guests well. He will entertain but never offend and his comedy timing is impeccable.
Sponsored by Fusion5
BREKKIE ON THE WHARF with Attache (Breakfast event from 7am to 8.15am on the 20 September 2013)
Start your day with a good breakfast and great speakers before the 2nd day of the conference.
The breakfast will be held at the conference venue with an informal breakfast featuring a range of speakers covering a range of relevant payroll topics.
Payroll Compliance: Understanding the risks
With Payroll receiving so much attention recently it's a good reminder that we all need to look at our practices and procedures from time to time. With financial penalties of up to $10,000 for individuals and $20,000 for companies for not complying with employment law, would you stand up to the scrutiny of an audit?
At breakfast, industry experts sponsored by Attaché Software, will provide you with some important facts when it comes to the risks associated with processing payroll.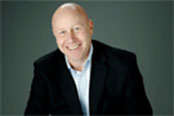 Darrell Weekes, Director of Strategy Attaché Software
Darrell Weekes is the Director of Strategy at Attaché Software and has over 30 years business experience working in banking, finance, IT and media.
As well as being responsible for the strategic direction of Attaché, for the last two years he has headed up Attachés' ground breaking ABN Payroll project.
Darrell is also co-Author of the Business Improvement Guide, a practical how to publication containing over 700 tactics that show businesses the "how to" of improving business, including over 140 tactics for better payroll.
Call For Conference Papers
The New Zealand Payroll Practitioners' Association (NZPPA) invites companies, organisations and individuals who are interested in presenting at the 2013 Annual Conference to submit their proposal by the end of May 2013.
Proposals or questions should be sent by e-mail to NZPPA's Chief Executive, David Jenkins, at [email protected]
Possible topics of interest:
Legislation and Compliance
Managing Payroll
Compliance HR and Payroll
Technology
Government
Benefits and Compensation
Employee Relations Management
Global Payroll Issues and Trends
Personal and Professional Development
Payroll Best Practices
Case Studies linked to the conference theme
CONFERENCE SPONSORSHIP & VENDORS OPPORTUNITIES 2013
As with the previous five conferences NZPPA is seeking organisations that want to support the development of payroll professionals in New Zealand. There are a range of sponsorship and vendors packages and activities that sponsors can select to support the annual conference.
If you do not know about the New Zealand Payroll Practitioners Association already we were set up in 2007 for the purpose of developing and supporting payroll professionals. We have 700+ members and are constantly growing, with members in New Zealand, Australia and other countries.
The annual conference is seen as an essential activity because it is an opportunity to have payroll professionals celebrating the essential work they do, networking and learning from each other while building payroll as a profession.
If you want to receive a sponsor or vendor pack, please contact: [email protected]
CONFERENCE FEES (all rates are GST exclusive)
NZPPA always tries to provide value for money at the annual conference and we have only increased the conference price by an additional $75 this year making this conference very affordable!
Conference rates:
| | |
| --- | --- |
| Rates | Description |
| $575.00 | Member rate for the two-day conference. |
| $775.00 | Non-member rate for the two-day conference. |
One day conference rates:
Like last year's conference if you just want to attend one day of the annual conference (you pick which day):
| | |
| --- | --- |
| Rates | Description |
| $350.00 | Member rate for one-day. |
| $450.00 | Non-member rate one-day. |
* NZPPA training vouchers cannot be used for the NZPPA conference.