This year's conference theme
This year's theme is Payroll Fighting Through Adversity, as Covid has provided an ongoing number of hits to payroll along with massive legislative changes that will impact payroll going forward. Payroll must show it can fight and win over adversity, which is part of being a true payroll professional.
"I hated every minute of training, but I said, 'Don't quit. Suffer now and live the rest of your life as a champion." -Muhammad Ali.
Seven ways for payroll – fighting through adversity
Be prepared
Stay disciplined
Be positive
Remain focused
Keep ahead of change
Develop your support network
Don't give up
Be prepared
The only way to handle the punches we get in payroll is to be prepared and avoid them if possible.  Payroll can't just think about how, it must be focused on tomorrow, next month, and the following year. Knowing what will and could potentially impact payroll is vital. That's the only way to ensure whatever disaster may happen, payroll can continue its essential work.
Stay disciplined
Don't let events undermine what payroll does and must do. Stay disciplined and ensure procedures, processes, and the law are the guidelines that payroll continues to use in any situation.
Be positive
If payroll focuses on the issues, mistakes and headaches that all payroll faces, they can wear you down. Payroll needs to focus on being positive and seeing successful outcomes in all its work and activities. Reward yourself and your team (if you have one). It will build the resilience and strength that is needed to overcome adversity.
Remain focused
Pay employees correctly and on time is our mantra in payroll. When we face adversity, we must focus on what we are entrusted to do week in and week out. Without that focus, we are not just letting the business and employees down but also ourselves as payroll professionals.
Keep ahead of change
NZ payroll is facing one of the biggest periods of change. From the way we will have to live in a future with Covid to new legislation that will directly impact out work, including Fair Pay Agreements and the new Holidays Act. Payroll must keep on top of these changes and fully understand how they impact law, payroll practice, and processing. It is about identifying what skills will be needed as a sole charge payroll practitioner or as part of a wider payroll team. The impact of the legislation will also mean payroll systems will need to change or even be replaced as the effects of new legislation require systems to be more responsive and transparent.
Develop your support network
Being a payroll practitioner can sometimes be very isolating as few in the business understand the work you do. Therefore, it's essential to develop a network of internal and external payroll support contacts (if possible), so payroll can call on peers and other payroll professionals as a sounding board and as a resource. In the darkest of times, they can act as the light at the end of the tunnel because there is always another option. However, when we are knee-deep in a payroll issue, it's often hard to see those options.
Don't give up
Above all, don't give up, as things will always get better. Payroll must be a bedrock and beacon that is always there, pay period to pay period, ensuring employees are paid on time and correctly.
Throughout the conference, speakers will be talking on aspects of how payroll can fight through adversity.
Structure of this year's conference (conference and OnDemand webinars)
We are doing this year's conference a little differently as a one-day virtual conference with a full range of speakers. Attendees will have access to a range of OnDemand webinars to access when they want to (up to a month after the conference). We aim to have at least 12 new OnDemand webinars available (NZPPA-led webinars will have notes provided, and for invited speakers, it will be up to the individual speaker).
PLATINUM SPONSOR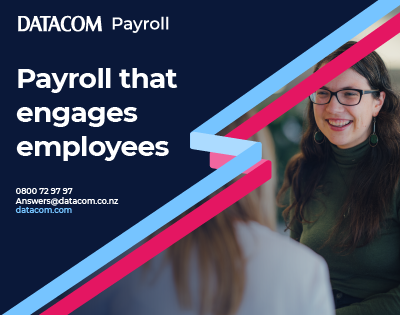 This Year's Motivational Speaker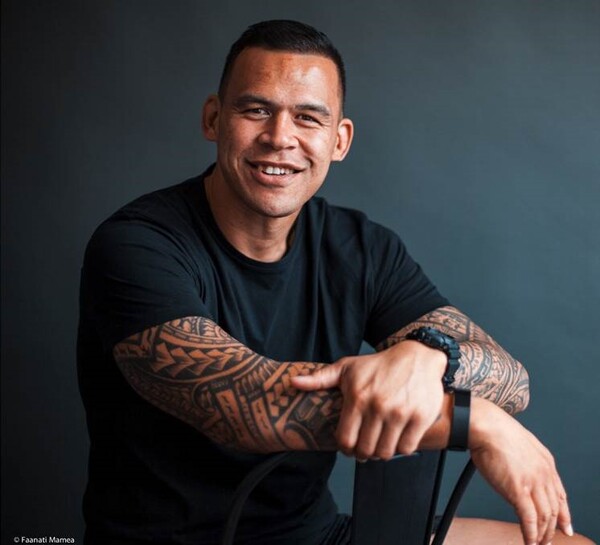 David Letele
Former professional boxer, Dave Letele (AKA Brown Buttabean), is a South Auckland community leader who uses his platform to advocate for families in need.
Having grown up with a father who was the president of the Mongrel Mob and in and out of prison throughout his childhood, Dave understands what it means to struggle.
It took Dave a near-death experience to pull him out of a downward spiral. From there, he embarked on a journey that led to him owning several businesses, playing rugby league all over the world, becoming a professional boxer, losing almost 100 kg in body weight, and starting over.
Dave is an inspiration to thousands of Kiwis, achieving his transformation purely through hard work and dedication. Starting his platform via his private Facebook group where over 10,000 people have achieved life-changing levels of weight loss, Dave went on to found his company Buttabean Motivation (BBM), where he and his team are currently working with public health and social service providers across Auckland to deliver his highly effective BBM programs to improve the health outcomes for obese people.
Often consulted by the media, and even the Prime Minister, Jacinda Ardern, Dave's bold and no-nonsense approach has changed thousands of lives in his community and around New Zealand.
Nothing quite beats a real story straight from the heart, Dave will take you on a roller coaster ride of emotions where you will come out the other side understanding the power of determination, perseverance, hard work, taking that first step and hope!
Conference MC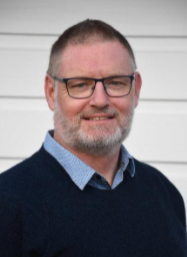 Gary HOLLIER – Payroll Manager
Gary Hollier is a Payroll Manager with over 35 years of experience in the industry.
Starting his payroll career 'by accident' as a 'basic grade clerk' in the Government Printing Office in 1984, he has worked predominately in the public sector over the last 30 years, more recently moving into private sector roles.
Over the course of his 3 and a half decades in payroll Gary has worked at all levels,
progressing from the original basic grade clerk role in the 80's through Payroll Team Leader positions and ultimately to Payroll Manager. He has managed teams ranging in size from 1, a remote reportee located 340km away, up to a team of 36 employees.
CONFERENCE PROGRAMME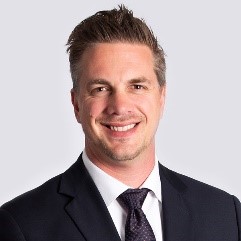 Michael Witt LLM Senior Solicitor, EMA Northern Inc
Michael is a German and New Zealand qualified barrister and solicitor. He also holds a Master of Laws degree from Victoria University Wellington, and is a qualified Mediator.

Prior to joining EMA Legal as a Senior Solicitor in 2016, Michael held positions in New Zealand and overseas as in-house Counsel in the private and public sectors, including the New Zealand Police, the Hamburg Employment Court, Hamburg High Court, Hamburg Chamber of Commerce, as well as working in private practice for national and multi-national law firms.
Michael provides legal and strategic advice to SMEs as well as multi-national and overseas corporates on contentious and non-contentious employment-related matters. He has particular expertise in the areas of post-employment obligations/restrictive covenants, disciplinary processes, performance management, restructuring, absenteeism, drug and alcohol testing, Holidays Act remediation, as well as the drafting of employment agreements and workplace policies, and conducting exit negotiations. Michael is also experienced at conducting complex investigations into allegations of workplace bullying and/or harassment.
Michael frequently represents clients in dispute resolution, including mediation (Employment/MBIE, Human Rights Commission, and Privacy Commissioner) and in the Employment Relations Authority, as well as in matters involving the Labour Inspectorate.
Michael has specific knowledge and expertise of industries such as IT, retail, sales, manufacturing, construction, recruitment/temping, hospitality, aviation, health- and aged care and the public service.
He is a frequent speaker at HR/ER conferences and in-house client workshops/seminars, and regularly publishes on employment-related topics in print and online media.
Clients value Michael's approach towards identifying their particular requirements and formulating robust yet pragmatic solutions that cater for members' needs and have regard to the commercial and practical realities of being in business.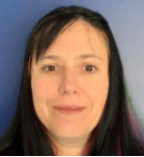 Angela Grylls – NZPPA Certification & Assessment Manager, Payroll Consultant
Ange Grylls has a vast amount of payroll expertise behind her and spent nine years working for APN News & Media, previously a large Trans-Tasman media company, where she held the challenging role of Trans-Tasman Payroll Manager.
On leaving this role over 6 years ago she planned to be a "lady of leisure" and spent her final pay on a trailer, chainsaw and other manly tools.
However, this was short lived as David convinced her to do small chunks of work for NZPPA.
This has evolved over the years and Ange is currently the NZPPA Certification Manager handling all the applications, alongside this she is the primary e-Learning tutor and a Senior Facilitator.
She has carried out numerous payroll implementations, audits, remediation work and projects a many of these as a consultant for NZPPA.
She escapes NZPPA for a few months in Summer, and moves to her beach place to spend time with her family and friends, fishing, swimming and possibly having a couple of wines?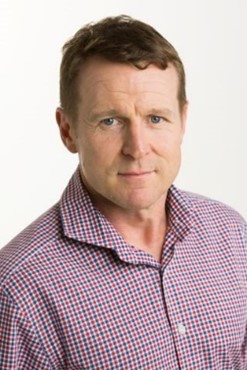 Brydon Tweedie, Account Manager – Business Transformation, Inland Revenue
Brydon Tweedie joined Inland Revenue in August 1998. Brydon's early roles with the department were in Christchurch and Wellington contact centres. From there Brydon progressed to leadership roles both in complaints management and ministerial services. A stint as a relationship manager in KiwiSaver, lead to three and a half years as the advisor to the Deputy Commissioner of Service Delivery. Recent roles include a period of time in Business Transformation programme as well as 14 months as a private secretary in the Minister of Revenue's office.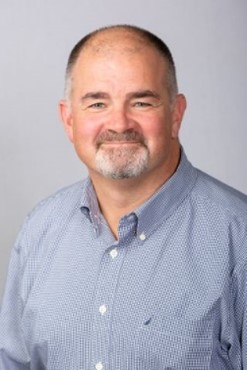 Ian Whitney, Account Manager – Business Transformation, Inland Revenue
Ian Whitney joined Inland Revenue in November 2017.  Ian was specifically engaged to account manage payroll software providers through the impacts of the changes being delivered by the BT programme. Ian has spent the previous nine years working on Payroll and HRIS projects and has experience from multiple perspectives having lead several global Payroll and HRIS implementations as a consultant and been a project manager for clients implementing Payroll / HRIS solutions.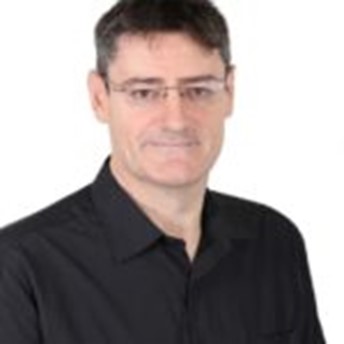 David Jenkins – NZPPA CEO
David has been involved in payroll for well over 26 years and formed NZPPA back in 2007. He loves payroll people and is committed to gaining recognition for the important work payroll professionals do and in getting payroll seen as a profession in New Zealand.

Anna Clark, General Manager, Workplace Relations and Safety Policy Branch
Labour, Science and Enterprise Group, MBIE
"I am a high performing leader, highly effective at building relationships and working with others to shape strategic direction and ensure seamless delivery of operational services. I am renowned for putting people at the centre of all that I do, being honest and courageous and challenging the status quo.
I lead the Workplace Relations and Safety Policy branch. We are responsible for providing policy advice for the employment relations and standards regulatory system and the health and safety at work regulatory system. These regulatory systems are critical in supporting businesses to employ skilled and productive people, ensuring work is healthy and safe, building productive employment relationships and protecting minimum standards of employment."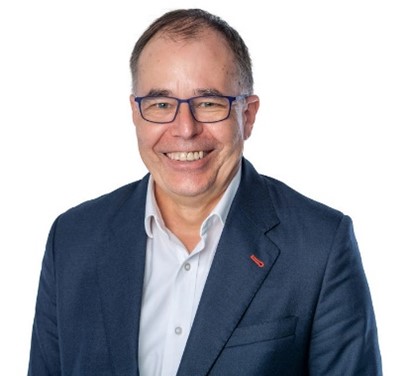 Ken Gibb, Partner, Grant Thornton New Zealand
Ken specialises in business risk management, compliance and Internal audit. He has a focus on finance function reviews, delivering business insights and enabling Finance, HR and Payroll teams to reduce risk, obtain compliance and improve processes. Prior to joining Grant Thornton New Zealand, he spent 20 years working in large Private sector and Publicly-listed companies in areas of operations, risk, and finance function. Ken has led a number of programmes for business and process change to deliver improved business results through a collaborative approach. Compliance to the Holidays Act 2003 has been a significant area for Ken and his team as clients have been challenged by the complexity of the legislation, recalculation and remediation required.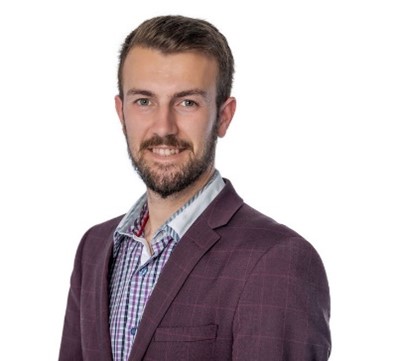 Elisha Nuttall, Senior Manager, Operational Advisory, Grant Thornton New Zealand
Elisha Nuttall, Senior Manager, Operational Advisory, Grant Thornton New Zealand
Elisha leads data analytics advisory capability and Payroll remediation service area at Grant Thornton. He is passionate about delivering value through data analytics and automation. Elisha works with client's data to help them with compliance and efficiency. Elisha has managed a number of Payroll recalculations for large and small private sector clients. He has recently undertaken Payroll audits for four organisations with varying degrees of complexity, including working alongside Employment New Zealand's Labour inspectorates in mandated remediations. He has recently developed an Analytic App to undertake Annual leave recalculations efficiently for any payroll configuration or business size.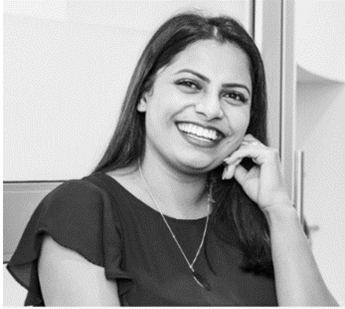 Darshika Goundar, Senior Recruitment Consultant, Hays
Accounts & Finance consulting and recruitment across the Auckland region. I use my market knowledge & expertise to partner with candidates and clients & match them up with the best suited companies & candidates. Building relationships with both my clients & candidates. 4 year's experience in recruitment – white collar side of the business. 5 years experience /background in the Account's and Finance.
Hays has been a market leader for more than a decade operating across 4 local offices servicing 37 specialist areas including Accountancy & Finance, Sales & Marketing, Information Technology, Construction & Property and Office Support.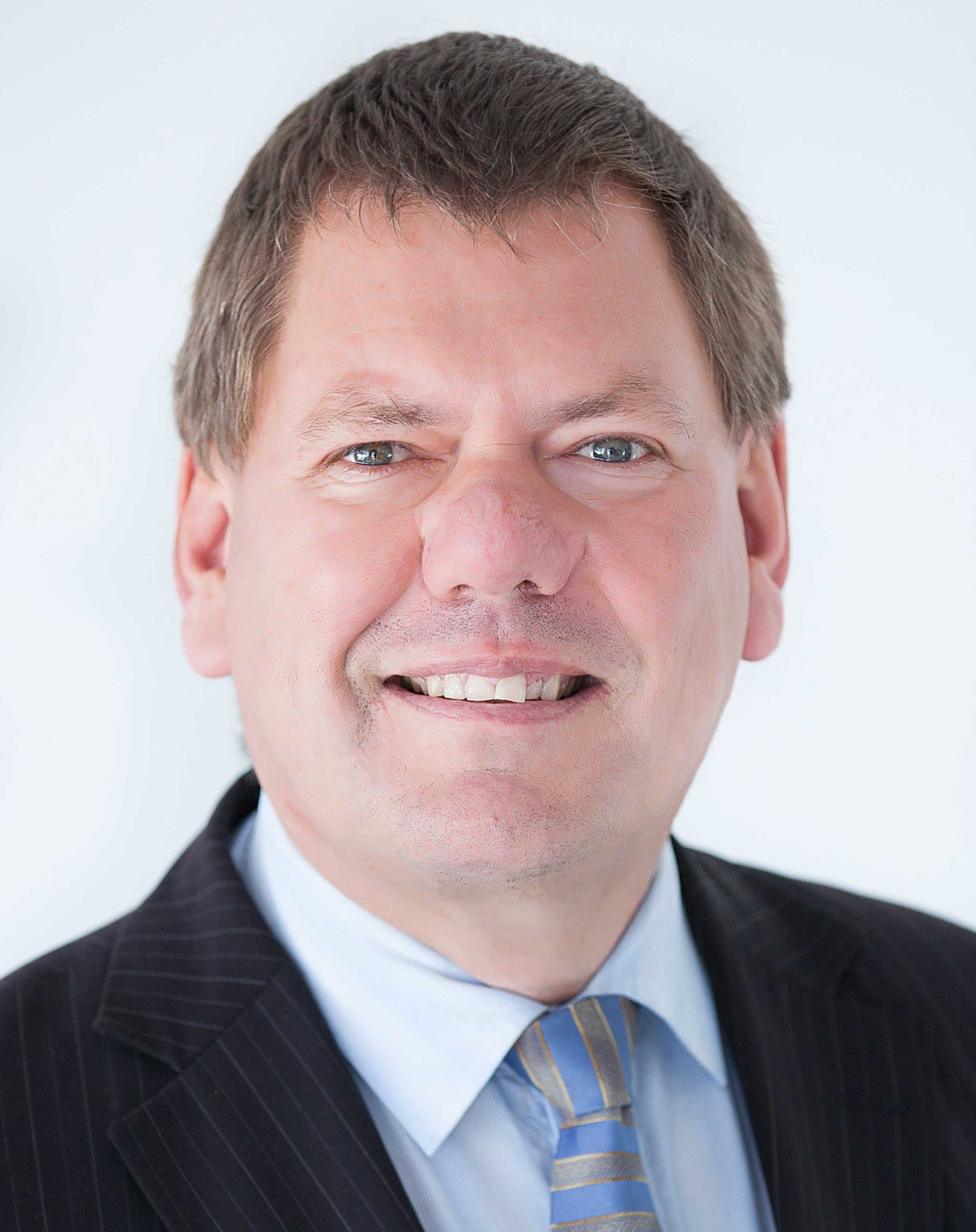 Paul Mackay
Paul Mackay is Manager Employment Relations Policy at Business New Zealand. He has over 30 years high-level experience in the fields of industrial relations, employment law, labour market policy, strategic planning, change management and human resources in central government, state owned enterprise and the private sector.
Since joining BusinessNZ in 2006, Paul has represented New Zealand employers internationally on many occasions at the International Labour Organisation (ILO), as well as acting as spokesperson for the International Organisation of Employers (IOE) on employment related topics.  In 2021, he was elected as a member of the Governing Body of the International Labour Organisation based in Geneva.
Business New Zealand
Business New Zealand is New Zealand's largest business advocacy body and encompasses four regional business organisations, the Major Companies Group (MCG) and the Affiliated Industries Group (AIG), which comprises most of the country's national industry associations. Its membership allows  Business New Zealand to tap into the views of over 76,000 employers and businesses, ranging from the smallest to the largest, reflecting the full spectrum of the New Zealand economy.
In addition to advocacy on behalf of New Zealand enterprise, Business New Zealand participates extensively in Government and tripartite working parties and in international bodies including the ILO, the IOE and the Business and Industry Advisory Council to the OECD.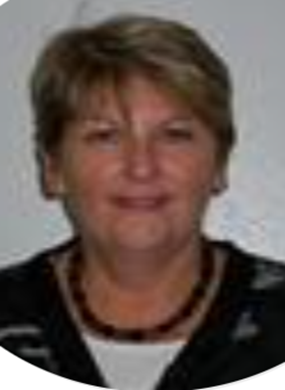 Annette Highnam, General Manager at Datacom
Annette is a long serving Datacomer who has been involved with payroll and HR for many years.  She is excited to share some of the challenges of a growing payroll practice during a global pandemic, and also a few fun stories of working for the company that provides the payroll software.