The New Zealand Payroll Practitioners' Association 9th Annual Payroll Conference will be held on Thursday 3rd and Friday 4th November 2016.
The NZPPA annual conference is the largest two-day payroll event in New Zealand and every year it gets bigger and better. We are expecting 140+ attendees this year.
CONFERENCE THEME
The theme of our ninth conference is:
Give Payroll a Voice!

Payroll manages one of the largest costs a business has but in general has little say in how a payroll system is selected, structured, run or how other parts of the business interact with it.
All payroll professionals need to develop their voice to ensure payroll needs are met so payroll can show it is the best payroll option for their business.
Why payroll needs a voice?
Payroll seldom sits in their own place within a business. It is often only seen as a subset of the finance or the HR function depending on the size of the business or for the majority of payroll practitioner's payroll is only one part of their overall job undertaken for the business.
For these reasons decision making for payroll is usually done by others in the business with little or no understanding of what payroll does, how it functions and what their decisions will then mean for the work undertaken in payroll ongoing.
The result for payroll can mean:
Payroll has to work with a payroll system that does not fit the needs of the business or is not compliant with legislative requirements,

Payments that have been agreed to be paid but the payroll system is unable to process them and payroll having to do manual processing or work arounds,

Payroll processes needing to be completed for payroll compliance but not followed by the rest of the business causing additional rework for payroll,

Employment agreements and policy not aligned to fit with payroll processing or legislative requirements so payroll hands are tied,

Payroll stating payroll compliance to the wider business but is overlooked or overruled as business knows better.
There are many more factors that can undermine payroll when payroll is not allowed to be heard as part of the business.
Creating the voice for payroll!
To promote payroll, the payroll professional must develop their voice in their business to get payroll needs heard and addressed.
The 9th Annual Payroll Conference is all about how the payroll professional can create their voice for payroll. The result of which can mean and be shown to the business that payroll is:
Cost and time effective (the best payroll the business can have).

Fully compliant with legislation and it can be clearly shown (reducing risk to the business).

Shows that payroll is more than just payroll and can actually add value to the business.

Promotes payroll staff as payroll professionals increasing their worth and recognition within the business and to be seen as a profession overall.
The 9th Annual Payroll Conference will provide practical and usable information, with plain language resources that can then be used back in their workplace to develop your own voice within your business.
This event will suit:
All payroll professionals in any payroll environment.

Existing, upcoming or new payroll managers and team leaders.

Managers of payroll staff that want to hear payroll needs more effectively.
2016 CONFERENCE PROGRAMME
The aim of the conference is not to be a talkfest we aim to have this year's conference as interactive as possible over the two days.
*Please note that this web page will be updated on a regular basis as details are finalised.
Some of the features of this year's conference:
At this year's conference there will be 12 workshops running alongside the main conference programme. Attendees will be able to do two of the three workshops being offered in each workshop set (attend 8 of the 12 workshops).

Latest updates to legislation especially the Holidays Act 2003 and what on the horizon for payroll.

A range of technical experts in their fields (all speakers will have time to answer questions).

Short sharp payroll topics run in the main conference programme

Interactive Q&A where you can submit initial questions prior to the conference and ask follow up questions

Case studies from payroll practitioners providing practical real advice.

Gift pack full of goodies.

Networking event on the Thursday night (we are planning something extra special for this year)

Quality venue and of course food!

Being able to interact directly with some of the top payroll suppliers in NZ at the Payroll Expo.

Quality MC and a special motivational speaker.

The ability to interact with government agencies directly for support and advice (subject to availability).

To interact, learn and network with your peers.

FREE airport shuttles for all the out of towners.

Help build payroll as a profession.

And as usual you get a top notch conference at one of the most cost effective prices (discounts will also be available for more than one attendee).
ALSO FOR ALL DELEGATES TO HAVE FUN! & NETWORK WITH THEIR PEERS
Click here to see the DRAFT conference programme

WHAT CONFERENCE WORKSHOPS ARE RUNNING THIS YEAR?
Over the course of the two days of the conference attendees will be able to select 9 of 12 workshops. This means you select the workshops important to you.
We are lucky to have access to some of the top SME's in the payroll industry to pass on their skills knowledge to attendees.
Workshops available at this year's conference:
| | | | |
| --- | --- | --- | --- |
| Accuracy on employee data – from T&A to Payroll | How to Achieve NZPPA Certification or Accreditation | IRD Workshop (1) | New Employee Setup Req's |
| IRD Workshop (2) | Holidays Act Annual Leave Calculations | Measuring your payroll operations against best practice | NZPPA PayTech – Top 5 Payroll Questions |
| Excel Skills for Payroll | Update on Parental Leave changes | Holidays Act Calculations BAPS Leave | Termination Process Req's |
MC FOR THIS YEAR CONFERENCE
NZPPA always uses the services of the top professional MC's at each year's conference to ensure we keep things moving and you get the extra WOW factor over the two days of the conference.
Kate Rodger Conference MC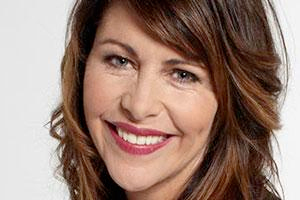 Although born to Kiwi parents, Kate Rodger was born in Suva, Fiji and lived there until she was four, before moving home to New Zealand. Kate went to Baradene College before heading down south to study radio at the Christchurch Polytechnic Broadcasting School.
Her first job was with Radio i in Auckland as a producer and announcer. From there she moved to Radio Taranaki as the breakfast news presenter, before coming back to Auckland to host her own show on Classic Hits.
She then spent four years with IRN News, as a reporter and breakfast news presenter.
Kate then flew the Kiwi coop, spending 8 years living in London and New York, where she held down a number of interesting roles, including working in a global communications role for a large investment bank (Credit Suisse First Boston).
She returned home in 2003, joining 3News as a reporter, presenter and producer, before moving into her dream job – Newshub entertainment Reporter and Film3 reviewer.
In mid-2010 she launched her own half hour local film show Reel Late with Kate, which ran for 35 episodes over ten months on the TV3 network to excellent ratings and gaining an avid and loyal following from Kiwi film lovers.
Through her growing TV3 profile, Kate has been asked to present awards at the WIFT and Music Awards, and has MC'd the MPIC annual awards dinner, the Howick Showcase Awards, and hosted her own inaugural film awards – The Visa Entertainment Screen Awards. She has a yearly lecture at Waikato University to the media studies students, and has acted as a judge and ambassador for many film competitions and festivals, including the 48Hour Film Festival, Show Me Shorts, and the Documentary Edge Festival. She also supports grassroots student filmmakers, judging films for media studies students at Baradene College, and mentoring students interested in careers in journalism and film.
Kate's interests out of work are unsurprising. A self-confessed movie junkie, much time is spent in a dark cinema or plonked in front of the dvd player. To prove she actually has a life, Kate confirms she's not allergic to the outdoors, in love with a good west coast walk, swim or horse ride. She's also partial to the odd summer scuba dive and has been known to ski averagely in winter, always followed by a glass or two of yummy pinot in front of the fire (usually nursing bruises). She alleges she can play tennis although preferably with a G&T in hand, and will happily spend all day and every day either on or near the ocean. She also enjoys watching other people fish while she reads a good book waiting for the catch to be served off the barbeque.
A self-confessed bogan, Kate loves to drive, especially long-haul. Her ten year romance with her MGF British Racing Green sports-car just ended along with its engine, but she immediately fell in love again – this time with a brand new BMW Mini Ray. Her summer of motoring heaven is assured.
She is a firm supporter of the Breast Cancer Foundation, and any other charities that benefit breast cancer.
MOTIVATIONAL SPEAKER
Every year NZPPA provides a special guest motivational speaker to provide a special insight into everyday issues so attendees can hopefully take something away that they can personally use.
Lisa Tamati … ultra marathon runner with a powerful story.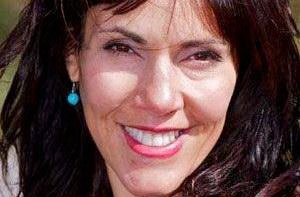 Ultra marathon runner Lisa Tamati is a speaker with a powerful story and life changing messages to share.
Lisa is perhaps best known for being the first kiwi woman to finish the infamous Badwater Ultramarathon which is through hottest desert on earth, running 217km non-stop through Death Valley. Or you may have heard of her when she ran the length of New Zealand (2250km) for charity.
Even before Badwater, and certainly since, Lisa's adventures have taken her far and wide. She has canoed down the Canadian Yukon, cycle toured through over 25 countries and illegally crossed the Libyan desert. She walked 250km in 7 days, carrying her entire water and food supply on her back.
Whether you want to look at the issues of goal setting, overcoming adversity, never giving up, facing your fears, project management, team building, or discipline – Lisa can speak from experience!
Lisa spent a number of years cycling and tramping her way around Europe, Africa, the USA and Canada. Her passion was to explore her personal limits and what she could achieve.
After a terrible cycling accident in her early twenties she was left with two broken vertebrae and two compressed discs, she also suffered from severe asthma and was advised that she would never be able to run. Lisa was determined to never let this make a difference in the life she chose to lead and has gone on to run the equivalent of over 2 and a half times around the circumference of the Earth.
She has competed in the most difficult and brutal races on earth including the Sahara and Death Valley in the USA – the unofficial world champs of ultra running and the hottest desert on Earth!
Lisa is one of only seven people to have conquered the Himalayan High race which navigates over the two highest passes in the world. And it doesn't stop there – Lisa is off to Nepal and the Antarctic soon to break some more world records.
She has a radio show called Pushing the Limits – an interview series with people at the top of their many chosen fields – academics, medical professionals, researchers, sports people, business people and more. The show is about getting deep into the psyche of what makes successful people tick and finding out what we can learn from them. Lisa is also doing regular shows with Jim Mora on The Panel (Radio NZ).
In addition to this Lisa is a successful and talented businesswoman with her own jewellery line and retail stores.
Lisa uses her inspirational story to prove that you can achieve anything you put your mind to!
HAWNY HORROR GAME Show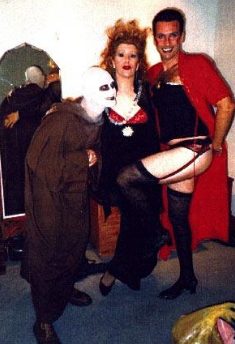 This show has a "Rocky Horror show" flavor. Indeed the Time Warp is played and participants are encouraged to get up and take a jump to the left and a step to the right.
Frankenfertile blows in from Transsexual Transylvania, to run a cheesy game show where the audience is split into teams and involved in a number of fun but not strenuous games. Not all members are required to join in some can just sit back and laugh themselves silly.
The audience will be involved in a variety of pleasures; from whip cracking to sexy banana eating. Points and prizes are given along the way. Again, a rollicking good time with audience participation and interaction.
Great for fans of the Rocky horror show, It's time to do the time warp again!
CONFERENCE SPEAKERS
NZPPA has always be able to get the top speakers and SME's for the main conference programme and workshops run over the two days of the conference.
KEYNOTE SPEAKER:
Hon Michael Woodhouse
Minister if Immigration, Revenue and Workplace Relations and Safety

Michael was educated at St Pauls High School (now Kavanagh College) in Dunedin and graduated from the University of Otago with a Bachelor of Commerce degree. He is a Chartered Accountant and also has a Master of Health Administration from the University of New South Wales.
Michael is a former President of the NZ Private Surgical Hospitals Association and has also been the Vice President of the NZ Private Hospitals Association, a larger organisation which included the private aged care sector. He is also a Fellow of the New Zealand Institute of Management.
Michael has been a Rotarian since 2001 and is active in community and voluntary work in the Otago region. He is an avid rugby fan, having played age group representative rugby for Otago and South Island teams and a premier grade referee, as well as a "fair weather" runner.

Mark Lawlor, Partner, Duncan Cotterill

Mark specialises in employment law and health and safety. I have particular expertise providing strategic advice to employers, senior executives and human resource managers on complex and sensitive matters. I have extensive experience as an advocate in personal grievance claims, conducting private negotiations on behalf of clients, and appearing before the Employment Relations Authority and Employment Court.
I have advised some of New Zealand's leading organisations and iconic brands on all aspects of their employment needs. I have a strong base of knowledge across a number of industry sectors, including IT, manufacturing, FMCG, insurance, logistics and education.
Many of my clients do business in New Zealand and Australia. I have relationships with a number of Australian law firms and work closely with them to ensure that mutual clients receive strong advice across their trans-Tasman operations.

Natalia Mamea – Customer Help Desk Manager – Affinity Employer Services

Natalia is an experienced and seasoned Payroll and HRIS professional, with a career in the Payroll and Finance industry spanning the past 15+ years. Natalia is a dedicated and passionate payroll advocate, ensuring that both systems and operations meet with legislative compliance and best practice standards, whilst recognising and applying the necessary strategic obligations and awareness for business growth and success.
Natalia currently works for Affinity Employer Services as Customer Help Desk Manager. She plays a key role in developing an innate understanding of Affinity client's payroll system and process requirements. Natalia leads a strong customer engaged team that recognises and implements changes to improve and enhance the user experience, both from a support and product perspective.
Natalia has previously worked as Payroll Manager for Carter Holt Harvey and Fletcher Building, with many of her earlier years at APN News and Media within the wider Finance Shared Services area. Natalia prides herself on leading and managing highly effective, engaged and driven payroll service teams, through system, process and structure changes, identifying and mentoring talent in this highly sought after and extremely specialised payroll space.

Roy Mellon
Chief Executive Officer


Founder and CEO of the Proactiv Group, Roy Mellon draws from years of cross industry experience in specialised payroll, Human Resources and business systems. It's his in-depth knowledge of the processes and intricacies of payroll, and his understanding of the continual frustrations payroll personnel that has lead the way for Proactiv Payroll and its team members.

Tyson Stolarski
Chief Technology Officer


Tyson has brought a wealth of project management and technical experience to Proactiv Payroll and its HRIS software; Definitiv. As both Senior Software Engineer and Technical Director he has led the development of specialised application software on a number of projects. In more recent years, Tyson's technical capabilities and commercial awareness has led him to designing and developing online and mobile applications to meet the needs of new and emerging markets.

Chris Till

Chief Executive Human Resources Institute of New Zealand (HRINZ)

"Chris has been the Chief Executive of the Human Resources Institute of New Zealand since February 2014, with previous roles as General Manager of the HR and Public Affairs functions at Christchurch City Council (throughout the earthquake period and beyond), New Zealand Post, DHL, Johnson & Johnson, Lloyds TSB and BAE Systems.
During his three decades in people and organisational leadership Chris has been the executive leader of the people and other functions across a wide variety of sectors including Local Government, Financial Services, IT, Telecommunications, Government Defence, Medical Devices and Logistics.

His experience encompasses private, public, local government, state owned enterprises and not for profit.

His career has seen him working in the UK, the Middle East, the US, Europe and, since 2005, New Zealand.
Chris is passionate about people."

Jessie Lapthorne, Partner, Duncan Cotterill

I specialise in employment law, industrial relations and health and safety. I advise clients both locally and internationally (Australia, the US and the UK) on all aspects of employment law, including: personal grievances, employment related insurance litigation and dispute resolution; restructuring and redundancies; health and safety; disciplinary procedures; performance management; medical incapacity; collective agreements/industrial relations; employment aspects of commercial transactions; and executive exit packages.
I have first-hand in-house corporate experience, having been seconded for over a year to Carillion plc, a multi-national construction and support services company with over 40,000 employees world-wide. This experience has given me an understanding of the inner workings of a large corporate, and helps me to bring a strategic and commercial focus to my advice.
I am qualified to practice in both New Zealand and the UK, and continue to maintain a UK practice, including successfully bringing an Employment Tribunal claim for automatically unfair dismissal and wrongful dismissal; and acting for a partner exiting a large London law firm.

Martin Etherington
Compliance analyst (NZ & AU Payroll) for Xero
I started doing the wages manually using a wages book & printed tax tables for my fathers apple orchard in the late 70's.
While at university I wrote my first payroll program so I didn't have to the wages manually anymore.
Between then and now, I rewrote the payroll several times, and built up a small payroll business.
Through a series of mergers and acquisitions the payroll eventually became the MYOB Payroll.
Since 2014 I've been working for Xero, responsible for the development of their NZ Payroll.
On the side I run a small payroll bureau.
I'm currently on the MBIE's Payroll Systems Functionality Working Group looking at how to achieve consistency of interpretation and application of the Holidays Act in payroll software.

Kevin Murphy
Managing Director – Datacom Payroll
(Director – Datacom Employer Services Ltd; Director – SmartPayroll New Zealand Ltd; Director – SmartPayroll Australia Pty Ltd; Director – Datacom Business Services Pty Ltd)

I have been with Datacom for more than three decades and responsible for Datacom's payroll businesses for the last five years. I have overall responsibility for our payroll software and services across Australia and New Zealand.

Datacom Payroll also provides outsourced payroll services and payroll consulting. Saving Australian & New Zealand businesses time and keeping them safe through the provision of cloud based applications for Payroll and HRIS.

David Jenkins, NZPPA CEO
David has been involved in payroll for well over 20 years and helped form NZPPA back in 2007.
He loves payroll people and is committed to gaining recognition for the important work payroll professionals do and in getting payroll seen as a profession in New Zealand.

David is the author of the NZPPA Payroll Practice Guide and designs all NZPPA training and resource material along with conducting NZPPA payroll audits and the PayTech AdviceLine
THIS YEAR'S CONFERENCE SPONSORS AND EXHIBITORS
Without the support of our sponsors and exhibitors we could not provide our conference with all the trimmings and at the cost to our members. We are lucky to have the support of some of the top payroll and service providers and we encourage you to visit their stands at the conference and by clicking on their logo shown below their company websites to find out more about their product and services.
Sponsors at this year's conference
Platinum Sponsor

When it comes to payroll and HRIS, you need a system that meets your needs, but which you can get up and running without significant investment in consultancy, customisation, hardware and software. At the same time you want a system that can easily be integrated with other related systems in place at your organisation.
Datacom payroll has developed a range of products to easily control your payroll. Whether you're a small, medium or large business; we have a pay system just right for your organisation.
NetPay® – Simplified payroll for small businesses.
EasiPay® – Outsourced payroll for businesses of all sizes.
DataPay® – Sophisticated payroll and HRIS software.
Our pay systems are cloud based, so you don't need to invest in hardware and software. You only pay for what you use, with simple charging that includes all maintenance, support and upgrades without hidden cost. Implementation is also straight forward and the system is easy to customise to suit individual needs. You will always be using the latest version of our software and will never need to plan an upgrade again.
Datacom processes the payroll for over 250,000 Australasians and we are our own biggest customer. We have therefore been able to design DataPay® to be the most efficient payroll software available.
Datacom has been offering payroll and HRIS systems and services for nearly fifty years and has offices in all major cities through Australia and New Zealand. Let us provide you with a payroll and HRIS system that you will never grow of and that will leave you with more time for business.
Visit www.datacompayroll.co.nz
Gold Sponsor
We are proud to announce that another long standing supporter of the NZPPA conference MYOB PayGlobal is the Gold Sponsor for our 8th Annual Conference.

EXHIBITORS AT THIS YEARS CONFERENCE
| | |
| --- | --- |
| | |
| | |
| | |
| | |
| | |
Click on the supplier logo to find out more on their products and services
CONFERENCE START AND FINISH TIMES
The conference will run from 9 am to 4.30 pm on 3rd Nov followed by a networking function (5pm to 8pm). The timing for the 4th Nov will from 7.15am to 8.35am (Breakfast event) and the conference programme from 9 am to 3 pm (so attendees from out of town can get flights home).
Free Shuttles from Airport
For out of town delegates NZPPA will provide FREE Shuttles from the airport to the venue on the first day of the conference and on return on the Friday afternoon when the conference ends.
THIS YEARS CONFERENCE LOCATION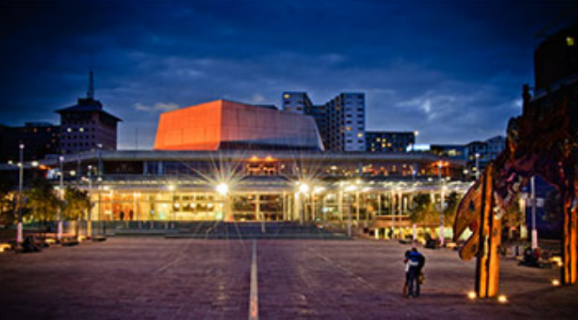 The conference will be held at the Aotea Centre one of the premier conference venues located in central Auckland.
A flexible multi-purpose convention centre
Opened in 1990, Aotea Centre was designed around specially commissioned works by some of New Zealand's most famous contemporary artists. This emphasis on design, together with large expanses of space bathed in natural day light, make it the ideal location for both business and pleasure.
The building boasts the latest cutting edge technology throughout. All spaces have both wired and wireless connections and rooms can be easily data-linked making the venue ideal for large conventions requiring multiple rooms.
Aotea Centre – Lower NZI
An impressive skylight provides ample natural light to this area to the Aotea Centre of over 900-square-metres, while the state-of-the-art retractable walls allow the option of partitioning three separate spaces or opening it up to create a larger area.
Venue location:
Aotea Centre
50 Mayoral Drive
Auckland
(09) 309 2677
Other NZPPA Events happening at this year's conference
We will be running two other NZPPA events during the conference:
NZPPA Networking Event 5pm to 7.30pm (3rd Nov)
Every conference we run a networking event on the evening of the first day so you can relax and network with your payroll colleagues. NZPPA is famous for providing entertainment of various forms at the networking event so be ready to have some fun!
NZPPA Breakfast Event 7.15am to 8.30am (4th Nov)
Every conference we have a special focus session on morning before the main conference programme begins. This is so you can enjoy a hearty breakfast while hearing a range of speakers on a special payroll topic or related area.
CALL FOR CONFERENCE PAPERS
The New Zealand Payroll Practitioners' Association (NZPPA) invites companies, organisations and individuals who are interested in presenting at the 2016 Annual Conference to submit their proposal by the 18 August 2016.
Proposals or questions should be sent by e-mail to NZPPA's Chief Executive Officer, David Jenkins, at [email protected] .
Possible topics of interest:
Legislation and Compliance

Managing and leading Payroll

Compliance HR and Payroll

Technology

Government

Benefits and Compensation

Employee Relations Management

Global Payroll Issues and Trends

Personal and Professional Development

Payroll Best Practices

Case Studies linked to the conference theme
CONFERENCE SPONSORSHIP & EXHIBITORS OPPORTUNITIES 2016
As with the previous seven conferences, NZPPA is seeking organisations that want to support the development of payroll professionals in New Zealand. There are a range of sponsorship and exhibitor packages and activities that sponsors can select to support the annual conference.
If you do not know about the New Zealand Payroll Practitioners Association already, we were set up in 2007 for the purpose of developing and supporting payroll professionals. We now have 850+ members and are constantly growing, with members in New Zealand, Australia and other countries.
The annual conference is seen as an essential activity because it is an opportunity to have payroll professionals celebrating the essential work they do, networking and learning from each other while building payroll as a profession.
If you want to receive a sponsor or vendor pack, please contact: [email protected] .
CONFERENCE FEES (all rates are GST exclusive)
We have kept the conference price the same as last year!!
NZPPA always tries to provide exceptional value for money at the annual conference and if you want to more than on attendee we can offer additional discounts, please contact: [email protected]
All attendees paying for the two-day conference fee will receive:
Gift Pack

Access to all conference additional events (networking event 3rd Nov and breakfast event 4th Nov)

All of out of town attendees can use the FREE airport shuttles available for pick up on the 3rd Nov and drop off on the 4th Nov
Conference rates (All Conference rates are GST exclusive):
| | |
| --- | --- |
| Rates | Description |
| $675.00 | Member rate for the two-day conference. |
| $975.00 | Non-member rate for the two-day conference. |
One-day conference rates:
Like last year's conference if you just want to attend one day of the annual conference (you pick which day):
| | |
| --- | --- |
| Rates | Description |
| $350.00 | Member rate for one-day. |
| $650.00 | Non-member rate one-day. |
* NZPPA training vouchers cannot be used for the NZPPA conference.
Registration will open on the 18th August 2016