National Payroll Week (NPW) is in its fifth year and gets bigger every year.
Download National Payroll Week Poster
What is the NZPPA National Payroll Week?
National payroll week is for the purpose of raising awareness of the important role payroll plays in the everyday lives of the NZ workforce, business and the wider community.
Payroll is one of the most highly regulated operations of any business.
Compliance with a complex legislation, terms and conditions of employment and business policy is critical in payrolls success.
Payroll is an extremely important component of every worker's life. Yet the processing of this crucial transaction is something many employers and workers take for granted.
Despite these challenges, payroll professionals calculate each pay accurately and on time, every time. For this, we salute all payroll professionals during National Payroll Week 2013.
National Payroll Week will become an annual event for NZPPA because it links with one of the fundamentals aims of NZPPA the "Recognition of payroll professionals".
This Year's Theme is: Become a fan of your local "Payroll Superstar"
Your Payroll Professional not only makes sure you get paid every pay date but they also collect, contribute and deposit more than 70% of our country's operating budget, money that pays for schools, hospitals, roads and the Kiwi way of life.
They are also a Superstar by doing the following:
Managing one of the largest costs a business has (being labour costs).
Ensuring all legislative requirements are being met and keeping up with the changes.
Developing processes and practices to pay employees on time and correctly.
Providing a wealth of employee information for the business to use in effectively managing its employees.
Being your onsite SME on all payroll matters for advice and support of the business and its employees.
Sponsors of NZPPA's National Payroll Week
Sponsors & Supporters of the NPW Event
We are proud to have the following sponsors and supporters for NPW.
Gold Sponsor:

Click on the above logo to find out more
Other sponsors: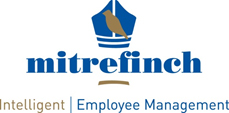 NPW Supporters:

What we are doing to promote NPW this year
There are 3 activities that will take place for NPW in 2013, they are:
A3 poster will be sent out to all NZPPA members to display in your workplace.
NPW contest for the best group photo (with NPW poster included), group to get $500 to go towards a payroll lunch or dinner.
– The results of the NPW contest will be included in Pay And You (PAY) NZPPA's publication, Dec 2013 issue.
There will also be three breakfast events being held at the following locations:
27 Nov, Wellington: Bay Plaza Hotel, 40-44 Oriental Parade, Wellington (7.15am – 8.15am)
28 Nov, Christchurch: Airport Gateway Motor Lodge, 45 Roydvale Avenue, Christchurch (7.15am – 8.15am)
29 Nov, Auckland: Best Western Ellerslie International Motor Inn, 2 Wilkinson Rd, Ellerslie, Auckland (7.15am – 8.15am)
Attending NPW breakfast events
NZPPA members can attend the breakfast events for FREE non-members can attend for a one off fee of $10 per person.
Please email [email protected] of you wish to attend.
So show you are a Big Fan by giving your payroll professional a BIG THANK YOU during NPW for the important work they do in ensuring you get paid!