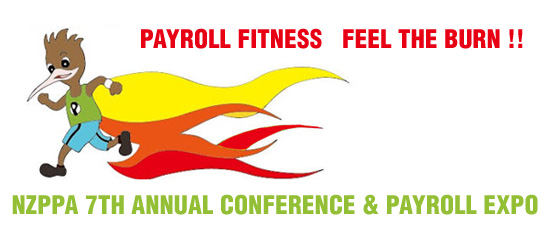 The New Zealand Payroll Practitioners' Association 7th Annual Conference and Payroll Expo will be held on Thursday 6th and Friday 7th November 2014.
The NZPPA annual conference is the largest two day payroll event in New Zealand and every year it gets bigger and better. We are expecting 130+ attendees this year.
CONFERENCE THEME
The theme of our seventh conference is: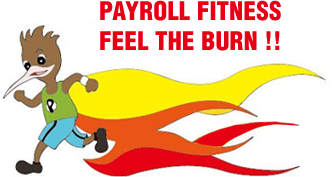 Payroll Fitness will cover three areas:
1. Application:
Getting the right fit of payroll to work environment
Business requirements for your payroll system
Managing the relationship with your payroll vendor
What's the next big thing in payroll?
What to do when problems occur?
When do you need to move to another system?
2. Process:
What should be documented?
Who should be involved?
How often updated?
Moving to a paperless payroll
3. Law and term and conditions:
Outcome of the election (what will it mean for payroll?)
Holidays Act what do we want? (Workshop)
Where too with KiwiSaver?
Wages Protection Act 1983 do's and don'ts
Long service leave & buying more annual leave (is this still relevant?)
What clauses in an employment agreement is needed to help payroll?
What is changing on the 1st April 2015?
4. Special Sessions:
A special session on doing a "Payroll Fitness Check" will be conducted.
Motivational speaker to get delegates up on their feet.
At least 5 Q&A sessions on a range of Payroll Topics:
– Holidays Act 2003
– Parental Leave
– Superannuation & KiwiSaver
– Extra Pays and Allowances
– ESCT – irFiling
(Delegates will be asked to submit their questions prior to the conference).
ALSO FOR ALL DELEGATES TO HAVE FUN! & NETWORK WITH THEIR PEERS
MC FOR THIS YEARS CONFERENCE
MC FOR THIS YEARS CONFERENCE: ANDREW DICKENS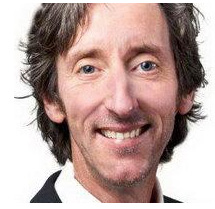 Andrew Dickens is a legend in Auckland radio after a 13 year stint as the breakfast host of Classic Hits. For seven of those years, his show was the number one music breakfast show and was three times nominated as best breakfast show at the New Zealand Radio Awards. Thousands of Aucklanders welcomed him into their homes every morning.
A new chapter has begun for Andrew as the host of "Dickens Around", a new show on Newstalk ZB replacing Kerre Woodham's "Kerre's Café" after a ten year run.
In his 25 years of broadcasting Andrew is a veteran of hosting events. He has MCed large rock events including the Anniversary Day concerts on the waterfront with the Exponents and New Zealand's largest fireworks display. He has been a regular MC at NZ On Air events and a range of corporate events – including the 2012 New Zealander of the Year Gala Awards . While overseas he MC'ed a fundraising concert for Kuwait in front of 30,000 people in Southall. He has MCed Bayfield Music in the Field four times introducing acts such as Dave Dobbyn, Jordan Luck, Goldenhorse, Savage, J Williams and The Checks.
Andrew has an in depth knowledge of what makes an event work well and brings a calm and relaxed feeling to proceedings. He adds humour and brings the right amount of gravity when it is required – a true professional!
SPECIAL GUEST SPEAKER (7TH NOVEMBER): ED TIMINGS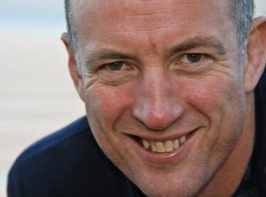 In this day and age, when health and well-being are in danger of becoming merely an industry, it is rare to meet a mentor who actually embodies their philosophy on life, Dr Edward Timings is that rare individual.
Dynamic presenter, chiropractor, disc jockey, Ironman, University tutor and international speaker, Edward is able to inform and inspire with his unique blend of life experience backed up with 18 years in the medical field.
After various personal tragedies and time in diabetic research Edward decided to accumulate his knowledge in a package that would not only educate but that could also inspire and make a difference in people's lives.
What began with local business soon became an international brand of health. The company Juggler Healthcare was developed as an organisation that helps people achieve balance in their busy lives and realise their potential. Juggler works with organisations to design health and well-being programmes that meet their business objectives and reflect their culture. This enables organisations to take control of their workplace issues by encouraging their people to take responsibility for their personal health and well-being.Life is also about juggling. Work, family, relationships, money and hopefully interests. We all need the tools necessary to keep life in balance – so we, like the Juggler, can maintain that happy smile.
Known as 'The Motivation Guru', Ed is able to give tips and suggestions that are easy to implement into day to day life.
Renowned for clinical reasoning and 18 years experience in chiropractic, Dr Edward Timings works with clients to develop an appreciation of the wider issues of health. A dynamic presenter, Ed creates an atmosphere of learning and understanding the balance needed to achieve full and healthy lives.
This Year's Conference Sponsors and Vendors
Without the support of our sponsors and vendors we could not provide our conference with all the trimmings and at the cost to our members. We are lucky to have the support of some of the top payroll and service providers and we encourage you to visit their websites to find out more about their product and services.
Gold Sponsor
We are proud to announce that a long standing supporter of the NZPPA conference Datacom is the Gold Sponsor for our 7th Annual Conference.

Sponsor – Networking Event (6th November)

On the evening of the 6th November after the first day of the conference Time Synergy is sponsoring a 3 hour networking event that will be held next door to the conference venue at the Maritime Museum.
Sponsor – Attache's Breakfast (7th November)

On the morning of the 7th November before the second day of the conference Attache' is sponsoring a breakfast event at the conference venue. Have a great breakfast while listening to a range of speakers.
Conference Expo Vendors
On both days of the conference we will have a Payroll Expo running on the ground floor of the Floating Pavilion. Please visit the vendors and ask about their product and services.
2014 CONFERENCE PROGRAMME
The aim of the conference is not to be a talkfest we aim to have this year's conference as interactive as possible over the two days.
The 2014 conference programme will include:
1. A range of technical experts in their fields (all speakers will have time to answer questions).
2. Short sharp payroll topics run in the main conference programme
3. Interactive Q&A where you can submit initial questions prior to the conference and ask follow up questions
4. Case studies from payroll practitioners providing practical real advice.
*Please note that this web page will be updated on a regular basis as details are finalised.
DRAFT Conference Programme can be download here
The conference will run from 9 am to 4 pm on 6 Nov followed by a networking function (5pm to 7pm). The timing for the 7th Nov will from 7.15am to 8.35am (Breakfast event) and the conference programme from 9 am to 3 pm (so attendees from out of town can get flights home).
Free Shuttles from Airport
For out of town delegates NZPPA will provide FREE Shuttles from the airport to the venue on the first day of the conference and on return on the Friday afternoon when the conference ends.
Conference pack
As with all NZPPA events all delegates will receive a range of promotional gifts. Watch this space!!
CONFERENCE SPEAKERS
NZPPA is lucky to always be able to call of some of the leading speakers, SME's that work in payroll or in payroll related areas.
This year's speakers are: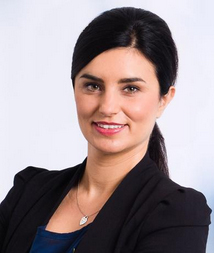 REBECCA RENDLE, SENIOR ASSOCIATE, SIMPSON GRIERSON
Rebecca is a senior associate in Simpson Grierson's employment law group. She is experienced in all aspects of employment law including advising on personal grievance claims and restructuring, disciplinary, and performance management processes. Rebecca advises clients on compliance and interpretation issues with the Holidays Act, and has assisted clients in resolving claims for holiday pay arrears and investigations by Labour Inspectors into Holidays Act compliance.
Rebecca regularly attends mediations and has appeared in the Employment Relations Authority and Employment Court. She provides commercial and pragmatic advice on employment law issues to clients in a range of sectors, including health, banking and finance, engineering and manufacturing, retail, and forestry.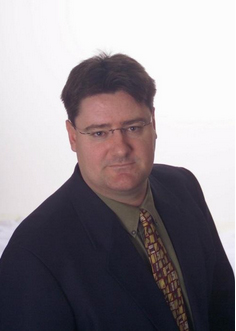 DAVID JENKINS, CEO NZPPA
David Jenkins has twenty five years (+) of experience in payroll and related industries at a senior level, in New Zealand, Australia and internationally.
David lives and breathes payroll and his passion comes through when talking about the important work payroll professionals do.
His career has seen him work for some of the largest organisations in both New Zealand and Australia in a wide range of industries. David created and formed the New Zealand Payroll Practitioners Association (NZPPA) in 2007 and acts as the CEO.
CONFERENCE LOCATION
The conference will be held at the Floating Pavilion located at the Viaduct Harbour, Auckland waterfront, Auckland.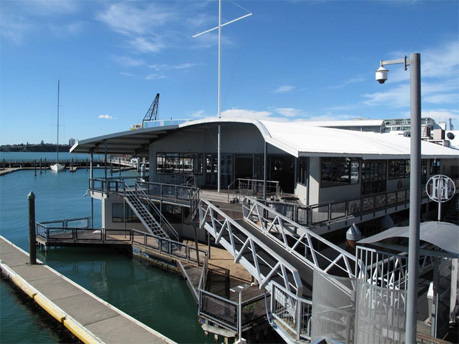 The NZPPA Conference – with a difference!
Nestled in Auckland's prestigious and world famous Viaduct Harbour, The Floating Pavilion boasts wrap around covered decks and unparalleled views over the city skyline.
Their goal is to make the event with us shine, with meticulous planning, fabulous cuisine, and caring attentive staff to complete a memorable experience.
The Floating Pavilion is centrally located in Auckland CBD, in the heart of the Viaduct Harbour entertainment precinct, with ample parking right outside.
The venue has over 550 square metres of event space located over 2 levels. During the conference, there will be signage displayed so the public can visit the expo area on the ground floor.
Hotels within walking distance of the venue:
Mecure Auckland
8 Customs Street East
1010 AUCKLAND – NEW ZEALAND
Tel : (+64)9/3778920 – Fax : (+64)9/3073739
Mail : [email protected]
Website: http://www.mercure.com/gb/hotel-1721-mercure-auckland/index.shtml
Copthorne Hotel Auckland HarbourCity
196-200 Quay Street
P.O. Box 459
Auckland, 1010
New Zealand
T. +64 9 377 0349
F. +64 9 307 8159
Email: [email protected]
Website: http://www.millenniumhotels.co.nz/copthorneharbourcity/hotel-location.html
Hilton Auckland
Princes Wharf 147 Quay Street,
Auckland, 1010, New Zealand
TEL: +64-9-978-2000
FAX: 64-9-978-2001
Email: [email protected]
Website: http://www3.hilton.com/en/hotels/new-zealand/hilton-auckland-AKLHIHI/index.html
Other NZPPA Events happening at conference
We will be running two other NZPPA events during the conference:
National Payroll Week (NPW) (3-7 Nov)
This is our annual celebration to raise awareness of the important work that payroll professionals do in every workplace.
NZPPA Awards (presented at the annual conference)
The annual NZPPA awards: Payroll Practitioner, Payroll Team and Payroll Provider of the Year will be presented on the second day of the conference.
CALL FOR CONFERENCE PAPERS
The New Zealand Payroll Practitioners' Association (NZPPA) invites companies, organisations and individuals who are interested in presenting at the 2013 Annual Conference to submit their proposal by the middle of September 2014.
Proposals or questions should be sent by e-mail to NZPPA's Chief Executive, David Jenkins, at [email protected] .
Possible topics of interest:
Legislation and Compliance
Managing Payroll
Compliance HR and Payroll
Technology
Government
Benefits and Compensation
Employee Relations Management
Global Payroll Issues and Trends
Personal and Professional Development
Payroll Best Practices
Case Studies linked to the conference theme
CONFERENCE SPONSORSHIP & VENDORS OPPORTUNITIES 2013
As with the previous six conferences NZPPA is seeking organisations that want to support the development of payroll professionals in New Zealand. There are a range of sponsorship and vendors packages and activities that sponsors can select to support the annual conference.
If you do not know about the New Zealand Payroll Practitioners Association already we were set up in 2007 for the purpose of developing and supporting payroll professionals. We have 700+ members and are constantly growing, with members in New Zealand, Australia and other countries.
The annual conference is seen as an essential activity because it is an opportunity to have payroll professionals celebrating the essential work they do, networking and learning from each other while building payroll as a profession.
If you want to receive a sponsor or vendor pack, please contact: [email protected] .
CONFERENCE FEES (all rates are GST exclusive)
NZPPA always tries to provide value for money at the annual conference and we have only increased the conference price by an additional $50 this year making this conference very affordable!
Conference rates:
| | |
| --- | --- |
| Rates | Description |
| $625.00 | Member rate for the two-day conference. |
| $950.00 | Non-member rate for the two-day conference. |
One day conference rates:
Like last year's conference if you just want to attend one day of the annual conference (you pick which day):
| | |
| --- | --- |
| Rates | Description |
| $350.00 | Member rate for one-day. |
| $650.00 | Non-member rate one-day. |
* NZPPA training vouchers cannot be used for the NZPPA conference.