National Pay Week (NPW) is in its fourth year and gets bigger every year.
Download the NZPPA – NPW 2012 poster & Download the NZPPA – NPW Postcard
What is the NZPPA National Payroll Week?
National payroll week is for the purpose of raising awareness of the important role payroll plays in the everyday lives of the NZ workforce, business and the wider community.
Payroll is one of the most highly regulated operations of any business.
Compliance with a complex legislation, terms and conditions of employment and business policy is critical in payrolls success.
Payroll is an extremely important component of every worker's life. Yet the processing of this crucial transaction is something many employers and workers take for granted.
Despite these challenges, payroll professionals calculate each pay accurately and on time, every time. For this, we salute all payroll professionals during National Payroll Week 2012.
National Payroll Week will become an annual event for NZPPA because it links with one of the fundamentals aims of NZPPA the "recognition of payroll professionals".
This Year's Theme is: PAYROLL – ADDING VALUE TO BUSINESS
Your payroll professional adds value to your business through:
Managing one of the largest costs a business has (being labour costs).
Ensuring all legislative requirements are being met and keeping up with the changes.
Developing processes and practices to pay employees on time and correctly.
Providing a wealth of employee information for the business to use in effectively managing its employees.
Being your onsite SME on all payroll matters for advice and support of the business and its employees.
Sponsors for NPW 2012



Supporters for NPW 2012
We always appreciate the support we receive from a range of NPW supporters. Other NPW supporters will be announced shortly.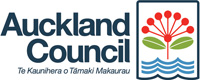 What we are doing to promote NPW this year
This year we have revamped NPW with the aim to get the message out to more people on the important work payroll professionals do.
There are 5 activities that will take place for NPW in 2012, they are:
A dedicated page on the NZPPA website, displaying sponsors and discussing the importance of the work payroll professionals do. This year's theme is Added Value to Business that payroll provides.
A3 poster with sponsor logos included (will be released last week of August and will available from the NZPPA website and posted to NZPPA members)
Each NZPPA member (and anyone else who requests) will also receive 5 postcards each to spread the message of NPW (will be released in the last week of August).
NPW will be highlighted in ePayroll along with sponsors and links to their contact details.
NPW contest for the best group photo (with NPW poster included), group to get $500 to go towards a payroll lunch or dinner. The results of the NPW contest will be included in NZPPA's Pay And You (PAY) publication, 1st issue launching in Oct 2012. Details to be included shortly.
Further details of the activities planned will be released in the coming ePayroll's
The Myths of Payroll
To raise awareness we need to dispel the myths associated with payroll, here are just a few.
The Myths of Payroll
| | |
| --- | --- |
| "The system does it all" | There are automated and manual processes in payroll. No system can run payroll from end to end because payroll covers aspects of finance, employment law and IT. This is why payroll professionals are multi skilled. |
| "Data entry is all that payroll people do" | Data entry can be a big task for payroll professionals if time and attendance is not being used. But understanding what has been entered and why is far more than mere data entry! |
| "Running a payroll is not rocket science" | All systems need to be set up and this is a complex task. You have to understand the system, legislation and the terms and conditions of employment when setting it up for all the different employee types the business has. |
| "Payroll people have little to do once payroll has been processed" | Payroll communicates on the businesses behalf to a range of government departments. Payroll answers numerous staff enquiries from employees and their managers, runs reports, conducts checks, processes paperwork and many other activities. There is no quiet time! |
| "Payroll can process a pay anytime" | Payroll is deadline driven, payments cannot be done anytime. There is also a cost to payroll every time a payment is made. This can be the cost of using an external payroll provider or the actual payroll professionals time away from doing other scheduled payroll activities. |
The Problems for Payroll (where the business can help)
"Payroll is the last to know when staff leave"

If managers don't tell payroll that an employee has left the business (terminated) there is no way they can know. There have been horror stories of staff been paid for months after leaving because no one told payroll.
Payroll must be kept in the loop so these mistakes that should not happen wont.

"Payroll decisions are made without knowing what payroll can and cannot do"

In any decision to pay an employee payroll should be firstly consulted to ensure that the system can actually do what is wanted and if the payment meets legislative requirements.

"Employee payroll documentation not provided or not completed fully"

Payroll has to ensure that documentation that is required by legislation and also to verify that payments have been made or approved (by the employer and employee).