Conference theme, programme and speakers will be provided shortly!
A payroll conference by payroll people for payroll professionals!

At this year's conference you will get the latest information from payroll SME's, Over 8 workshops (you select the topics you want to attend, Evening networking dinner and Morning breakfast event.
This year's conference theme
You can't gamble on Payroll!
Payroll is charged with managing one of the largest costs a business has and this means that payroll practitioners must constantly assess and reassess new and ongoing risks that could undermine their payroll primary's objective to ensure employees are paid correctly and on time.
Payroll practitioners can never afford to be complacent with their head in the sand, hoping always for the best or looking the other way and fighting fires without looking at what is actually causing them.
The theme of the NZPPA 11th Annual Payroll conference is "You can't gamble on Payroll!" and it will provide attendees with a range of actions that they can take back to your payroll environment with the aim to take control and move their payroll forward challenging the norm and not settling on the first option without exploring all to find the best option for payroll.
Just some of the topics covered at this year's conference (Subject to change):
ACC updates and what are the upcoming changes that will impact employers
Employment law update on recent cases related to payroll and what's on the horizon for payroll
Step through of IRD's Payday reporting (compulsory from 1 April 2019)
Government Review of the Holidays Act what's in it for payroll?
Keeping payroll secure and from theft
Managing days weeks and hours with the Holidays Act
Why is it important to become a NZPPA certified payroll professional?
Workshops on the second day of conference (attendee pick 6 of the 8 on offer):
Professional Development of Payroll Teams
Changing Work Patterns and Holidays Act Compliance
Excel Masterclass (2 levels offered
A case study 'Remediation for part time employees on variable hours'
IRD workshop on common payroll issues
What are the requirements – Parental Leave Employment Protection Act?
Payroll Design Thinking Workshop
Conference Programme 4-5 Oct 2018
Click here to download Conference Programme
Speakers on the 4 October 2018 main conference programme
Keynote Speaker: Hon. Stuart Nash, Minister of Revenue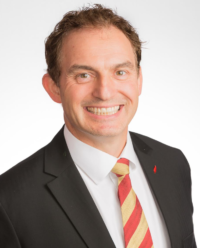 Hon. Stuart Nash was elected Labour MP for Napier in 2014. He was sworn in as Minister of Police, Revenue, Fisheries and for Small Business in October 2017 following the general election.
Mr. Nash first entered politics in 2008 as a list MP and has been the Labour spokesperson for Police, Energy, Revenue, Forestry, Economic Development and Land Information.
In his maiden speech Mr Nash described himself as first and foremost a public servant, employed by the people of New Zealand; and as a social democrat committed to sustainable economic development and growth.
Prior to entering politics Minister Nash worked in senior management in small and large organisations in both the private and public sectors. His wide-ranging career has included roles in IT, sales and marketing, business strategy, resource planning, strategic planning and general management.  
Mr. Nash completed a Bachelor of Arts (History) at Victoria University before moving to Canterbury University where he gained a Post Graduate Diploma in Forestry and a Masters in Forestry Science. He also holds a Post Graduate Diploma and Master's Degree in Business Management and a Master of Law.
He is the great grandson of the third Labour Prime Minister Sir Walter Nash, and grew up in Napier where his father was a local lawyer and his mother was a school dental nurse.
He attended Napier Boys High School where he was a prefect and captain of the debating team and where his sporting interests included rugby, cricket and representative tennis. He is married to Sarah and has four children. He is currently a member of the Parliamentary cross-party rugby team, and enjoys all sports but these days more from an armchair than a court, pitch or field.
Kevin D. Murphy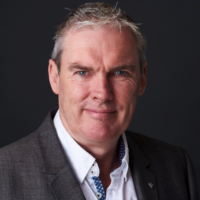 Kevin is the Director in charge of Datacom's payroll businesses. In this role he manages the development of a range of cloud-based payroll applications that are sold through a range of channels. This includes:
DataPay, Datacom's enterprise payroll product for New Zealand and Australia.
NetPay, Datacom's small business online payroll product.
Kevin also manages Datacom's New Zealand and Australian payroll bureaus and is also on the board of SmartPayroll, a subsidiary company selling small business payroll and HR solutions.
Kevin has been an employee of Datacom since 1986 and during this time has held a wide range of technical and management roles. Most recently he was the manager of Datacom's engineering business, and before that, Datacom's professional services business in Wellington. He has been in his current role, managing Datacom's payroll businesses since 2011.
His background primarily consists of working with clever people to develop clever solutions for clients' business problems. In all of his roles he has also focussed on developing the people that he has worked with; thereby further improving the capability of the company to help New Zealand businesses.
Contact: [email protected] +64 21 489-435
Mark Lawlor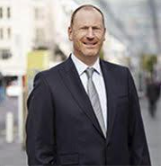 Partner
Duncan Cotterill
Bio: Mark specialises in employment law and health and safety. I have particular expertise providing strategic advice to employers, senior executives and human resource managers on complex and sensitive matters. I have extensive experience as an advocate in personal grievance claims, conducting private negotiations on behalf of clients, and appearing before the Employment Relations Authority and Employment Court.
I have advised some of New Zealand's leading organisations and iconic brands on all aspects of their employment needs. I have a strong base of knowledge across a number of industry sectors, including IT, manufacturing, FMCG, insurance, logistics and education.
Many of my clients do business in New Zealand and Australia. I have relationships with a number of Australian law firms and work closely with them to ensure that mutual clients receive strong advice across their trans-Tasman operations.
Chris Mar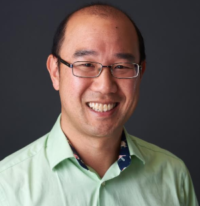 Manager – Product & Compliance, Datacom Employer Services
Chris has been with Datacom for nearly two decades and was the driving force behind the successful construction and implementation of Datacom's Enterprise Payroll product DataPay as well as being the lead behind the rejuvenation of our 15 year old Cloud Payroll system NetPay, specifically designed for the SME market.
Chris now works on our product strategy and, in particular, the legislative compliance of our payroll products and services. Chris has been involved with several government working groups related to tax calculations and employment law in Australia and New Zealand.
Angela Grylls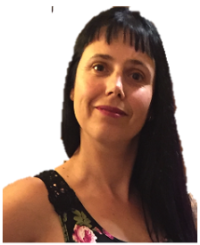 NZPPA Certification & Assessment Manager, Payroll Consultant (National Certificate in Adult Education & Training and a PhD in practical payroll experience)
Angela Grylls has a vast amount of payroll expertise behind her and spent nine years working for APN News & Media, a large Trans-Tasman media company, where she held the challenging role of Trans-Tasman Payroll Manager. She also spent a year working for a payroll bureau and completed a number of payroll implementations.
Angela specialises in payroll management, process and best practice reviews, payroll implementations and personnel learning and development.
She has carried out extensive payroll consulting work for companies and has worked in other payroll, accounting and health and safety roles.
Angela is currently the NZPPA Certification & Assessment Manager which involves being the primary online payroll SME tutor and NZPPA assessor for the assessment of NZQA unit standards for all NZPPA certificates, programmes and NZPPA payroll certification.
Angela also acts as editor of the NZPPA Payroll Practice Guide to ensure it is relevant and practical for payroll professionals. Alongside all of the above, Angela works on a range of new developments and NZPPA projects including acting as a payroll auditor.
Angela is passionate about payroll and wants everyone she encounters to be the best payroll practitioner they can be.
Wayne Kiely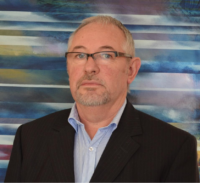 GM, PARAGON NZ
A Security Professional whose career has spanned 38 years starting with an 18 year Police career where Wayne was a Detective in the New Zealand Police, solving all types of crime. Following leaving the Police Wayne was with NZ Post for 10 years running the Security & Investigation Division. His years in NZ Post were challenging with the change from a postal service to a bank, anthrax scares and dealing with gangs targeting mail. Wayne also became an expert on mail security at International Airports and worked with the US Federal authorities all around the world. For the last ten years Wayne has been using his skills as a Private Investigator and Security/Risk Adviser and has taken instructions from many of New Zealand major companies and investigated and provided advice on a myriad of issues facing businesses and the wider community today.
Allan Johnson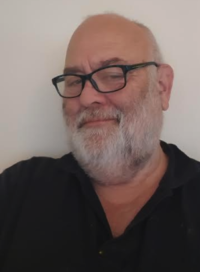 In the last 5 years Allan has become recognised as a specialist in analysing, identifying and rectifying issues for payrolls that have failed to meet the requirements of the Holidays Act 2003 and other failings associated with an MBIE, third party or internal audit.
This includes the design and delivery of complex remediation solutions that includes clients in the private and public sector including those with part time and variable hours that have been accepted by MBIE as viable solutions.
Methodologies include using the roll back facilities that exist in some payroll systems or the design and implementation of recalculation spreadsheets that are designed specifically to calculate remediation liabilities.
Allan is a great supporter of NZPPA and the work that David Jenkins has done to further the profession as well as the work he continues to do, giving credible criticism to MBIE on the Holidays Act 2003.
Brydon Tweedie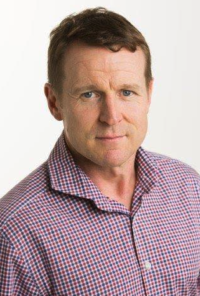 Brydon Tweedie joined Inland Revenue in August 1998. Brydon's early roles with the department were in Christchurch and Wellington contact centres. From there Brydon progressed to leadership roles both in complaints management and ministerial services. A stint as a relationship manager in KiwiSaver, lead to three and a half years as the advisor to the Deputy Commissioner of Service Delivery. Recent roles include a period of time in Business Transformation programme as well as 14 months as a private secretary in the Minister of Revenue's office.
Chris Reynolds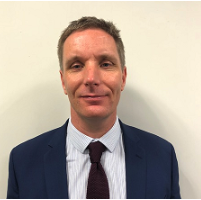 Centre Manager and Product Owner ACC
Chris Reynolds has been with ACC for over 11 years and has a background in service delivery in both the private and public sectors in the UK, India and New Zealand.
Chris is responsible for leading the client payment teams across ACC in Dunedin, Hamilton, Auckland and Timaru. These teams pay injured clients weekly compensation, lump sums and reimbursements.
Over the last 12 months Chris has been leading a project to replace ACC's legacy client payment system which is currently used to pay clients over $1billion per year in weekly compensation. Chris is passionate about building capability which will improve customers' experience; reduces compliance costs for employers, and improves the timeliness and certainty of payments.
Warick Heads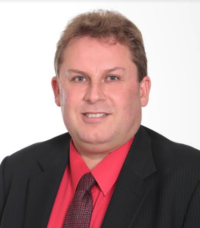 Warick Heads, BCom, is the National Director of Payroll Services at Crowe Horwath. He leads a team of 16 payroll administrators, who provide payroll outsourcing solutions including payroll audits and reviews, to employers the length and breadth of New Zealand.
Processing numerous payrolls in any one-month period, the Crowe Horwath payroll team has exposure to every facet of payroll-related issues that can occur when employing and paying staff.
Waricks' team has over 100 years of combined experience in the payroll industry, and is passionate about providing an exceptional payroll-outsourcing solution for employers throughout New Zealand.
Warick has presented at annual NZPPA conferences previously and at the inaugural NZPPA payroll leaders' summit.
Jon Saunders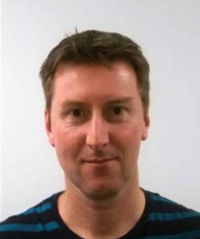 Jon Saunders is a Principal Advisor in the Employment Standards policy team at the Ministry of Business, Innovation and Employment. He is leading the Secretariat that is supporting the Holidays Act Taskforce that is currently reviewing the Holidays Act 2003. The Taskforce, which includes employer, employee and government representatives, was established in May 2018 by the Minister of Workplace Relations and Safety to review the Holidays Act and recommend changes. The Taskforce released an Issues Paper on 30 August 2018 and is asking for feedback from key stakeholders, including payroll practitioners, by 12 October 2018. The Issues Paper is available here.
Prior to joining MBIE in 2017 Jon worked for almost a decade at the Ministry of Social Development across a range of social policy areas including welfare reform, emergency and social housing, and support for workers and businesses following the Canterbury earthquakes.
Ian Whitney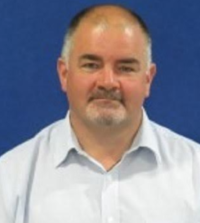 Ian Whitney joined Inland Revenue in November 2017. Ian was specifically engaged to Account Manage payroll software providers through the impacts of the changes being delivered by the BT programme. Ian has spent the previous nine years working on Payroll and HRIS projects and has experience from multiple perspectives having lead several global Payroll and HRIS implementations as a consultant and been a project manager for clients implementing Payroll / HRIS solutions.
Pin-Ying Liao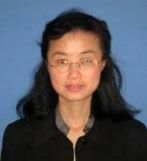 Pin-Ying Liao is an Intelligence & Insight Specialist at Inland Revenue. She has more than 11 years of experience in delivering payroll system reviews including systems used by government departments, universities, large enterprises and Payroll Intermediaries. In recent years she has developed tools for analysing payroll data extracted from Inland Revenue and customers' systems.
Kay Workman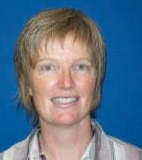 Kay Workman is an Intelligence & Insight Specialist at Inland Revenue. She has more than 17 years experience in delivering system reviews of accounting & payroll systems across both the government and private sectors. She has worked with IR's Software Developers Liaison Unit on payroll developer forums and liaises with developers in her work with software audits and also has been an IR presenter at the NZPPA for a number of years now.
David Jenkins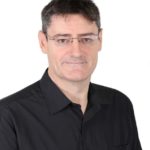 NZPPA CEO
Bio: David has been involved in payroll for well over 20 years and formed NZPPA back in 2007.
He loves payroll people and is committed to gaining recognition for the important work payroll professionals do and in getting payroll seen as a profession in New Zealand.
David is the author of the NZPPA Payroll Practice Guide and writes frequency on payroll issues (posting mainly in LinkedIn) and designs all NZPPA training and resource material along with supporting the PayTech AdviceLine and is and has been involved in auditing some of the largest and most complex payrolls in New Zealand
Andrew Hannan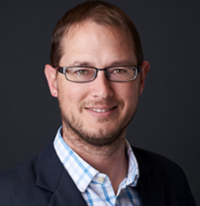 General Manager – Datacom Payroll.
Andrew Hannan has been with Datacom for over 10 years, during which time he was the Senior Tech Analyst behind the successful construction and implementation of our cloud-based product DataPay; Andrew now manages Datacom's day-to-day operations as well as our DataPay enterprise payroll software. Andrew is very passionate with what he does and enjoys being surrounded by capable and enthusiastic people.
Topic: Payroll Design Thinking Workshop
Brief: This is an interactive session where you will redesign the payroll experience
by using design thinking techniques. Be prepared to draw, make, role play or dance. Most importantly have fun.
Duration: 30 minutes
Chithira Parameshwaran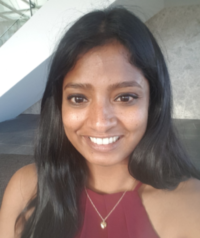 Workshop Co-ordinator
Bio: Product Manager – Datacom Payroll
Chithira is Datacom Payroll's resident motor-mouth and working her way to become the "face of Datacom"! She also manages two of our products – Direct Access and MyPay. As a Product Manager she is involved in the end to end process of delivering features that are built on our products (including market validation, overseeing development and product launch).
Chithira has been with Datacom for over five years now and has accumulated experience in both New Zealand and Australian payroll legislation.
Outside of work, Chithira can be often found at a netball court or using her acting skills in short films and Datacom promotional videos.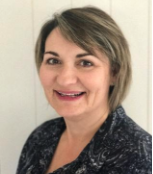 Presenter for: Changing Work Patterns and Holidays Act Compliance
Barbara Houlbrooke, Payroll & HRIS Consultant, Auckland
Barbara is an independent consultant who has been working in the payroll and financial area for over 30 years. She values the work of the of the NZPPA and has been a member from the start. Barbara has used and implemented payroll, rostering, time & attendance and human resource solutions. Barbara's payroll experience includes roles as an end user, manager and consultant. She has worked with many software solutions across multiple industries and with payrolls numbering from 5 to 10,000 employees. Client engagements have included business requirements, RFP and scope documents, process analysis and improvements, system and compliance audits. Most recent engagements have involved Holidays Act compliance reviews, remediation and go-forward solutions.
Barbara loves working with payroll people and is passionate about getting payroll right. Her hands-on approach and experience ensure projects are successful.
Contact 021 330311 or [email protected]
MC for this year's conference – Simon McKinney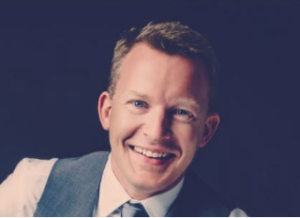 Simon McKinney is perfect for the corporate audience with his 'clean' comedy both as a feature comedian and as an MC. His fun and generous style warms him to any audience.
Simon returned to New Zealand following a very successful stint on the UK pro circuit, where he performed at two Edinburgh Fringe Festivals and then went on to do a massive 300 gig run across Britain. He was quickly embraced by the New Zealand comedy scene with appearances at the NZ International Comedy Festival, a Billy T Award Nomination and in 2007 he was voted by his peers as NZ's "Best Male Comedian" at the NZ Comedy Guild Awards. In 2010 was awarded the "Reilly Comedy Award", by the Variety Artists of New Zealand. At the 2011 NZ International Comedy Festival, Simon was nominated for the Festival's supreme award "The Fred" for his show "People".
His impressions are what really make Simon a unique addition to any event – they include Arnold Schwarzenegger, Sylvester Stallone, Bert & Ernie, Elmo and "that movie guy". It's his impersonations of the everyday folk like "the kiwi lady", "that drunk guy" and his international accents that connect him with his audience.
He has appeared in numerous televised Comedy Galas as part of the NZ International Comedy Festival and TV3's "AotearoHA" series. In 2010 Simon also appeared in and took the character of "Rachel", Rhys Darby's receptionist in TV2's "Comedy Christmas Cracker – The Work Do", as well as TVNZ's "New Zealand Variety Show", TV2's hit comedy series "A Night At The Classic" and is one of the voices & puppeteers on the hit children's TV show "The Mo Show".
Simon travels the world as the Star entertainer for premier Cruise lines performing to up to 2000 people a night.
Simon McKinney is renowned for his character impersonations and is an in demand comedian for corporate performances.
This Year's Conference Motivational speaker – Claire Turnbull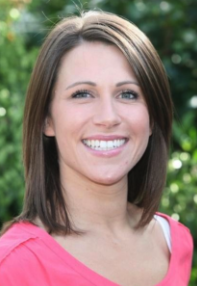 Claire Turnbull is a qualified nutritionist, entrepreneur and author who wants to help people to be the happiest, healthiest versions of themselves so that they can get the most out of life. She is the owner and director of Mission Nutrition, a nutrition practice offering personalised nutrition advice, workplace wellness programs, workshops and supermarket tours. She also actively engages with the community through her cooking classes and events.
Claire trained to be a dietician and fitness trainer in the UK and her approach to health and happiness is practical, inspiring and realistic. Her aim is to make it easy to live well – she really wants to help people to make changes that last so they feel good and look good for life! With a very hectic work schedule and a family, she practices what she preaches and is a living example of the principles she espouses.
Claire has a health and fitness show on Newstalk ZB with Danny Watson and does regular interviews with Radio NZ, Radio Live and Rhema. She often appears on TVNZ's shows Breakfast and Good Morning, and provides expert commentary for the news and current affair programs on both TVNZ and TV3. Claire has also filmed two prime time television shows, Do or Die and Saving Gen-Y.
Alongside Claire's media work and her nutrition practice, she is also the nutritionist for Healthy Food Guide Magazine and AUT Millennium.
Lose Weight for Life was Claire's first best-selling book, released with Penguin in 2013. Her second book, Feel Good for Life, was released by Penguin in 2015 and is also a best seller.
Now for something different – Conference networking dinner entertainment – Guy Cater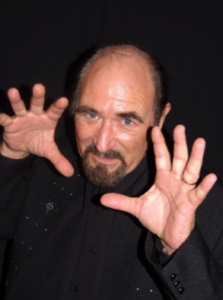 At the end of the first day of conference we have always run a networking event so you can relax and network with your payroll colleagues. These year's conference dinner entertainment will ensure you can finish the first day of conference with a laugh.
Guy Cater is a fully trained and qualified Hypnotist who presents one of the funniest shows you will ever see. After a little comedy by-play, he invites volunteers onto the stage. He then proceeds to run a small test of concentration, which is highly amusing for the spectators, and then induces hypnosis.
Using just his voice and some beautiful music he gently lulls the volunteers into a hypnotic state … and then the fun really begins. You just will not believe the crazy antics your friends get up to in their sleep like state. The show is a riot of fun and laughter.
During the show Guy has his subjects riding a horse in the Melbourne Cup, meeting an Alien, playing musical instruments, laughing at a funny movie and crying at a sad one, becoming Elvis, Madonna or Michael Jackson, thinking they have won Lotto, watching a fast game of tennis, thinking their shoe is a delightful little puppy, while some will think they are Mr or Miss World and all will just love looking through Guy's X-Ray glasses! At the end of the show, all Guy's subjects awaken feeling calm and relaxed but also refreshed and they remember all that has happened.
He has won many entertainment industry awards throughout his career including life membership of the Variety Artists Club and being inducted into the Hall of Fame.
OUR CONFERENCE SPONSORS AND EXHIBITERS
As always without the sponsorship and support of exhibiters NZPPA could not provide the conference at the subsidised rate so our members can get the full conference experience at the most cost-effective price with all the bells and whistles expected for New Zealand's premier payroll event.
This year we have reduced the exhibiters area so only 4 will be present as this fits with the layout of the conference venue and the additional numbers of attendees that will be at conference this year.
Conference Sponsors:
Platinum Sponsor
NZPPA is proud to have the ongoing support of DATACOM as this year's Platinum sponsor

Datacom Payroll has been the payroll provider for thousands of businesses for over 50 years.

Our cloud based payroll suite offers payroll solutions to suit every business size and complexity with a truly unique approach in technological innovation. Whether you're a small, medium or large business; we have a pay system just right for your organisation.

Should you need payroll outsourcing, where we take care of everything to do with your payroll or a complete in-house payroll requirement; we really do have the payroll system for your business.

Our pay systems are simple, effective and inexpensive. No hardware or software to buy and no upgrades to install. All underpinned and supported by New Zealand's largest information technology company.

Phone: 0800 72 97 97
Email: [email protected]
Website: www.datacompayroll.co.nz
Gold Sponsor

Ramco- Next-Gen Payroll built for New Zealand
Ramco HCM with Global Payroll is a complete, yet refreshingly simple solution that covers the organisation's Human Capital Management needs from hire to retire. Its flexible architecture is designed to handle employment proliferation, measurement, and wage models, providing an integrated HR experience.
Ramco HCM offers:
Chatbots: (powered with machine learning and NLP); Ramco CHIA supports functions that include leave/time off (balance enquiry, new application, status, withdrawal), expenses (status check, new application), scheduling (timecard status, overtime, weekly schedule, off days), payroll (pay slip by month or year with a breakdown), Travel planning
In addition to biometric and punch cards, Ramco offers Workforce Management tracking through NFC cards, and Facial recognition system
Error detection with Multi-dimensional Reconciliation Tool helps payroll operations teams to have 100% control on the output, allowing users to compare registers between a first run and the final run in a given payroll pay cycle. This tool supports comparison of payroll registers across quarters and years. It can also compares bank files across months and can be used for comparing employee master data.
Ramco provides a comprehensive data upload service which enables the client to provide data in their own format, and also correct data errors through an automated process chain
Ramco's Next Gen Payroll is packed with functionalities that allows users to create rules based on organisational policies, and define business logic for Earnings, Deductions, Bonus, Arrears, Leave and Attendance, Taxes, Statutory Requirements and other important areas. With integrated Core HR, Compensation Management, Time & Attendance and Expense modules, Ramco's Multi-country Payroll platform is leveraged by several Managed Services providers to process payroll for their end customers. Trusted by 450+ global customers, Ramco HCM with Global Payroll addresses 45+ countries in Asia (including ANZ, Japan, China) & Middle East and has partnerships with providers in Europe & Americas to totally cover Payroll for 108 countries, globally. Ramco Global Payroll coverage footprint includes Australia, New Zealand, Hong Kong, Philippines, Thailand, Indonesia, Singapore, Malaysia, Vietnam, Brunei, Cambodia, Papua New Guinea, East Timor, China, India among others in APAC; all of GCC and Egypt, Nigeria, Ghana, Sudan, Republic of S. Africa, in Middle East-Africa; United States and UK.
Awards & Endorsements: LEADER in Multi-country Payroll Services by NelsonHall, Winner – Payroll Innovation award by the Global Payroll Association, Positioned as Achiever in Everest Group's Multi-Country Payroll Platform Assessment, Only Asia-Pacific based vendor to enter both Gartner Magic Quadrant for Cloud HCM Suites and Forrester Wave for SaaS HRMS.
Get in touch with Ramco's local representative mentioned below to experience a complete, yet refreshingly simple Payroll and HCM:
Richa Vijayraj
Conference exhibiters:

Are you Humanforce ready?
Since 2002 TimeTarget's back office – the program installed on your computers desktop – has changed the businesses work, in over 20 countries.
Every day it solved rosters, time attendance & payroll problems for half a million people around the globe – it still does, incredibly well – but today, people want real-time visibility of their workforce and more agile, web based solutions – enter Humanforce.
Fully Web based including Biometrics
Mobile Apps iOS & Android
Engaged & empowered staff
Website: www.humanforce.com
Contact Name: Brad Walters
Email: [email protected]
Mobile: +64 21 468 735

TechnologyOne (ASX:TNE) is Australia's largest enterprise software company and one of Australia's top 200 ASX-listed companies, with offices across six countries. We create solutions that transform business and make life simple for our customers. We do this by providing powerful, deeply integrated enterprise software, which incorporates a next generation Human Resource & Payroll offering that is incredibly easy to use. Over 1,200 leading corporations, government departments and statutory authorities are powered by our software.

For over 30 years, we have been providing our customers enterprise software that evolves and adapts to new and emerging technologies, allowing them to focus on their business and not technology. Today, our software is available on TechnologyOne SaaS and accessible on any device, anywhere, at any time.

For more information, visit www.technologyonecorp.com

David Rowntree
Payroll and Human Resources Business Development Manager
Phone: +61 7 3167 7265
Mobile: +61 4 7830 5751
[email protected]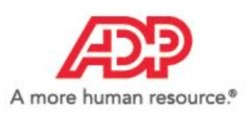 ADP delivers compliant New Zealand Payroll Solutions and has worked with New Zealand and Australian businesses for more than 35 years and has over 7000 clients. Globally, ADP is one of the largest providers of Human Capital Management and Payroll Solutions, serving more than 750,000 clients. We provide our customers with a platform to mitigate compliance risk, deliver business insight and gain operational efficiency. From software to outsourcing solutions, organisations of all sizes take advantage of ADP's deep expertise to free their teams and help them focus on driving greater business results. For more information, visit 
adppayroll.com.au
.
CONFERENCE START AND FINISH TIMES
The conference will run from 9 am to 4.30 pm on 4 Oct followed by a networking function (5.30 pm to 8.30 pm). The timing for the 5th Oct will from 7.20 am to 8.30 am (Breakfast event) and the conference programme from 9 am to 3 pm (so attendees from out of town can get flights home).
Free Shuttles from Airport
For out of town delegates NZPPA will provide FREE Shuttles from the airport to the venue on the first day of the conference and on return on the Friday afternoon when the conference ends.
This year's conference venue STAMFORD Plaza, Auckland
As always NZPPA annual conferences are held at the top conference venues in Auckland and this year our conference is being held at the Stamford Plaza.

Stamford Plaza Auckland
22-26 Albert Street, Auckland 1010
Telephone: +64-9 309 8888
Toll free NZ: 0508 658 888
Reservations email: [email protected]
Driving instructions to venue:
The approach into the hotel must be from CUSTOMS STREET via QUEEN STREET or from Port Exit along Beach Road and Customs Street.
It is a LEFT turn from Customs Street onto Albert Street. There is NO RIGHT TURN from Customs Street into Albert Street.
There is NO RIGHT TURN into Stamford Plaza Auckland from Albert Street.
Get access a map to the venue and parking use this link: https://www.stamford.com.au/spak/location
Special Stamford Hotel Room Rate for Conference Attendees
Superior Room at the nett rate of $290NZD per room per night. This is room only and inclusive of taxes. They can also offer you a special breakfast rate of $25NZD per adult for our full buffet breakfast. This will be charged upon consumption.
To book please use the following link: http://bit.ly/SPAK-NZPPAOct18
OTHER NZPPA EVENTS HAPPENING AT THIS YEAR'S CONFERENCE
We will be running two other NZPPA events during the conference:
NZPPA Networking Event 5.30 pm to 8.30 pm (4th Oct)
As this is our 11th year of running our annual conference we wanted to do something special so the evening of the first day so you can relax and network with your payroll colleagues. NZPPA is famous for providing entertainment of various forms at the networking event so be ready to have some fun!
NZPPA Breakfast Event 7.25 am to 8.30 am (5th Oct)
Every conference we have a special focus session on morning before the main conference programme begins. This is so you can enjoy a hearty breakfast while hearing a range of speakers on a special payroll topic or related area.
CONFERENCE FEES (all rates are GST exclusive)
NZPPA always tries to provide exceptional value for money at the annual conference.
All attendees paying for the two-day conference fee will receive:
Gift Pack
Access to all conference additional events (networking event 4th Oct and breakfast event 5th Oct)
All of out of town attendees can use the FREE airport shuttles available for pick up on the 4 Oct and drop off on the 5 Oct
Additional discounts for more than one attendee:
2 attendees – 2nd attendee 25% off,
3 attendees – 2nd attendee 25% off & 3rd attendee 50% off,
4 attendees or more contact NZPPA for additional discounts
If you want to book and receive these discounts please contact: [email protected]
Conference rates (All Conference rates are GST exclusive):
Early bird rate (if booked in August):
| | |
| --- | --- |
| Rates | Description |
| $750.00+GST | NZPPA Member rate for the two-day conference |
| $375.00+GST | NZPPA Member rate for attendance at one day of the conference (you select the day to attend) |
| $1050.00+GST | Non-member rate for the two-day conference |
| $525.00+GST | Non-member rate for attendance at one day of the conference (you select the day to attend) |
*If a NZPPA member logon to get member rates.
From 1 September the standard conference rate will be:
| | |
| --- | --- |
| Rates | Description |
| $895.00+GST | NZPPA Member rate for the two-day conference. |
| $375.00+GST | NZPPA Member rate for attendance at one day of the conference (you select the day to attend) |
| $1250.00+GST | Non-member rate for the two-day conference. |
| $525.00+GST | Non-member rate for attendance at one day of the conference (you select the day to attend) |
*If a NZPPA member logon to get member rates.
* NZPPA training vouchers cannot be used for the NZPPA conference.