The New Zealand Payroll Practitioners' Association 4th Annual Conference and Payroll Expo will be held on Thursday 21st and Friday 22nd July 2011.
The NZPPA annual conference is the largest payroll event in New Zealand and every year it gets bigger and better. We are expecting 120+ attendees this year.
NO PRICE INCREASE FOR THIS YEARS
CONFERENCE
WE WANT YOU TO COME!
CONFERENCE OUTLINE
The theme of our fourth conference is "Benchmarking Payroll " – Improvement, Performance, and Achievement.
Just like any other part of a business payroll needs to show that it provides the best service, in a timely and cost effective manner, while also ensuring it minimises or eliminates any risk to the organisation.
Payroll professionals need to become actively involved in seeking to benchmark their payroll against others and measuring payroll outcomes so it can show the rest of the business that it is providing best practice at the best price at all times.
Definition of Benchmarking
A measurement of the quality of an organisation's policies, products, programs, strategies, etc., and their comparison with standard measurements, or similar measurements of its peers.
The objectives of benchmarking are:
Improvement – to determine what and where improvements are called for,

Performance – to analyze how other organisations achieve their high performance levels, and

Achievement – to use this information to improve performance.
Conference Programme (subject to change)
MC FOR THIS YEARS CONFERENCE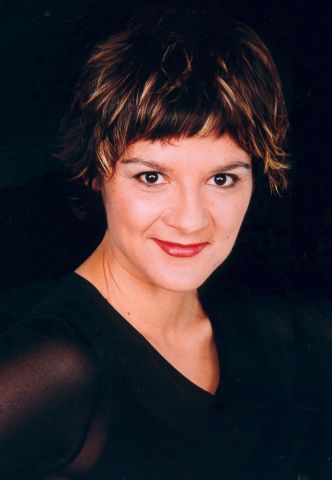 Jackie Clarke
Iconic entertainer and sought after corporate Master of Ceremonies. Jackie adds sparkle to every event she hosts. She is the consummate professional who gets asked back time and time again and receives outstanding feedback – this is due to her ability to hold an audience no matter how tough and to keep them enthralled.
VENDORS AT THIS YEARS PAYROLL EXPO
Without the support of sponsors and vendors NZPPA could got provide the conference as such a cost effective price. NZPPA appreciates the ongoing support of our sponsors and vendors.
Click on the sponsor or vendor logo to find out more about their services and products
Sponsors for this year's conference:

Vendors that will be at the EXPO:
2011 CONFERENCE PROGRAMME
The aim of the conference is not to be a talkfest we aim to have this year's conference as interactive as possible over the two days.
The 2011 conference programme will include:
A range of technical expects in their fields (all speakers will have time to answer questions).

Round table discussion with a range of government and payroll related organisations.

A range of training sessions on conference related topics run at various times over the two days of the conference.

Case studies from payroll practitioners providing practical real advice.
*Please note that this web page will be updated on a regular basis as details are finalised.
The provisional agenda will be available from end of May 2011.
It is expected that the conference will run from 9 am to 4 pm on 21st July followed by networking, drinks and nibbles. Timings for the 22nd July will be from 9 am to 4 pm.
Conference pack
As will all previous conferences, this year's conference participants will receive:
Conference satchel
Complete set of conference notes

Additional handouts and brochures

NZPPA conference gift

$100 NZPPA training voucher (cannot be used to pay for conference)
CONFERENCE LOCATION
We wanted to ensure the best access for attendees and have chosen a venue in the heart of Auckland.
This year conference will be held at the exceptional:
Mayoral Drive & Vincent Street
Auckland 1010
Tel: 64 9 366 3000
Fax: 64 9 366 0121
Email: [email protected]
Special hotel accommodation rate:
The Rendezvous Hotel is offering a special conference rate available to conference attendees of: $159 plus GST (check in 20 July –check out 23 July)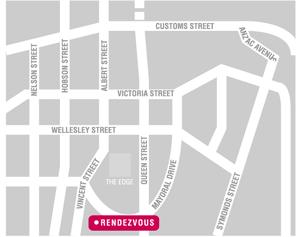 CALL FOR CONFERENCE PAPERS
The New Zealand Payroll Practitioners' Association (NZPPA) invites companies, organisations and individuals who are interested in presenting at the 2011 Annual Conference to submit an abstract or short paper outline for consideration.
Some key areas of interest for conference papers are listed below, but interested parties are invited to submit papers for consideration on any topic that they believe is relevant to the industry and this year's conference theme "Benchmarking". Time slots for presentations of 20 to 40 minutes will be available. We may also choose to run parallel programme streams if we think this may be appropriate.
Outlines or abstracts for proposed papers, together with some general background information on the authors/presenters, should be submitted by 10 June 2011. NZPPA will also be approaching certain companies and organisations directly to request papers. We expect to confirm the accepted papers by 15 June 2011.
Click here to download the proposal outline document.
Proposals or questions should be sent by e-mail to NZPPA's Chief Executive, David Jenkins, at [email protected].
Possible topics of interest:
Legislation and Compliance

Managing Payroll

Compliance HR and Payroll

Technology

Government

Benefits and Compensation

Employee Relations Management

Global Payroll Issues and Trends

Personal and Professional Development

Payroll Best Practices

Case Studies linked to the conference theme
CONFERENCE SPONSORSHIP OPPORTUNITIES 2011
As with the previous three conferences NZPPA is seeking organisations that want to support the development of payroll professionals in New Zealand. There are a range of sponsorship packages and activities that sponsors can select to support the annual conference.
If you do not know about the New Zealand Payroll Practitioners Association already we were set up in 2007 for the purpose of developing and supporting payroll professionals. We have 650 members and are constantly growing, with members in New Zealand, Australia and other countries. We have achieved an enormous amount of activities in our short time including developing a content rich website that is a resource for payroll practitioners along with a qualifications framework based on NZQA standards.
The annual conference is seen as an essential activity because it is an opportunity to have payroll professionals celebrating the essential work they do, networking and learning from each other while building payroll as a profession.
Please click here to download a comprehensive expo and sponsorship pack.
If you do not want to be a vendor or sponsor but still want to be involved in the NZPPA conference, please contact [email protected].
VENDOR EXHIBITION TO THE PAYROLL EXPO
The NZPPA Expo runs alongside the main conference on the 21st – 22nd July 2011. For this year's conference we have set the vendors area to a maximum of 12 vendor stands.
For payroll providers (software and service) the NZPPA conference provides an opportunity to gain access to payroll decision makers.
All conference breaks (morning and afternoon tea, lunch and the network event on the first day) will be held in the Expo area to ensure you get maximum exposure to conference attendees. Outside conference breaks the Expo area will be open to the public.
All sponsors any vendors will get a 5 minute speaking slot to conference attendees.
To advertise the NZPPA Expo will be conducting the following activities in the run up to the event to attract attendees to the expo:
Business box drop of 15,000 in Auckland's CBD

Advertising through ePayroll to our 3800+ subscribers

Promote the conference and Expo on the NZPPA website.
Early bird from $2500.00 plus GST up to 22 June 2011. After the 22 June 2011 the cost is $3000.00 plus GST.
Please note: to get early rates payment must be received on or before the 22 June 2011.
Please click here to download a comprehensive expo and sponsorship pack.
NZPPA CONFERENCE GIFTING
The New Zealand Payroll Practitioners' Association (NZPPA) has recognised that some payroll practitioners working in the not-for-profit sector would especially benefit from attending the NZPPA conference because of the professional development and networking opportunities it will provide.
To find out how to help them attend, go to the NZPPA Conference Gifting Programme.
CONFERENCE FEES (all rates are GST exclusive)
NZPPA always tries to provide value for money at the annual conference and we are keeping with last year's rates making this conference very affordable in very troubled financial times.
Full conference rates:
| | |
| --- | --- |
| Rates | Description |
| $700.00 | Member rate for two-days conference. |
| $900.00 | Non-member rate two-days conference. |
One day conference rates:
New to this year's conference is the ability to just attend one day of the annual conference (you pick which day)
| | |
| --- | --- |
| Rates | Description |
| $350.00 | Member rate for one-day.. |
| $450.00 | Non-member rate one-day. |
* NZPPA training vouchers cannot be used with early bird rates.