Just a heads up on this year's conference, with the uncertainty from Covid-19 we will not be running this year's conference as a face to face event as we cannot risk attendee safety and the potential issues with future lockdowns (locally or nationally) effecting travel. We had to make a decision now and we believe this is the right decision for this year's conference.
The annual conference will go ahead and we will be doing 4 half day events online (no one can sit in front of a PC for two days) spread over October and November (2 events held each month).
NZPPA has always been the innovator for payroll events and we will make this year's online events worthwhile for you to attend.
Each conference day will be run on the same format with main conference presentations, special feature speakers (motivational etc) and a serious of payroll workshops (3 workshops will be run on each event day).
All conference sessions and workshops will be recorded and attendees will be able to access from a special page setup on the NZPPA website.
Dates for the 4 events that make up this year's conference:
9 October 2020, 9am to 12.30pm

15 October 2020,

9am to 12.30pm

6 November 2020,

9am to 12.30pm

19 November 2020,

9am to 12.30pm
Conference Theme – Rebuilding Payroll in a Post COVID-19 World
COVID-19 as changed the world and has impacted (we have not had this level of upheaval since the great depression) on NZ business and the work we do in payroll.
This year's conference will be about:
W

hat is on the

h

orizon for payroll

(results of this year's election)

,

W

hat we have learnt from

lockdown and how payroll need

s

to be structured to still function

in periods of uncertainty

,

Understanding the new needs that the busines will need from payroll going forward,

Using technology and being smart in payroll

when we don't have access to our normal payroll environment,

Updates on employment law (especially how covid-19 has impacted

on what we have to do

)

Holidays Act Review Update (if there is one)

12 workshops spread over the 4 days

A special motivational speaker

A range of government speakers (STC based on the results of the election).

Payroll SME's and related speakers.
PLATINUM SPONSOR
While many businesses are currently focusing on the safety and wellbeing of staff, and rightly so, HR professionals also need to be mindful of the legislative changes beyond COVID-19. Keeping up with your employment obligations is crucial, particularly in these unsettling and unprecedented times when changes are occurring at pace.

Talk to your Datacom Payroll today to see how we can help you meet your obligations. Our expert team can offer you solutions to help address the requirements changes to employment terms as a result of both COVID-19 and changing legislations.

We regularly publish updates to keep our customers up to date with changes they need to know, visit Datacom.com for more information.
THIS YEAR'S CONFERENCE MC'S
This year as we are running the conference over 4 days the MC will be shared between two of the best:
Michele A'Court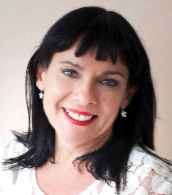 Michele has been the MC for the NZPPA conference once before and we have asked her back because of her energy, fun and professionalism that adds to the conference as an event for all attendees.
Winner of "Female Comedian of the Decade" at the 2010 NZ Comedy Guild Awards, Michele A'Court is a fulltime professional stand-up comedian and freelance writer.
Her work turns up everywhere – on stage, television, radio; in newspapers and magazines – and she is in demand as a comic, an event MC, and also as a social commentator across all media.
Michele's solo comedy show, "Stuff I Forgot To Tell My Daughter", was a sold-out hit at the 2013 NZ International Comedy Festival and the 2014 World Buskers Festival. Michele continues to the tour the show.
In 2015, the show became a bestselling book published by Harper Collins, debuting at number one on the Indie Top 20, and sitting cheerfully on the Booksellers Top Ten list for three months.
Melissa Davies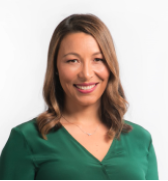 Media presenter and reporter Melissa Davies has been bringing the news to television with an extensive media career, now working at Newshub.
Background
Television: From breakfast programmes to the 6 o'clock news, she's travelled the globe covering everything from court cases in Tokyo for the Sea Shepherd's Pete Bethune who'd been captured by a Japanese whaling ship, to the fiscal crisis and protests in Athens.
She's covered the London 2012 Olympics and the Rio 2016 Olympics, Glasgow Commonwealth Games and the 2015 Rugby World Cup. She was also the Newshub correspondent in Bermuda for the 2017 America's Cup.
She's reported on royal weddings and the births of Prince George, Princess Charlotte and Prince Louis (meeting the Queen, Prince Charles and Camilla along the way) but Melissa names her two career highlights however, as covering the centenary of the Gallipoli landings and the funeral of Nelson Mandela.
She's spoken with celebrities including One Direction, Usher, Matt Damon, Liam Neeson and more.
A professional and personable host and presenter, Melissa's stories of her work as a news correspondent are fascinating and engaging, making her ideal for all types of special and corporate event
THIS YEAR'S KEYNOTE SPEAKER
Kirk Hope is Chief Executive of BusinessNZ, New Zealand's leading business advocacy group, representing thousands of businesses of all sizes.

Mr Hope and his Wellington-based team work with companies, organisations and political and other decision makers, advocating for New Zealand's success through sustainable economic growth.

Before joining BusinessNZ, Kirk was CEO of the New Zealand Bankers' Association. Prior to that he was Executive Director of the Financial Services Federation, the industry body representing the non-bank sector. He has previously held a range of senior positions at Westpac, including Head of Government Relations and Regulatory Affairs.

Kirk holds a Master's degree in law, focused on regulation of financial services, and an Honours degree in political science.

Kirk has represented BusinessNZ on the 2018 Tax Working Group, the 2018 Fair Pay Agreements Working Group, the Future of Work Tripartite Forum, and is a Commission member of the Tertiary Education Commission, and a member of the Defence Employers Support Council.
SPECIAL TOPIC PRESENTATION
'Communication, connection & engagement in our changing work environment'

Samantha is an HR Professional with solid experience in both the UK & New Zealand and has Chartered Status in both their professional bodies. She has worked across the Retail, Technology & Insurance industries in both stand alone and large HR teams.

Samantha enjoys learning the business she works with quickly with the aim of delivering professional yet pragmatic solutions to enhance the business. She has always worked in HR generalist roles and has experience in performance management, employee relations, recruitment, learning and development, organisational change and leadership development.

Samantha thrives when given the opportunity to add value to the business through people initiatives and to partner with leaders to deliver tangible results.

Positive People is an established HR Consultancy providing proven professional, practical HR leadership and support to mainly medium sized businesses in New Zealand. Successfully operating for 25 years, we understand the needs of medium sized businesses and have the experience and systems to provide you with customised solutions and help you ensure you are getting the best from your people.
THIS YEAR'S CONFERENCE SPEAKERS
THIS WILL GET ADDED TO OVER THE COMING DAYS – WATCH THIS SPACE
NZPPA has always been able to provide top SME's in their profession to talk at our annual conference. Here are the presenters they will be speaking on the main conference programme from the 9 October onwards. MORE WILL BE ADDED IN THE COMING DAYS
UPCOMING CHANGES TO THE PRIVACY ACT

Vanya Vida

Vanya Vida is a Policy Advisor (Codes and International) at the Office of the Privacy Commissioner since August 2014. Vanya has principle responsibilities in relation to international policy and the Credit Reporting Privacy Code as well as involvement in other special projects.

Prior to joining the OPC, Vanya was practicing law in Delhi with a speciality in companies law and arbitration law.
Vanya holds a BA LLB (Hons) from Amity University in India and a Graduate Diploma in Law from University of Auckland.

Brydon Tweedie (IRD)

Brydon Tweedie joined Inland Revenue in August 1998. Brydon's early roles with the department were in Christchurch and Wellington contact centres. From there Brydon progressed to leadership roles both in complaints management and ministerial services. A stint as a relationship manager in KiwiSaver, lead to three and a half years as the advisor to the Deputy Commissioner of Service Delivery. Recent roles include a period of time in Business Transformation programme as well as 14 months as a private secretary in the Minister of Revenue's office.

 

Ian Whitney

Ian Whitney joined Inland Revenue in November 2017. Ian was specifically engaged to Account Manage payroll software providers through the impacts of the changes being delivered by the BT programme. Ian has spent the previous nine years working on Payroll and HRIS projects and has experience from multiple perspectives having lead several global Payroll and HRIS implementations as a consultant and been a project manager for clients implementing Payroll / HRIS solutions.

Daniel Toresen (Danny) has worked as a career corporate private investigator in New Zealand forover 30 years. He is Managing Director of The Investigators a New Zealand based corporate investigation organisation.

 

Alexandra (Alex) Botha

Senior Consultant, Strategic Pay

https://www.strategicpay.co.nz/About+Us/Our+People/Alex+Botha.html

Alex is a specialist human resources, rewards and performance management consultant who has spent several years as HR Manager for two of New Zealand's largest commercial law firms.

Prior to that, Alex spent 3 years' working for a large multinational remuneration and reward consultancy in London. She has considerable generalist and specialist HR experience leading project teams and working with senior members of HR teams formulating strategic direction. She has a particular focus on short- and long-term incentive plans and acts as the Incentives Champion in the Northern region. Alex has been a part of the Strategic Pay for nearly 10 years and is well practised across all areas of remuneration and reward.

Alex has a BA/BCom in Psychology and Management & Employment Relations from the University of Auckland.

Gareth Cameron

Gareth is the current Head of People, Training and Talent for McDonald's Restaurants NZ Ltd – one of the biggest employers of variable hour employees. With his many years' experience in operations, he knows only too well the requirements and demands of a dynamic workforce which in turn brings challenges in being compliant with the Holidays Act. Gareth leads an implementation project for McDonald's that involves working closely with their payroll provider and MBIE, moving from a traditional hours based payroll platform across to one that's based in weeks. A key part of the project calls for education, to bring understanding to many first time employees across New Zealand. Gareth will cover the journey of how McDonald's is working towards gaining agreement with employees as to what is a week with leave payment calculations in real time, through the use of technology.

 

Josie Goddard – Auckland

Josie supports Phil in PwC's employment tax practice and brings over 7 years experience in advising large employers.

Josie has led many payroll reviews focusing on employment taxes and has managed a number of Inland Revenue reviews and audits.

Josie leads PwC's policy submissions in relation to employment tax and was PwC's lead specialist in relation to the recent payday reporting changes.

She has developed long standing and deep relationships with clients and Inland Revenue.

Josie regularly presents alongside Phil at various groups in New Zealand

Phil Fisher – Wellington

Phil leads PwC's employment taxes practice and brings over 20 years experience in advising large employers.

His experience includes advising on all aspects of New Zealand employment taxes including:

Employee remediation
New system implementation
Reviewing employee packages
The implementation of KiwiSaver in 2007

Phil also has experience in assisting employers with Union negotiations for a tax perspective.

Phil has been crucial in lobbying officials' on employment tax related issues and regularly presents at Select Committee on employment tax related legislation.

He is a regular presenter on employment tax matters for various groups in New Zealand.

Nikita Bartlett, Solicitor, Duncan Cotterill

Nikita is a specialist employment lawyer based in Auckland and provides pragmatic advice on a broad range of workplace issues. She represents clients at mediations and has assisted with ERA hearings.

 
CONFERENCE WORKSHOPS
There will be 3 workshops available om each of the 4 days for 30 mins duration 12 workshops will be available). Conference attendees can watch one during the day and view the others the day after the event day on a special page set up on the NZPPA website. Attendees will be sent a link to this page.
One of the regular workshops run every year in excel, tips and tricks, time saving features and function keys to help you using this essential tool needed in payroll.
Speaker: Taylor Murphy (Account Manager, Datacom)

Bio: Taylor has been a part of our Account Management team for nearly 3 years. Her role focuses on developing strong relationships with clients and ensuring they are getting the most out of our payroll products and services.

Speaker – Chithira Parameshwaran (Product Manager – Employee, Datacom)

Bio: Chithira has been with Datacom for over seven years now and has had a number of roles. Currently, she is the Product Manager looking after Employee experience of Payroll products offered by Datacom. As a Product Manager, she is involved in the end-to-end process of delivering features that are built on our products while ensuring they are engaging, empowering and informing our Employee users. Outside of work Chithira can be often found at a netball court or using her acting skills in short films and Datacom promotional videos.

 

Speaker:  Angeline Yeoh (Compliance Analyst, Datacom)

Bio: Angeline previously worked for the Serious Fraud Office and Immigration New Zealand in fraud and compliance roles. She now works alongside Datacom's dedicated compliance team to ensure that our payroll products and services are developed so that they are compliant with current legislation and prepared for future legislative changes as they occur.

 

ANGELA GRYLLS

NZPPA Certification & Assessment Manager, Payroll Consultant (National Certificate in Adult Education & Training and a PhD in practical payroll experience)
Angela Grylls has a vast amount of payroll expertise behind her and spent nine years working for APN News & Media, a large Trans-Tasman media company, where she held the challenging role of Trans-Tasman Payroll Manager. She also spent a year working for a payroll bureau and completed a number of payroll implementations.

Angela specialises in payroll management, process and best practice reviews, payroll implementations and personnel learning and development.

Angela is currently the NZPPA Certification & Assessment Manager which involves being the primary online payroll SME tutor and NZPPA assessor for the assessment of NZQA unit standards for all NZPPA certificates, programmes and NZPPA payroll certification.

Ezypay started from humble beginnings 20 year ago this year. Following a request by a large Account Firm to wanted to exit Payroll Management, Ezypay was formed, all in the space of a month. Over the year we have grown quite considerably from a one person operation to now having a team of five payroll professionals looking after 4,000 employees. Currently we have by far the best team of individuals onboard with us but it has taken a lot of pain and learning to get to this stage and ultimately involved us taking a bit of risk along the way.

Ezypay team: Justin, Vanessa, Alison, Courtney, Emma

 

David Jenkins – NZPPA CEO

David has been involved in payroll for well over 20 years and formed NZPPA back in 2007. He loves payroll people and is committed to gaining recognition for the important work payroll professionals do and in getting payroll seen as a profession in New Zealand.

 
Conference
cost:
There are 4-part days that make up this year's conference so we will have range of ways you can be part of this conference.
25% discount for additional bookings
There is a 25% off any additional bookings from the second attendee booked (member or non-member).
Conference options:
1. To view the event on the day and access presentations and workshops recorded after the event date:
| | | | | | | |
| --- | --- | --- | --- | --- | --- | --- |
| | | | NZPPA Member Early bird rate: | | Non-Member Early bird rate: | |
| | Choose any 1 day of the 4 days | Access to the 1 day selected | | | | |
| | Choose any 2 days of the 4 days | Access to the 2 days selected | | | | |
| | Choose any 3 days of the 4 days | Access to the 3 days selected | | | | |
| | | | | | | |
*All prices are GST exclusive.
**Early bird rates will be available up until 2 October 2020.
2. Access events days after the event only ONLINE (provided a week later):
*All prices are GST exclusive.
Purchase Payroll Conference 2020 OnDemand here
Conference Certificate
:
Attendance at this year's conference will be considered evidence and count towards NZPPA annual recertification (14 hours). A Certificate of Attendance will be issued.