CONFERENCE UPDATE 20/11/2023:
OVER 180 ALREADY BOOKED!
FINAL CONFERENCE PROGRAMME ADDED, CLICK HERE
CONFERENCE VENUE, MC AND MOTIVATIONAL SPEAKER ANNOUNCED!
ADDITIONAL SPEAKERS ADDED.

Be part of the largest payroll conference in New Zealand.
Important – Conference Update
With the dust still settling from the election we will not be publishing a complete conference programme until 2 weeks before the conference as we want to get speakers from the new government to participate in this year's conference.
We will be publishing all other speakers but leaving a couple of slots open for this so once we know more about the new government and who are the key Ministers (that impact the work we do in payroll), we can invite them to be involved.
Even if we can't get all the speakers we want to hear from (key Ministers from the new government), we have backup speakers to take their place so we will still have a full dynamic lineup for this year's conference.
This year's conference theme – I LOVE PAYROLL!
This year's conference theme should be close to your heart as you would not be in payroll if you did not enjoy the ongoing professional challenges our demanding profession provides every day.
Here are just some of the reasons that keep YOU coming back to do your job as a payroll professional every day to ensure your employees are paid!
9 REASONS OF WHY I LOVE PAYROLL
Precision and Accuracy:
Payroll requires meticulous attention to detail. Payroll Professionals enjoy working with numbers and ensuring precision.  This can be a very satisfying task and provides a real sense of accomplishment in getting all the calculations right.
Direct Impact on People:
Payroll professionals ensure that employees are paid accurately and on time. This has a direct impact on people's lives, helping them meet their financial obligations and providing for their families. Knowing that your work directly contributes to the well-being of others is incredibly rewarding.
Problem Solving:
Payroll can involve complex calculations and interpretation and application of tax and employment law. Figuring out these challenges and solving payroll-related problems can be professionally rewarding for those who enjoy problem-solving.
Compliance with legislation:
Payroll needs to stay updated with ongoing changes to tax and employment law. For payroll professionals who enjoy keeping up to date with legal requirements and ensuring compliance, payroll can be a fulfilling field.
Continuous Learning:
Payroll is a field that's always evolving. There are always new technologies, software, and legislation to learn about. Driving your professional development offers a constant learning curve for a payroll professional.
Team Collaboration:
Payroll involves close collaboration within the payroll team (if you are part of one) or being a payroll champion as a sole charge payroll practitioner.  Payroll in any form works alongside internal stakeholders such as HR, finance, and other departments and this fosters a sense of teamwork and community within the organisation.
Job Stability:
Payroll is a critical and fundamental aspect of any business. If there are employees, there will be a need for payroll professionals. Job stability can be a significant factor for many people.
Diverse Roles:
Payroll isn't just about numbers; it also involves communication skills, problem-solving abilities, and customer service. The diversity of roles within the payroll field means there are various aspects to enjoy and excel in.
Career Progression:
With experience and expertise, individuals in the payroll profession have the flexibility to move in a range of directions to develop their payroll career.  Payroll can also allow an individual to stay at a level of payroll without having to move or develop further because that is the part of payroll they enjoy.
Ultimately, loving payroll comes down to finding satisfaction in the details, the impact on people's lives, the continuous learning, and the sense of purpose that comes from ensuring the financial well-being of an organisation and its employees.
Platinum Sponsor




Datacom is Australasia's largest homegrown tech company. We proudly bring together technology and expertise to deliver sustainable payroll solutions for some of Australia and New Zealand's largest and most successful corporations.
We have in-depth knowledge of local legislation so you can be assured that your business is kept safe and compliant when changes occur. Your people are pivotal to your business, and ensuring they're securely paid on time, time is critical to ensuring they know they're valued. Our solutions protect and optimise the processes that enable this.
We have the ability to scale to meet your needs, and you can choose to manage and process your own payroll or outsource to one of our specialist teams. With our dedicated local experts at the helm, you can be assured you won't miss a beat when it comes to a change in your business. Instead, you can focus on making a positive impact.
Silver Sponsor

Employment Hero is the smarter way to manage HR, people, payroll, and productivity. Designed for NZ SMEs, accountants, and bookkeepers, Employment Hero services over 200,000 businesses and collectively manages more than 1 million employees across New Zealand and globally. Our customers tell us that we save 80% of their administration time by automating manual tasks and auto-populating data across the platform. Learn more.

NZPPA Payroll Excellence Awards 2023
Once again, we will be celebrating our payroll heroes with the NZPPA Payroll Excellence Awards 2023. Find out more here
---
Exhibiters at this year's conference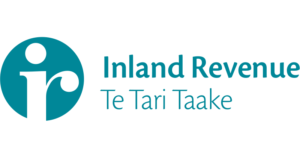 Timecloud was designed to simplify staff management. From time and attendance and staff rostering to visitor management and job costing, Timecloud's products help business owners, staff managers, and admins remove the stress of tracking employees' hours, locations, and schedules.
Time and Attendance
Streamline payroll with precise time tracking via biometric clocks or mobile app, reducing errors and saving time.
Live Job Tracking and Costing
Provide control over labour costs with dynamic job costing, ensuring budget accuracy and efficient scheduling.
Staff Rostering
Simplify scheduling with remote roster management and wage forecasting, enhancing operational efficiency.
HR Compliance
Offer easy compliance management with an intuitive system that flags expiring qualifications, reducing risk.
Visitor Management
Enhance visitor check-ins at multiple locations, ensuring real-time tracking and security.
---
THIS YEAR'S CONFERENCE VENUE – CROWNE PLAZA
This year's conference venue is located in the Auckland CBD at the Crowne Plaza (128 Albert Street, Auckland CBD, Auckland)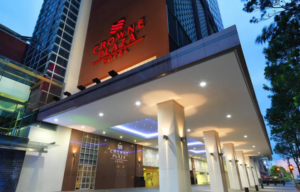 ---
MC FOR THIS YEAR'S CONFERENCE – Luke Bird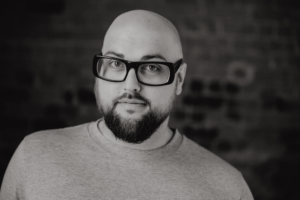 An award-winning vocalist with a penchant for musical theatre, Luke is a trained comedic actor and opera singer with an infectious chirpy, and witty sense of humour!
Luke has a Bachelor's Degree in Performing Arts and his diversity, passion, and flare for entertaining have seen him take on a variety of roles from the exuberant Widow Twankey in Aladdin to singing alongside New Zealand's finest with Opera North.


---
THIS YEAR'S MOTIVATIONAL SPEAKER – Kristy von Minden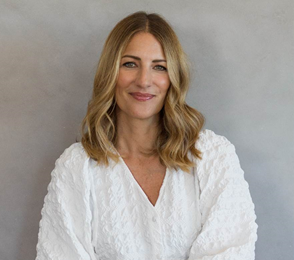 Kristy von Minden is an accredited Mindfulness teacher with a special interest in the Neuroscience of wellbeing.
An experienced facilitator and keynote speaker, Kristy is invited regularly to speak at large industry events where she advocates for human sustainability and gets us thinking about new ways to understand and look after our mental well-being. She also works with some of New Zealand's biggest businesses, including ASB, Sony, Yellow, HSBC, Callaghan Innovation, William Buck and more, supporting them with their wellness programmes to reduce stress in order to enhance health, happiness, and performance.
---
CONFERENCE PROGRAMME
To see the conference programme (subject to change), click here
---
THIS YEAR'S CONFERENCE SPEAKERS
The majority of speakers will be published throughout this week (still waiting for the new government to be formed for our new government speaker to be announced).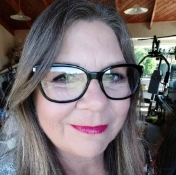 Shelley Costello is a New Zealand Payroll Product Specialist for Employment Hero. Shelley has over 27 years of experience as a payroll professional in New Zealand and began building her passion for payroll when processes were manual. Shelley is a self-described "inquisitive payroller", and a strong advocate for always questioning the status quo in order to truly excel as a payroll professional and grow in your role. Join Shelley's session on 'Breaking out of your comfort zone: How to grow both your career and your skillset in payroll'.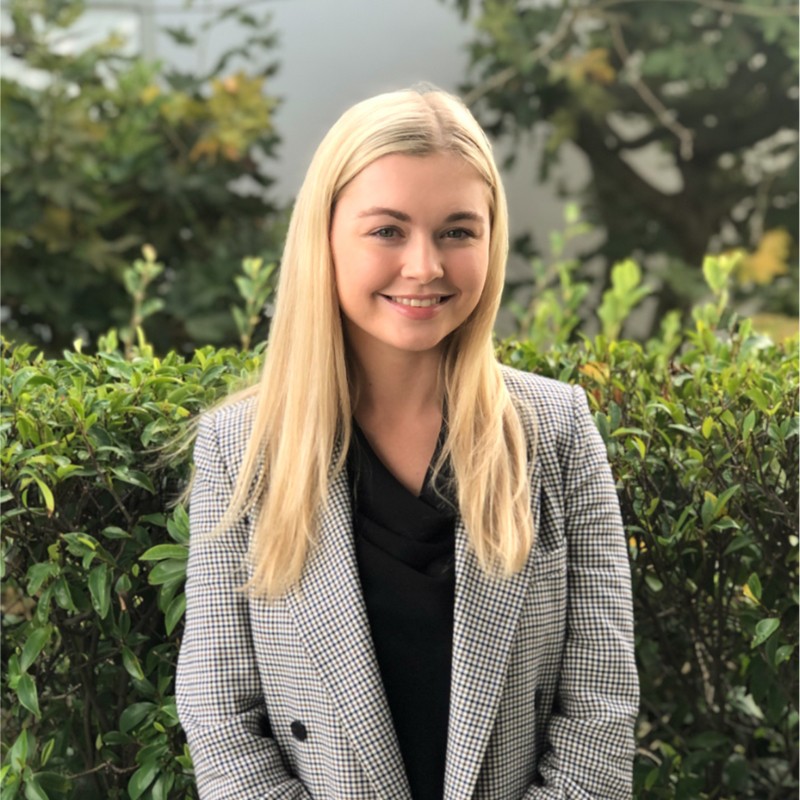 Simone Beere, Senior Recruitment Consultant "I source and recruit Accounting Support professionals on a temporary basis in a wide range of industries throughout Auckland. The roles I recruit in comprise of Payroll, Accounts Payable, Accounts Receivable, Assistant Accountants, & Credit Control. A true passion for people, I enjoy helping candidates and clients find the best outcome which will help achieve their objectives and make the recruitment process as seamless as possible."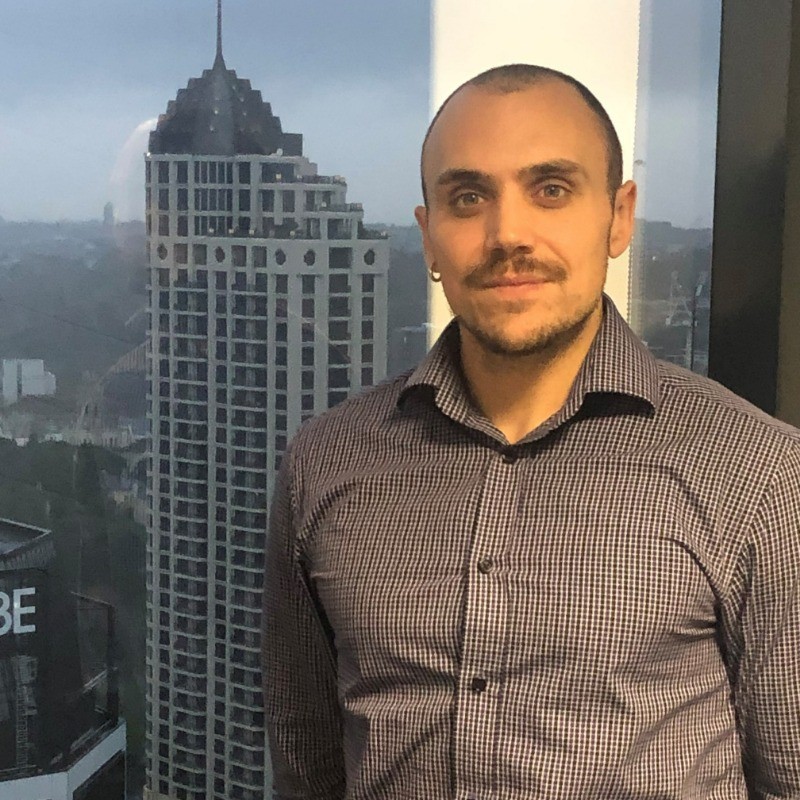 Patrick Suggett, Associate Recruitment Consultant for Payroll Professionals "I specialise in permanent Payroll recruitment across the Auckland region for all industries. I began my career with Hays as a Candidate Manager for Senior Finance and Accounting before stepping up to running my own payroll recruitment portfolio. I have the privilege of being one of the only recruiters in Auckland that specialise solely in this niche market that is often challenging to recruit for. It has given me the opportunity to focus my knowledge on the core values and aspirations of payroll professionals along with gaining a deep understanding of my payroll market.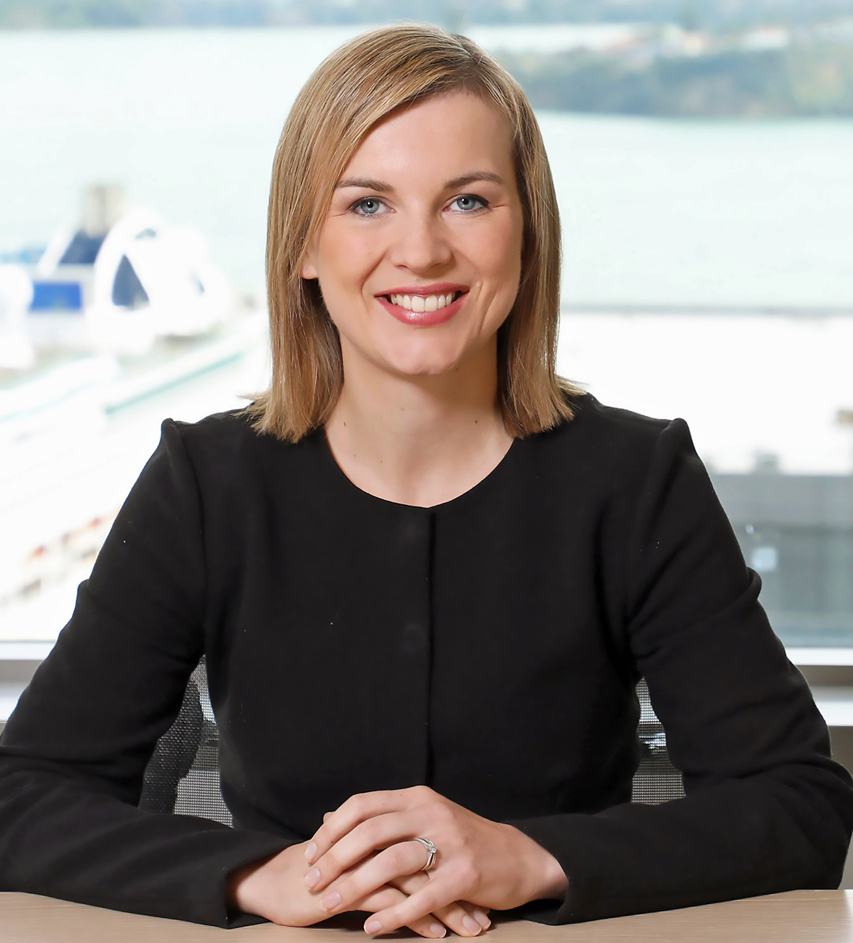 Liz Coats, Partner Liz is a specialist employment lawyer who delivers practical, commercially-focused advice. Liz has extensive experience advising employers and senior executives on a range of employment issues. She regularly advises employers on Holidays Act compliance, redundancy and restructuring issues, managing poor performance, disciplinary processes, and restraints of trade. She also advises on health and safety and privacy matters. Liz is experienced in all forms of dispute resolution. If formal litigation is unavoidable, she has substantial experience in mediation, the Employment Relations Authority, Employment Court and Court of Appeal. Liz is known for her pragmatic, commercially-focused advice. She was appointed to the New Zealand Law Society's Employment Law Committee in 2023.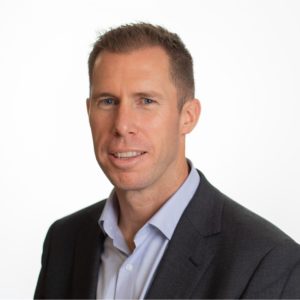 Gareth Cameron (CMHRINZ) Head of Special Projects NZ|McDonald's Restaurants (NZ) Ltd & Aaron Prohl, General Manager, Maxtel
The presentation will be in three parts.
The issues McDonald's faces align with many other businesses when it comes to variable work patterns.
What McDonald's/ Maxtel do to best define a week and associated payments
What the future state could look like with the employee application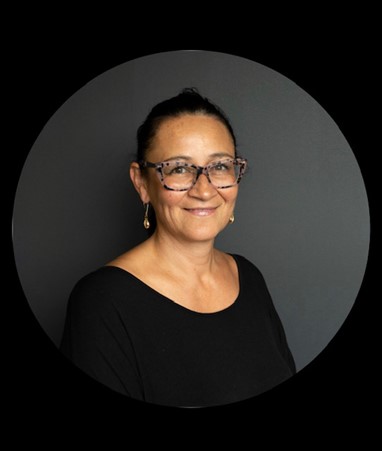 Special guest speaker: Tueila Clifford
Teuila Clifford has had an accomplished career in payroll with experience across both the private and public sector.
With over 30 years in the payroll industry, Teuila has worked with a number of renowned organisations.
Currently the Payroll Functional Lead for the Water Services Reform Program, Teuila loves a challenge and is keen to share
All that he loves about a career in payroll.
Outside of work Teuila has a busy blended family which keeps her busy. She also volunteers with local community organisations, supporting initiatives that provide services to Aucklands homeless.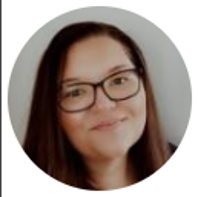 Angela Pearson (Ange) Payroll software developer specialist
I have been employed by Inland Revenue since 2005 in multiple customer facing roles, with the last six years being in the Digital workstream during Business Transformation.
The role of the Payroll software developer specialist is to identify and understand the needs of the payroll software providers to support them with the continued use of payday filing and Gateway services and to use the relationship to shift GWS closer to myIR. 
I am a strong advocate for outstanding customer experiences and engaging external customers to gather insights.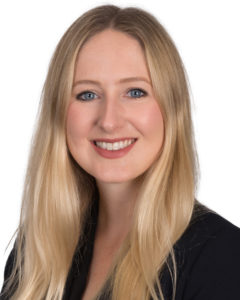 Josie Goddard is a Director from the PwC NZ Workforce Taxes practice who specialises in Employment Taxes. Josie has supported many clients in resolving employment tax matters and is cognisant of the approach required when employees are personally impacted.
Topic: Strengthening payroll compliance in New Zealand
In this session we will discuss:
Compliance requirements and common challenges observed in New Zealand
Key drivers and components of a successful payroll transformation
Practical steps employers can take to strengthen payroll compliance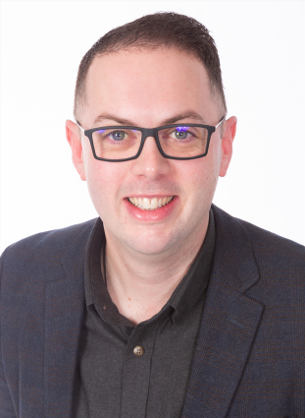 Dan Blank, Domain Lead, Digital and Customer experience, Inland Revenue NZ
Mr Blank was the lead for the development of myIR during Business Transformation, significantly improving customer self-service and compliance outcomes. He currently leads the design, development, and delivery of Inland Revenue's authenticated digital channels. This includes the myIR web portal and Gateway Services – APIs that support users to access and submit information through their tax and payroll systems.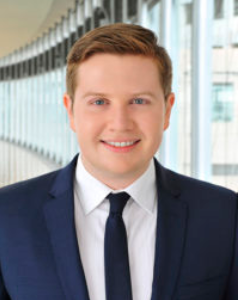 Daniel Lonie is a Director from the PwC Australia Workforce practice who specialises in Payroll transformation. Daniel has previously led complex payroll environments, including hybrid delivery models, servicing over 8,000 employees.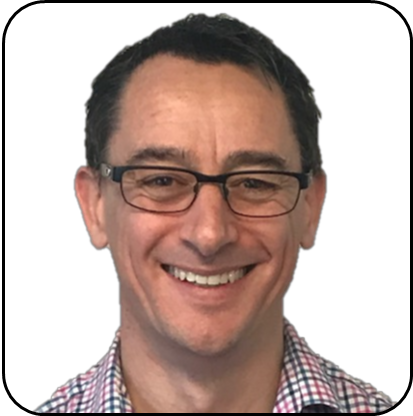 Aaron Prohl works for Maxtel Software as the General Manager and is a shareholder. Maxtel are providers of Payroll, Scheduling and Time & Attendance software solutions to the QSR and wider Hospitality sector. Aaron's 30 years' experience in the QSR sector in NZ, Pacific Islands and Vietnam brings invaluable expertise to the ever-challenging variable work pattern space. Having one foot in QSR operations and the other foot in IT, Aaron and his team at Maxtel are able to help translate the complexities of Payroll into a user friendly easy to understand level.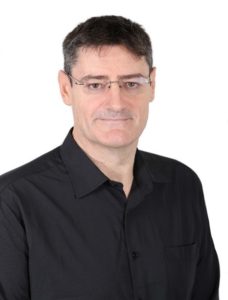 David Jenkins has been involved in payroll for well over 26 years and formed NZPPA back in 2007. He loves payroll people and is committed to gaining recognition for the important work payroll professionals do and in getting payroll seen as a profession in New Zealand.
---
Cost For This Year's Conference:
The NZPPA conference has always been value to money while still being a premier event. As stated, this is a limited-seat event so book ASAP.
All in-person attendees will also receive a conference gift.
In-Person Conference Cost:
NZPPA members: $550 + GST
NZPPA non-members: $750 + GST
To book click here
*If you book 2 or more attendees on this event, we can offer 25% off for the 2nd attendee onwards, just email: [email protected]
Live Stream Conference Cost:
NZPPA members: $350 + GST
NZPPA non-members: $550 + GST
To book, click here
*If you book 2 or more attendees on this event, we can offer 25% off for the 2nd attendee onwards, just email: [email protected]
*By making a booking at this year's conference you accept that conference sponsors can make contact via email for promotional purposes.