NZPPA has developed a range of certificates based on NZPPA payroll standards relevant to the New Zealand Payroll environment and industry. Our courses are delivered by Creative Learning Solutions Limited (CLS) through their eLearning platform.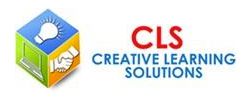 To find out more about CLS click here
It must be stated that each certificate is a major commitment in regard to work. NZPPA wants anyone who starts a certificate to be successful, but it is up to you to meet the assessment requirements.
Each certificate equates roughly to 400 hours of study, evidence gathering, up-front delivery and writing up assessment activities.
The NZPPA certificates available are:
NZPPA Certificate in Payroll Practice


An intermediate-level certificate for experienced payroll practitioners (at least two years' practical payroll experience) wanting to gain a qualification.
NZPPA Certificate in Payroll Management
A senior-level certificate for payroll professionals (with at least three years' practical payroll experience) who manages a payroll team (of at least two staff) or who will move into that position in the near future.
Enrolment in NZPPA Certificates
Entry into any of the certificate courses is subject to providing information about your level of experience. NZPPA reserves the right not to accept an enrolment if entry requirements are not met. To enrol on any of the NZPPA certificate courses please go here for the NZPPA/CLS Enrolment Form: