The newly revamped NZPPA awards celebrate and recognise payroll excellence in the New Zealand payroll industry. Payroll practitioners are the unsung heroes in every workplace and the NZPPA awards are a way to highlight our champions.
At the NZPPA 12th Annual Payroll Conference on the 10-11 October the winners were announced.
Of the five payroll excellence awards three were awarded.
These annual excellence awards celebrate the successes of payroll leaders, professionals, teams and providers (outsourced and systems) in the New Zealand payroll industry. The awards encourage the development of payroll as a recognised profession in New Zealand.
Payroll Leader of the Year 2019 – Grant Myhill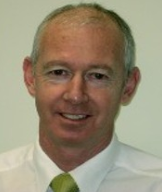 This award recognises the payroll leader who has shown exceptional leadership in any or all the following areas: development of their team, promotion of payroll to the rest of the business, achieving recognised results for payroll in compliance, cost effectiveness or best practice over the last 12 months.
The winner of the Payroll Leader of the Year 2019 was Grant Myhill, Manager Payroll & HRIS Projects, MSD. Grant has a payroll leader has shown exceptional leadership through:
Compliance:
Compliance in leading two audits of payroll, ensuring the payroll team made the auditors' job easy and provided all information requested quickly.
Promotion of Payroll Team:
Grant is Payroll's biggest advocate, but always from the perspective of how the team can share their knowledge to better support the staff they pay.
Development of team
Grant actively coaches his people. He also links into other organisations in the public and private sectors to constantly challenge himself and the team to seek out the best way of doing things.
Cost Effectiveness
Grant is keenly aware of Payroll's requirement to be as cost effective as possible. Being part of the public sector, we are constantly looking for ways to save money while increasing service. Grant takes this incredibly seriously, and any expenditure is always balanced with what is best for the New Zealand taxpayer, while ensuring we give the best possible service to our staff.
Payroll Professional of the Year 2019 – Greg Curry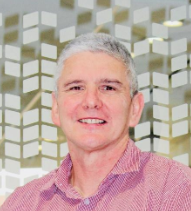 This award recognises the payroll professional who is an exceptional performer and has gone above and beyond in their role as a payroll professional to assist the business, the employees they pay or even in developing the payroll industry.
The winner of the Payroll Professional of the Year 2019 was Greg Curry, Assistant Team Lead, Fletcher Building NZ Payroll Team.
Greg is a senior payroll professional with substantial experience in Utilities, Dairy, FMCG and Construction sectors across Australia and New Zealand. He has been with Fletcher Building for nearly 20 years working across multiple businesses in the FB Group.
Greg has quietly mentored many Fletcher Building payroll team members over the years and was one of the first in our team to become NZPPA certified.
This year Greg has gone above and beyond his usual payroll duties and has done a great job of demonstrating a solution focused mindset.
Greg is often called upon at short notice to backfill others due to staff movements or shortages, and he takes on additional tasks calmly, putting in whatever effort is required to meet business requirements. He has also taken the time to provide the wider team with study guidance and 'payroll bites' tips at team meetings.
We call Greg a payroll hero! Greg reflects our Fletcher values and we strongly believe he is worthy of this award.
Payroll System Provider of the Year 2019 – Datacom Payroll

This award recognises a payroll software provider that delivers exceptional service to a business. This provider has helped and assisted a payroll professional in their work to achieve an essential outcome or has provided payroll tools and functionality that aids payroll regarding compliance, cost effectiveness or best practice.
The winner of the Payroll System Provider of the Year 2019 was Datacom Payroll
Just a few statements from the nominations received:
Datapay has been incredibly helpful in assisting us with various queries related to the compliance of our payments to staff, especially regarding the Holidays Act.
They worked with us over Christmas and New Years to ensure the data was migrated, tested and running by Mid-March.
They spent time understanding the complexities of our 3 different pay runs.
Datapay ensured that there was onsite support when running the first 2 payrolls.
Datapay pay customer service support team is very helpful.
Datapay providers ongoing support and updates us on any major changes
NZPPA would like to thank all nominees for this year's awards. The future for NZ payroll has never looked better with the talent, dedication and professionalism clearly seen in the nominations received.
To the winners of this year's awards (Payroll Leader and Professional) they can be proud that their peers in the payroll profession have recognised their payroll achievements and that they are where all payroll professionals need to aim as we build payroll as an recognised profession in New Zealand. NZPPA would also like to acknowledge that there are some payroll providers that are truly focused on meeting their client needs regarding service and delivery so a well-deserved win for Datacom Payroll from the comments stated in the nominations received.
To find out more about Datacom:
Datacom Payroll has been the payroll provider for thousands of businesses for over 50 years.
Our cloud based payroll suite offers payroll solutions to suit every business size and complexity with a truly unique approach in technological innovation. Whether you're a small, medium or large business; we have a pay system just right for your organisation.
Should you need payroll outsourcing, where we take care of everything to do with your payroll or a complete in-house payroll requirement; we really do have the payroll system for your business.
Our pay systems are simple, effective and inexpensive. No hardware or software to buy and no upgrades to install. All underpinned and supported by New Zealand's largest information technology company.
Phone: 0800 72 97 97
Email: [email protected]
Website: www.datacompayroll.co.nz